How to Buy Bitcoin Cash
What is Bitcoin Cash (BCH) and how is it different to the main Bitcoin? To understand this, you'll need to know the difference between a soft and hard fork in the world of cryptocurrency.
Breaking away from the original codebase of Bitcoin's underlying technology, the hard fork that became Bitcoin Cash was created to solve a very specific issue with the slow payment processing speed of the original blockchain. Does this make it a worthwhile investment? We discuss whether or not this Bitcoin spinoff is worth putting your money into.
Buy Bitcoin Cash
Buy Bitcoin Cash in 5 Quick Steps
Register free with eToro to open a trading account.
Try a demo account before you hit the Deposit button.

Choose a payment method (Paypal, credit card etc) & deposit into your account.

In the 'Trade Markets' section on the left, select Crypto and then Bitcoin Cash.
Hit trade, a ticket will open, choose your risk preferences and then click 'Open Trade'.
Get Started Now
Where to Buy Bitcoin Cash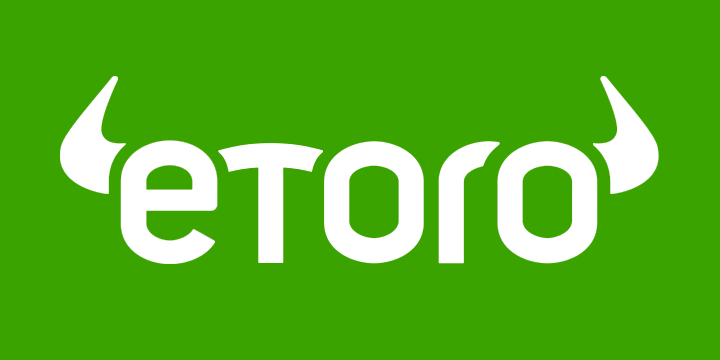 Key Features
Award-winning Cryptocurrency trading platform
11 payment methods, including PayPal
FCA & Cysec regulated.
eToro is a multi-asset platform which offers CFD and non CFD products. 75% of retail investor accounts lose money when trading CFDs with this provider. You should consider whether you can afford to take the high risk of losing your money.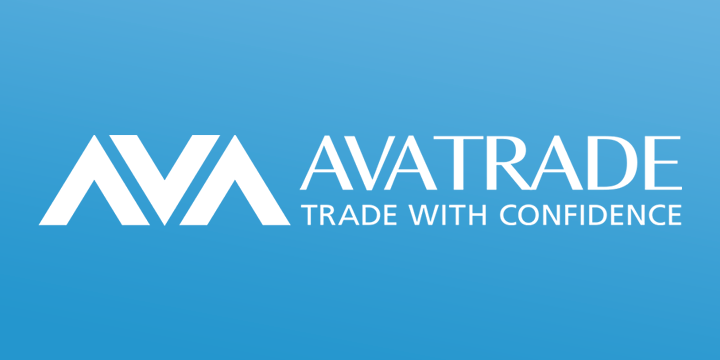 Key Features
Multiple Award-Winning Broker
Trade top cryptos like BTC, BCH & ETH
Zero Commissions
CFDs are complex instruments and come with a high risk of losing money rapidly due to leverage. 71% of retail investor accounts lose money when trading CFDs with this provider. You should consider whether you understand how CFDs work and whether you can afford to take the high risk of losing your money.

Key Features
Offer over 40 different cryptocurrencies
Guaranteed withdrawal within 48 hours
Free award winning education material
Contracts for difference ('CFDs') or Forex are a complex financial product, with speculative character, the trading of which involves significant risks of loss of capital. Trading CFDs/Forex, which is a marginal product, may result in the loss of your entire balance. Remember that leverage in CFDs can work both to your advantage and disadvantage.
Why Should you Buy Bitcoin Cash? 
In January 2009, an anonymous person – or group of persons – going by the name of Satoshi Nakamoto launched Bitcoin (BTC). The objective was to create a peer-to-peer exchange system for electronic transactions that did not depend on centralised trust. The cryptocurrency has grown exponentially over the years and has become the leading coin in value and market capitalisation.
However, Bitcoin had a glaring issue and still does. It could only process seven transactions per second. This is much slower than Visa's 24,000 transactions per second. Though this was not a concern at the beginning, its affects manifested as the number of Bitcoin users increased.
The first solution was to have users pay higher fees to increase processing speed. Unfortunately, this rendered it useless as a payment method for small charges. The remedy was to either increase the block size or maintain the status quo and declare the coin as "not a payment solution for a cup of coffee." The developers and miners could not agree on any of the options.
The impasse resulted in a hard fork in 2017 that split the blockchain into two; Bitcoin and Bitcoin Cash. Bitcoin Cash increased the block size from 1MB to 8MB, which in turn increased the transactions from half a million to two million per day. Apart from the shared codebase, it operates completely independently from Bitcoin.
Should You Invest in BCH?
To many users, the creation of Bitcoin Cash offered a solution to their issues with Bitcoin. As a result, Bitcoin Cash has gained significant popularity, value, and market base in its few years of existence. It is among the leading top five cryptocurrencies, rivalled only by Ethereum, Ripple, and its namesake, Bitcoin.
Bitcoin Cash is a promising investment vehicle in the cryptocurrency world. However, it is essential to remember that the market is highly volatile and speculative. Consequently, past performance is not to be a basis of determining future outcomes. It is possible for BCH to have between £0 to incredible market value over the next few years.
Pros and Cons of Buying Bitcoin Cash
Pros
Peer-to-Peer Exchange: Bitcoin Cash is among the few cryptocurrencies that have dedicated peer-to-peer exchange. Localbitcoincash allows you to quickly sell or buy Bitcoin Cash from other users using fiat currency. All you need is to deposit your money, place an order or select an order you can afford.

Fast transactions: Though Bitcoin increased its block size to 2MB, it still lags BCH's 8MB transactions speeds. In essence, Bitcoin Cash process transactions four times faster than Bitcoin.

Market capitalisation: Investing in an established cryptocurrency is more secure than in new ones. It gets better if the currency is among the top altcoins in the world. Bitcoin Cash is not one of the oldest cryptocurrencies, but its adoption and value show that it is a valuable digital asset.

Miner's choice: Mining cryptocurrencies is difficult, and so miners are always looking for coins that can make money in a shorter time or with fewer resources. Bitcoin Cash allows miners to make profits faster than Bitcoin due to its block size. For this reason, most miners have moved from BTC to BCH.
Cons

Possible monopolisation: Bitcoin Cash is supposed to be a decentralised network with no specific entity having sufficient power to control other miners or the coin's future. However, this has been an elusive dream. Three mining pools contributed to about 51% of the total BCH coins in 2019. Such a scenario is scary as it limits the future of the altcoin to these mega pools.
What are the Best Payment Methods for Bitcoin Cash?
Buy Bitcoin Cash with PayPal
PayPal and cryptocurrencies do not go hand in hand, which makes it hard to buy Bitcoin Cash with an exchange using your PayPal account. However, the BCH peer-to-peer exchange offers a way to circumvent this obstacle. You can find a seller on the platform who accepts PayPal payments.
Nonetheless, you can only do this offline, which has its security issues. Besides, the sellers who accept PayPal charge premium fees because of the high risk of buybacks.
Buy Bitcoin Cash with Cash
Unless a friend, family member, or a trusted acquaintance is the one selling BCH for cash, it's not advisable to purchase any cryptocurrency up front with cash. However, there are reputable peer-to-peer platforms that facilitate the purchasing of Bitcoin Cash with cash.
Buy with a Credit Card
Although banks can block cryptocurrency transactions, there are quite a few exchanges and brokers out there that allow you to use credit cards as a payment option. It's far easier to do so on broker platforms, as these are regulated by financial bodies and banks will have no issue in your investing in cryptocurrency on these platforms.
Buying Bitcoin Cash in Your Country
First, ensure that you understand the laws of your state or current residence concerning buying or trading in cryptocurrencies. Dealing in digital assets can earn you a jail term in certain countries. Besides, individual banks limit bank transfer payments to accounts in certain states.
Another issue to consider when buying Bitcoin Cash is the language used by the exchange. Fortunately, there are several English-based exchanges. Regional exchanges also offer better and faster transaction processing. It is specifically true if you are using a peer-to-peer exchange as you need to deal with a person, and you can physically meet if need be.
Again, most exchanges have location-based platforms that bring together people from the same country or state.
What is the Difference Between Buying and Trading in Bitcoin Cash?
Buying cryptocurrency offers you ownership. You can transfer the coins to your coin wallet. You can hold it, use them to purchase other cryptocurrencies, sell them to a friend, or use them as a payment method where vendors accept them. In short, you have complete control over your coins.
Trading, on the other hand, provides an opportunity for you to make profits by predicting the future prices of the cryptocurrency coin. However, you cannot withdraw the coins from the platform. All you can do is use them as leverage on your forecasts or sell them for profit.
The primary benefit of trading is that it exposes you to profitable opportunities, which is impossible if you are holding the coins in a private wallet. However, you can still convert your coins when you need them to fiat currency and withdraw to your bank account.
Successful trading, nonetheless, requires skills that take time to learn. Besides, the high volatility of the cryptocurrency market exposes your investment to high losses as well. Conduct your research before taking this step.
What Fees are Involved in Buying Bitcoin Cash?
There are different types of fees that you're likely to encounter when trying to buy Bitcoin Cash. We've listed the main fees below;
Transaction fees: Every transaction on your chosen Bitcoin Cash platform will require a transaction fee. This is actually the same in the fiat currency world also, but the fees are normally passed to the business, rather than the customer. In the cryptocurrency world, there are no businesses, and all of the transaction fees are shared amongst every single customer.

Deposit fees: This is the cost you pay for depositing money into an exchange or brokerage. Not all exchanges charge deposit fees and the ones that do vary it based on the payment method.

Withdrawal fees: Nearly all platforms charge withdrawals from their wallet to a private coin wallet or a bank account. The charges also vary from one exchange to another.


Spreads and commissions: Spread is the extra value a trading platform adds on the coin's actual value. The trading exchange also acts as a broker and therefore charges a commission on every profit you earn from your trading activities.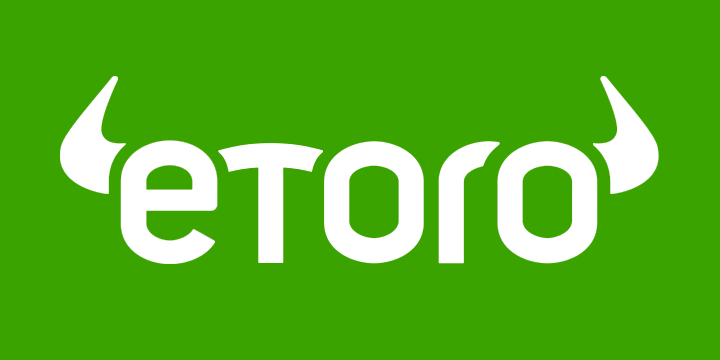 Key Features
Award-winning Cryptocurrency trading platform
11 payment methods, including PayPal
FCA & Cysec regulated.
eToro is a multi-asset platform which offers CFD and non CFD products. 75% of retail investor accounts lose money when trading CFDs with this provider. You should consider whether you can afford to take the high risk of losing your money.
---
If this article has given you the confidence to start investing in cryptocurrencies and you want to buy Bitcoin Cash, click the button to get started.
Frequently Asked Questions
Why Buy Another Coin Other Than Bitcoin Cash?

Mainly because it's always good to diversify your investment portfolio. Having two or more investment vehicles will cushion you if Bitcoin Cash takes a hit from other competitors and market factors. Ideally, you want to spread your investments, and make sure you could profit on the growth of other technologies all whilst reducing losses if only one coin is failing.

What is the Easiest Way to Buy Bitcoin Cash?

In reality, buying cryptocurrency is actually relatively complex. The easiest way to invest in Bitcoin Cash is to use a broker platform to trade on the price. These have the simplest user interfaces, the best payment methods and the quickest turnaround times. Perfect for the beginner cryptocurrency investor.

Can I Buy Bitcoin Cash Anonymously?

Yes, but it is a convoluted process. The easiest way is to buy using other cryptocurrencies such as Ethereum instead of a credit card or a debit card and use a Virtual Private Network to mask your IP address. You'd also need to create an anonymous wallet and transfer your Bitcoin Cash across to this.

Can You Buy Bitcoin Cash on an Exchange?

Yes. Bitcoin Cash is currently one of the top cryptocurrencies in the world, hence found in nearly all reputable exchanges.

What are Trading Robots?

Successful trading in cryptocurrencies requires continuous 24-hour monitoring, which you naturally cannot achieve. Alongside this, the skill set needed takes a lot of time to learn, meaning you could miss out on huge investment opportunities due to sluggish trading.

Should I Buy Bitcoin Cash using Trading Robots?

Trading bots are necessary if you plan to invest in trading on in BCH. Otherwise, if you need to buy your coins for another purpose, then you can do without the robots.

How do I Buy Bitcoin Cash in Bulk?

Most independent exchanges only allow a limited volume of Bitcoin Cash per transaction. This is because they gain from every transaction, hence the more the number of transactions, the better for business. The easiest option is to use a broker instead of buying through an exchange, as these rarely have any limits and allow you to purchase however much you want - but this flexibility does come at a slightly higher fee premium

How Do I Sell my Bitcoin Cash?

The easiest way to do this is to return to wherever you purchased your BCH from in the first place and use their selling service. Usually, most exchanges, brokerages and trading platforms will have the option to sell your currency back to them or to other users.