How to Buy Bitcoin with PayPal through Coinbase Exchange
Paypal and
Coinbase
have had a rocky relationship. When cryptocurrencies first came about, Paypal was very much involved in the purchase of bitcoin and other cryptocurrencies. However as there was more controversy surrounding bitcoin, including its legality and its ability to hide criminal activity, Paypal took a step back. Currently,
you can only buy bitcoin with PayPal instantly using Coinbase if you are a US citizen
. It appears to be going well and Paypal plans to roll this out to other territories. If you are not a US citizen, although you can link your Paypal account to Coinbase, you cannot actually buy bitcoin with Paypal, or Litecoin or Ethereum for that matter. The only way you can use Paypal is to exchange your bitcoin for fiat currency and send it to your Paypal account. This procedure is fairly simple, but once you have it converted back into fiat currency, it is just as easy to transfer back to your bank account. 
Buy Cryptocurrency with PayPal on Coinbase.
How to Buy Bitcoin with Paypal through CFD providers
Buying bitcoin through a CFD provider offers lots of advantages. Your money is considerably safer than if it were in an exchange, this is because they are regulated by governing bodies like the Financial Conduct Authority. Buying bitcoin as a CFD also allows you to scale in and out of a position with ease. This is because the market is more liquid and allows traders and investors to enter and exit a the price they want to get. Sometimes, with exchanges, you end up taking a worse price just to get into the market in the first place.
Another, but arguably the most important reason investors flock to CFD providers is because they do not have the limit exchanges do. If you were looking to invest a serious amount of cash into bitcoin via an exchange, you would be required to go through many checks before you can buy large amounts. by contrast, it is very quick and easy to deposit large sums into a brokerage and then immediately buy bitcoin.
Buy Bitcoin with Paypal through AVA Trade
AVA Trade is another popular CFD platform that allows you to buy bitcoin with Paypal. The process if very simple.
Sign up to AVA Trade and verify your account to buy BTC with PayPal
You must open an AVA Trade account. Click 'Open a Real Account'. Then you must enter your details. Once you have created an account you must verify your identity and answer various questions for AVA Trade to certify your account. All this is for security measures to make sure your account and money is safe. You will then be able to log into your personal account and it will show you all the separate accounts you may have. As shown in the picture below, you can manage your live and demo accounts here.
Deposit funds
To deposit funds using Paypal, simply click 'Deposit' and you will find yourself at a payments methods page. Choose Paypal, the amount you want to deposit and then click deposit. You will be redirected to a Paypal confirmation site where you will complete the deposit process.
That's all! Once everything is done, you'll be able to trade BTC or any other instrument available on this brokerage platform.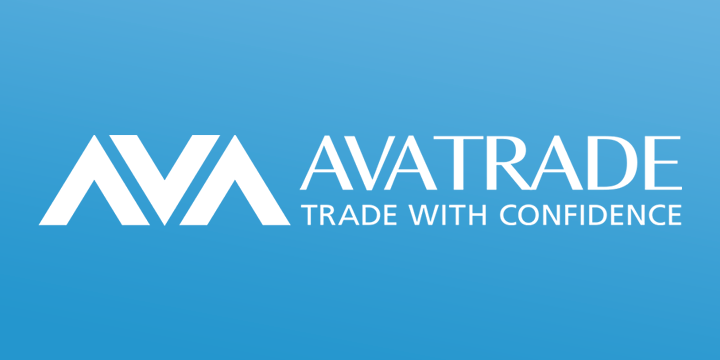 Key Features
Trade top Cryptos such as Bitcoin, Litecoin and Ethereum plus more
Zero commissions and no bank fees on transactions
Around the clock service with support in 14 languages
This offer is restricted in your region
View key features
Buy Bitcoin with Paypal in the US
Bitcoin Paypal – US Exchanges
As highlighted earlier in this page, it is possible to buy bitcoins in the US via paypal on Coinbase, however, it is only available in the US. The plan is for Coinbase to role out this functionality across the world once they are happy with the pick up in the US. Meaning that in the US, you can buy bitcoins on quite a few exchanges with paypal.
Coinbase
as mentioned and also
LocalBitcoins
, which is an ever growing exchange that matches a buyer and seller to exchange bitcoin in whatever way they please. Paypal being a popular method in these exchanges. For more information on Local Bitcoins, see the guide below.
Bitcoin Paypal - US CFDs
CFDs in the US are completely banned. Therefore you cannot buy bitcoin with paypal as a CFD in the US, until they change their laws around this investment vehicle, those in the US who intend to buy bitcoin as a CFD must have a proof of address outside the US.
Proof of addresses include utility bills, tenancy agreements and bank statements. If you are fortunate enough to be a US resident and also have a home outside of the US then it is possible. For the majority of us who do not have that luxury, you must buy bitcoin with paypal through exchanges like Coinbase and Local Bitcoins.
U.S. Exchanges to Buy Bitcoin with Paypal
Before you begin, you must create a crypto wallet that will store your bitcoins once you have purchased them. You can do this by using the
wallets
the
exchanges
offer, or you can get specialized wallets that offer more features. There are many reliable companies offering e-wallets, you just need to do a bit of research to find the one matching your needs. Or check out our wallet page! We will now highlight a few exchanges that allow the purchase of bitcoin using paypal.
1)    Buy Bitcoin with PayPal on Local Bitcoins Exchange
Pros
It has a variety of sellers from all around the world
Cons
High fees and increased counterparty risk
Sellers can charge a premium for using paypal because the chargeback issue lies with him. The good point is that bitcoins will be transferred to your account instantly.You can buy bitcoins from Local Bitcoins using your PayPal account. The company offers a platform to buyers and sellers to meet and trade. In order to buy bitcoins from Local Bitcoins platform, you need to locate a seller willing to sell you bitcoin by accepting payments from your PayPal account.
There is also a sense of community with local bitcoins. This is because you can go back to old sellers you have purchased bitcoin from in the past and buy from them again. This is where trust is gained and ultimately what the blockchain is all about – a decentralized network that is based on trust.
Step-by-Step to Buying Bitcoin with Paypal through Local Bitcoins
Before you buy bitcoins through Local Bitcoin, you first must open a wallet. Once you have opened a wallet, you can then purchase bitcoins via Local bitcoin, you will then be required to send your wallet address to the seller, who can in turn send the bitcoins to your wallet.
Sign up for free, by clicking the 'Sign Up Free' button in the top right corner. You will then find a 'Register New Account' page where you must fill in the fields with your details.
Once you have created an account, you then must fill in the main fields on the home page. This includes how much you want to buy, what currency and via what payment method.
Local Bitcoin will then match you with a seller or a choice of sellers.
You then must choose who you want to purchase the bitcoins from. They may offer you different prices, and although we should recommend taking the lowest price, with market places like this, it is also advisable to go with sellers with the best reputations.
Once you have decided who to buy from. Click buy and you will be taken to a confirmations page.
Here you will be given instructions to buy bitcoin with paypal. As you can see in the example above, you must send the seller your Paypal email address, they will invoice you and you can pay the invoice via Paypal.
Once payment is complete, you must give the seller your bitcoin wallet address. They will send the purchased bitcoin to your wallet.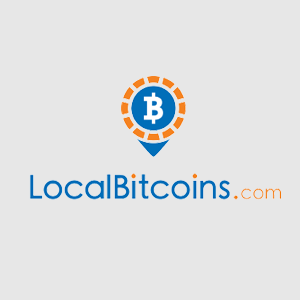 Key Features
Escrow Service Offered
Well Regarded Bitcoin Provider
Peer-to-Peer Platform
This offer is restricted in your region
View key features
2)    Buy Bitcoin with PayPal on Wirex Exchange
Pros
It charges a reasonable fee.
Cons
It takes several days to process the transactions
The well-known e-coin.io has released a debit card
that you can have both in a physical and virtual format. Once you've registered in Wirex, you'll find an option with which
you can buy Bitcoins with your Paypal balance
. This is how you recharge this debit card, which you can also use to pay anywhere that accepts Visa and MasterCard. Wirex is known for offering its customers a facility of both physical and virtual bitcoin cards. The card works the same as that of any ordinary debit card and can be used with a PayPal account. To buy Bitcoins from Wirex, you need to undergo the following steps:
Order your virtual or physical debit card at Wirex.
Link your card with your PayPal account by verifying it.
You need to have at least $3 available on your card so that PayPal can charge you the verification fee.
You will then be allotted a four-digit code, it is used as a verification pin in PayPal.
Fund your PayPal account.
Transfer fund from PayPal to Wirex.
Purchase Bitcoins as you have the balance available in your Wirex card.
Please note that the whole process from requesting a Wirex card to PayPal account verification can take up to seven days. Patience is a virtue...
3) Buy Bitcoin with PayPal on Paxful Exchange
Pros
Wide variety of sellers from around the world
Cons
High exchange rate and increased risk of scammers
Paxful can be considered as a subsidiary or sister company of Wirex. Its operations are limited compared to Wirex. It offers a platform where you can buy bitcoin with PayPal as well as various other things including amazon gifts cards, and Skype credits. Buying Bitcoins at Paxful is also very easy. Actually, the procedure is very
similar to LocalBitcoins, since it's another open market
 which connects buyers and sellers. You only need to worry about finding the lowest exchange rates and a reliable user. All you need to do is:
Open an account with Paxful.
Select your payment method.
Enter the amount of bitcoin you buy using paypal.
Select the seller either manually or let Paxful choose it for you.
As soon as the trade is initiated, you and seller will be brought into contact to get your deal done. Bitcoins of the seller will be kept in escrow until your payment is made. After receiving the payment and approval from the sender you'll receive your bitcoins there and then. Please be aware, the deal has a time limit - 30 minutes. If it is not done during this time, it will be cancelled automatically. The sellers are those who have to pay a 1% commission as payment to the platform that facilitates this exchange. Before buying anything, it's advisable for you to to
make sure that the user has good reviews from other buyers
.
Paying with PayPal is just one way to do it
. If you ever need to change your Amazon or eBay gift cards for Bitcoins, or you want to buy them with Western Union, Payeer, MoneyGram or Skrill, check the payment options they allow and you'll be pleasantly surprised.
Bitcoin VS PayPal
BTC is a cryptocurrency whereas Paypal is a method used for transferring fiat currency from one account to other accounts. Bitcoin is stored on blockchain e-wallets whereas PayPal is not a currency itself rather it's the name of an exchange.
Other exchanges to Buy Bitcoins with PaPal
1) How to buy Bitcoin with Paypal - VirWoX
If you want to
convert your Paypal money into Bitcoins
 this is one of the fastest ways to achieve that, in fact, it can be
done instantaneously
. Commissions aren't huge and your transactions' safety is very high. This exchange has been in operation for 10 years and is mainly aimed at people who play Second Life and who want to buy the virtual currency "SLL". And it's precisely thanks to that, that we can buy Bitcoin with our Paypal balance. The method is very simple:
1. It's as easy as signing up for VirWoX (Invitation):
When you put in your data, leave the option "Avatar connection" as it is, unless you actually have one in the game.
2.
Make a deposit using your Paypal account (as it is a new account, you'll have a 90 € limit).
3.
Once the money has been deposited in VirWoX you can then buy the Second Life currency.
4.
Once you have SLLs, you can send the market order and buy Bitcoin!
5.
Once the purchase order is executed, you'll see the Bitcoins in your balance. Then go to the Withdraw option, put in the amount you wish to withdraw and add your wallet's address. As for the deposit fees, you'll pay € 0.35 plus 3.4% of the deposited amount. When changing SLL for BTC you can follow this
commissions table
to guide you, it'll depend on the amount and type of order you bid on (Market or Limited).
In addition to Paypal, they also accept other payment methods
such as Paysefcard, Neteller, OKPay and credit card. Commissions vary based on the amount of money we're moving.
2) Use PayPal to buy Bitcoin in CRYPTONIT
It's an
exchange platform that's been in operation since 2013
, with which you'll be able to exchange your Paypal balance for Bitcoins very quickly and with zero complications. The first time, and in order to
verify your account, you'll be asked to show your ID or Driving License
, along with a receipt that shows your address. These verifications will take some time, but they're a necessary safety measure. As in other exchange platforms, you'll
use your PayPal account to make a deposit in euros or dollars
, to then buy BTC. In this case, commissions are a bit higher:
9.8% of the amount you deposit (minimum 2 €).
2% if you withdraw the money into your Paypal account (minimum 1 €).
Tips to buy Bitcoin with PayPal
Acquiring Bitcoins using Paypal is very practical
and a great solution for many users who only have that option. Of course,
it isn't the cheapest alternative
, but if you need to do it that way, I recommend following these tips:
In addition to checking commission fees, also check the Bitcoins' purchase price.
The platforms I suggest are safe, but it is advisable for you to change your deposit to Bitcoins and transfer them as soon as possible to your wallet. That way, only you will have control over your funds.
Your purchase is safe
When you buy Bitcoins with Paypal, you always have an advantage over the seller
, and that's one of the reasons why Paypal doesn't want you to use their platform to do digital currency transactions. Imagine that you're buying your Bitcoins and decide to make a complaint stating that you never received them. If the seller didn't ask for enough proof for that transaction, it'll be much more difficult for them to prove that they did send them, and
you could end up with the Bitcoins and the money you paid for them
.