How to Buy EOS
EOS first burst onto the cryptocurrency scene in 2018, and using a specific software protocol, its able to mimic the sort of functions that you would find on a real computer hardware system. 
Like Ethereum, it uses a decentralised operating system in order to power its smart contract platform. Written in C++, the algorithm behind EOS raised a huge $4.2 billion in its first year of operation.
Buy EOS
Buy EOS in 5 Quick Steps
Register free with eToro to open a trading account.
Try a demo account before you hit the Deposit button.

Choose a payment method (Paypal, credit card etc) & deposit into your account.

In the 'Trade Markets' section on the left, select Crypto and then EOS.
Hit trade, a ticket will open, choose your risk preferences and then click 'Open Trade'.
Get Started Now
Buy EOS with eToro
eToro is the leading CFD provider when it comes to cryptocurrencies and buying EOS. They were one of the first to launch EOS on their trading platform and continue to be a market leader in the cryptocurrency space. If you're looking to buy EOS, then look no further than eToro, see below our 3 step process to getting started!
Step 1: Registration
eToro is free to sign up and has a demo account that you can use to practice before buying EOS for real. To sign up, click the button below and fill out the form; name, email, phone and then you'll need to create a password. Next you'll be required to verify your account by clicking the link in your confirmation email.
Step 2: Deposit
Once you're account is verified, you'll need to deposit funds into your account to make it live. We recommend starting with the minimum of $250, start small to get used to it and then begin to add more over time. Choose your payment method, eToro offers several options, pick your favoured and then fill out your details and click submit.
Step 3: Buy EOS
Once you have funded your account, it's time to buy EOS. eToros platform is easy to use, to find EOS, click 'Trade Markets' on the left, then you'll see 'Crypto' at the top. Once in this section, you will see eToros full list of cryptocurrencies. Hit EOS and then 'Trade'. A ticket will open, manage your risk and then 'Open Trade'.
Buy with Binance
Binance is one of the largest cryptocurrency exchanges on the planet. It grew quickly after its launch in 2017 and now even has it's own token, Binance Coin. It is one of the best places to buy and trade some of the more obscure altcoins, they have a huge range that is always changing with new coins being added and old ones being removed. For security reasons, we would always prefer to buy using a CFD provider like eToro.
Step 1: Registration
To get started you need to go to the homepage and click 'Register'. You'll be taken to a sign up page where you need to fill out the fields; email and password. You'll be sent a verification email, click the link to activate your account. It's also advised to set up 2FA.
Step 2: Deposit
Binance now allows you to buy bitcoin with credit card, a relatively new feature. Other coins available by credit card are Ripple, Ethereum, Litecoin and Bitcoin Cash. Once you've bought one of these you can then exchange for any other coin on the platform
Step 3: Buy Your Coins
Depending on your experience level you have the choice of the basic or advanced exchange. If you're unfamiliar with the Binance platform then we'd recommend using the basic version. click on Bitcoin and then fill out the ticket to make the exchange.
Why Should You Buy EOS?
Using a blockchain approach, EOS is mined by its producers using the computing resources of the holders of the cryptocurrency. The smart contract platform that the developers put together for EOS means that they have been able to all but eliminate multiple transaction fees as well as to conduct huge numbers of transactions per second. This means that it is a very dynamic cryptocurrency from the point of view of those who wish to buy in and out of the various cryptocurrency markets rapidly.
Among the chief attractions of EOS in many owners' eyes is the fact that it uses a Delegated Proof of Stake, DPOS consensus mechanism. Because of this, blocks are added to the blockchain in groups. Specifically, they get added via an assortment of 21 block producers. The group is elected by EOS token holders to have the ability to vote. Crucially, their voting power is directly proportional to the amount of tokens each has in his or her possession.
Another reason that many people are interested in the potential of EOS is that it was designed to become the most powerful infrastructure for dApp investors. It is perhaps for this reason that it was valued so highly after its first year of trading. The market capitalisation of the cryptocurrency went on to reach a peak of $16.9 billion at the end of April 2018 before, subsequently declining. However, this decline should be seen in the context of similar ones that came about for other, very well-known cryptocurrencies, such as Bitcoin and Ethereum.
Since that time, trading in EOS has been much more stable, certainly by the standards of some of the more volatile cryptocurrencies on the market. It has remained in the top five or six cryptocurrencies and it is second only to Ethereum when judged according to its dApp adoption.
The Pros and Cons of Buying EOS 
Pros
Design: The design of EOS includes inbuilt functionalities that make it easy for developers to work with. This means that updates and improvements are inevitable.

Transaction Speed: The speed of the EOS network is one of its main appeals. Due to its processing technology, transaction validation speed is thought to be in the millions per second.

Voting System: The tokenised governance model means that anyone who has an EOS token can be eligible to take part in the vote that determines how the chain's governance works. In short, the more tokens you hold, the more stake you have.

Marketing: Finally, it was the stunning early success of EOS fundraising that makes it such an eye-catching prospect. Before EOS even launched in 2018, it had raised over $4 billion through an

ICO (Initial Coin Offering

) which gave investors tokens commensurate to the investment. 
Cons
Decentralisation: With just 21 block producers, you could not really claim that it is completely decentralised in the way that other blockchain currencies are. Compared to Ethereum, for example, it is hardly decentralised at all.

Competitors: EOS also has several similar competing cryptocurrencies which – although they are not necessarily offering exactly the same thing as EOS – could be seen as a long-term threat. Apart from the aforementioned Ethereum, there are cryptocurrencies like

Golem (GNT),

Elastos (ELA)

and

NEO (NEO

) to consider. 
What are the Best Payment Methods for Buying EOS? 
There are a number of trading platforms where you can purchase EOS from as little as £50. Nearly all of these will allow you to make a transfer in USD, GBP or other fiat currencies. These are likely to be among the most popular given the relatively low transfer charges that will apply. Conventional banking system payments are accepted by some of the trading platforms that offer EOS. As such, your main options are:
Buying EOS with PayPal: The go-to payment method for many who want to buy EOS, transactions are further complicated by the need to buy in an alternative currency (i.e. Bitcoin). It is relatively easy, however, to then transfer the currency to EOS via an online exchange.

Buying EOS with Cash: The most risky option, you would need to find an absolutely trustworthy seller and be willing to risk a loss if they're not personally known to you. Established platforms, however, offer the opportunity to assess profiles and reviews before making your decision.

Buying EOS with a Credit card: There may be restrictions imposed on credit card purchases and additional fees applied. It is always advisable to research your options fully before buying EOS with a credit card.
Buying EOS in Your Country 
There are plenty of places English speaking investors can find to make an investment in EOS. Both exchanges and broker platforms are available to you for all of your EOS purchasing needs.
Besides the language, it is important to consider the rules and regulations of your country on cryptocurrency. While most states in the US and Europe have legalised digital currencies, they are still banned in several countries. Some of the countries with total ban on Bitcoin and altcoins include Morocco, Egypt, China and Columbia, among others. 
Is There a Difference Between Buying and Trading EOS? 
Because you cannot mine EOS of your own accord – you have to wait for the 21 block producers to announce new releases – many people purchase it for a longer-term investment. When you buy EOS, it is possible to sell it again at the current trading price but there are associated fees to pay when doing so. As such, waiting for the price to rise significantly is what most buyers of this cryptocurrency are interested in.
However, if you are looking to trade on the micro-trends that are associated with cryptocurrencies, then you can certainly find broker trading sites which will allow you to make multiple transactions in EOS, perhaps buying more and selling it again within just a few minutes, depending on the current market conditions. Most of these will allow you to only trade on the price of the coin, rather than owning the asset itself. 
What Are the Fees Involved in Buying EOS? 
When you buy EOS using a fiat currency, there may be multiple charges from your bank, the exchange/broker and from the blockchain network itself to consider. We've listed some of the core fee types that you're likely to run into when buying EOS;
Transaction fees: Literally the fees you are charged per transaction. This may be fixed or flexible, depending on the volume of the purchase and the exchange or broker you use.

Deposit fees: This is a percentage of the total amount deducted as a processing fee when you first deposit money into an exchange or brokerage.

Withdrawal fees: If you want to withdraw your EOS, you can expect to be charged for the privilege. These fees are mainly prevalent in the world of exchanges.

Spreads and commissions: A spread is the difference between the buying price and the selling price that a trading platform uses to make their money. It's essentially their own version of the transaction fee baked into every trade. Commissions are a rare fee, but are normally for bespoke brokerages to put a percentage amount on top of the price of EOS – paying them for servicing you as a client.
Broker Fees Vs Exchange Fees 
Overall, most brokers and trading platforms don't have limits on what you can purchase. This sort of flexibility comes at a slightly higher cost than that of an exchange, however, an exchange usually has demanding restrictions placed on you for a considerable amount of time. 
If you're looking to purchase a lot of EOS, then a broker or trading platform will be able to facilitate this – otherwise it could be months and months before you get the level of EOS you want through an exchange.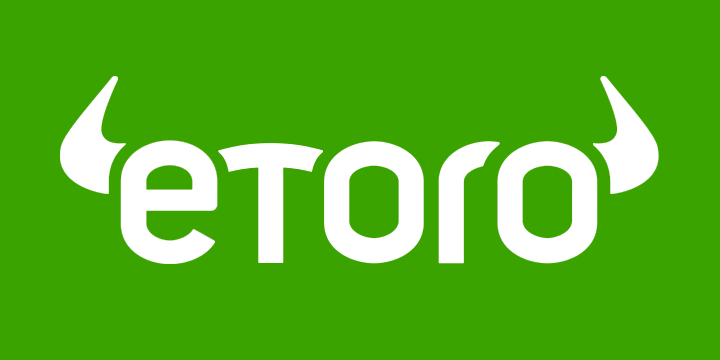 Key Features
Accepts customers from the USA
Award-winning Cryptocurrency trading platform
Wide variety of crypto assets
One of the fastest growing brokers in the world
Cryptoassets are highly volatile unregulated investment product. No EU investor protection. Your capital is at risk.
---
If this article has given you the confidence to start investing in cryptocurrencies and you want to buy EOS, click the button to get started.
Frequently Asked Questions
Can I Buy EOS in Bulk?

You can buy through an exchange, but it might take many transactions. Such will attract higher transaction fees. The other way is to find a reputable broker that deals in EOS and buy from it. If you have to buy directly from the seller, then ensure you trust them, or the platform has a proper Know Your Customer policy.

How Do I Sell My EOS?

Most exchanges that sell EOS to individuals also buy it back. Therefore, you can visit any reputable exchange and sell your EOS coins for another cryptocurrency or fiat currency. Most of the time there are even options to sell straight through the platform itself. If you purchased through a trading platform, your only option is to sell it back through this - making it very simple to sell when trading.

What are Trading Robots?

Essentially, a trading robot uses algorithmic processing to suggest when you should buy and sell with any sort of investment vehicle. There are some which are supposedly very good with cryptocurrencies such as EOS but none which are specifically designed for this particular altcoin

Should I Buy EOS Using a Robot?

Robots are beneficial in several ways. They can monitor and execute on trading decisions all by themselves, even while you're asleep. This can give you an edge over the rest of the cryptocurrency trading market as many of the most profitable gains come from the awakening of different areas all over the World.

Suitable for both new traders and seasoned pros, trading robots will give you an unfair advantage that other traders just won't be able to match.

Can you Buy EOS on an Exchange?

Yes. Cryptocurrency exchanges have EOS available in plentiful supply and it is a good way to invest in the blockchain. When you have purchased another cryptocurrency in order to exchange them for EOS, remember to place them in your digital wallet for additional security.

Can I buy EOS Anonymously?

Yes. Most exchanges do make you go through KYC verification processes for money laundering, but in reality, your transactions are always kept completely private. On top of this, if you transfer your EOS into a wallet that doesn't need KYC verification, it's then extremely difficult to trace.

Why Buy Another Coin Other Than EOS?

Mainly because it's always good to diversify your investment portfolio. Having two or more investment vehicles will cushion you if EOS takes a hit from other competitors and market factors. Ideally, you want to spread your investments, and make sure you could profit on the growth of other technologies all whilst reducing losses if only one coin is failing.

How Can I  Buy Bitcoin or Ethereum Before I Buy EOS Coin?

Buying EOS isn't as simple as typing in your credit card number. There are very few cryptocurrencies which you can buy with US Dollars or Pounds Sterling or any other "fiat" currency. To make purchases of assets like EOS coin, you'll have to first buy Ethereum or Bitcoin, then take it to an EOS exchange where you can trade these well known cryptos for up-and-coming coins like EOS.

Use an exchange like Coinbase or Gemini to buy some Ethereum or Bitcoin. You'll have to link your bank account or pay with a credit card. In most cases, it'll take a number of days for your transaction to be completed and for your new coins to be available to transfer and trade. Just be patient. You'll be there before you know it.