Cryptocurrency has evolved as a new form of currency accepted all over the world in the past few years. The increasing popularity of cryptocurrencies has made people interested in buying Bitcoins, Ethereum, Litecoins, plus many more. Identifying a reliable source to buy cryptocurrency is imperative. There are many exchanges on the market, offering excellent services but like anything, there are a few crooked exchanges out there. Often only looking to gain from you, either by stealing your cryptocurrency or your payment details.
Buy Ethereum with PayPal on eToro
eToro is one of the first cryptocurrency providers that allow you to buy using many payment methods as well as other services. The actual process is very simple as well and one of the reasons we do recommend eToro for both beginners and experts.
Step 1: Registration
To get started, you'll need to register with eToro. It is free to sign up and you don't need to deposit right away, which means you can get used to the platform before going live.
Step 2: Deposit
Once you're happy with the platform and ready to buy for real, it is time to deposit some money into your account. Click the deposit button in the bottom left, then choose PayPal. Enter the amount you want to deposit, we'd recommend starting low before adding extra over time.
Step 3: Start Trading
Now your account is live and ready to go, the process is like any other CFD provider, you will need to search for the coin you want to buy, be it bitcoin, ethereum or whatever your preferred choice is. Hit the 'Buy' button and then 'Trade', make sure you understand your risk parameters before you jump in.
Other Methods of Buying Ethereum with PayPal
To be perfectly clear, PayPal is a popular payment method for purchasing cryptocurrencies. However, the trouble is that PayPal is still highly hesitant to provide direct support to crypto users.
Over the years, the company has taken a cautious approach to the crypto industry, such as allowing payments to some exchanges or supporting crypto projects but then withdrawing support.
With that said, PayPal can still be used for purchasing Ethereum with Peer-to-Peer (P2P) trading platforms. For example, some platforms will allow you to buy ETH by making PayPal payments directly to other users.
Alternatively, you can use similar platforms to buy Bitcoin, and then sell it to buy Ethereum on regular crypto exchanges. Your options are a bit limited if you prefer to use a PayPal account for buying crypto at this point in time, but there certainly are avenues to making your purchase. Just be careful, as such platforms are generally less safe than standard digital currency exchanges, as it is not uncommon to encounter scammers.
Buying Ethereum with Paypal: Crypto Exchanges Vs Regulated Brokerages
What are the differences between crypto exchanges and brokers when it comes to Paypal? It is essentially a lot easier to buy ethereum with paypal using a broker. You can easily deposit into an account and then use their platforms to quickly buy the asset. Due to the CFD markets having the liquidity of both the CFD market and the crypto market it makes it a lot easier to buy at a price you want. Compared to buying the actual cryptocurrency, where there are less buyers and sellers, sometimes you may not get the price you want. Below is a table comparing specific parameters between trading with an exchange vs trading with a broker.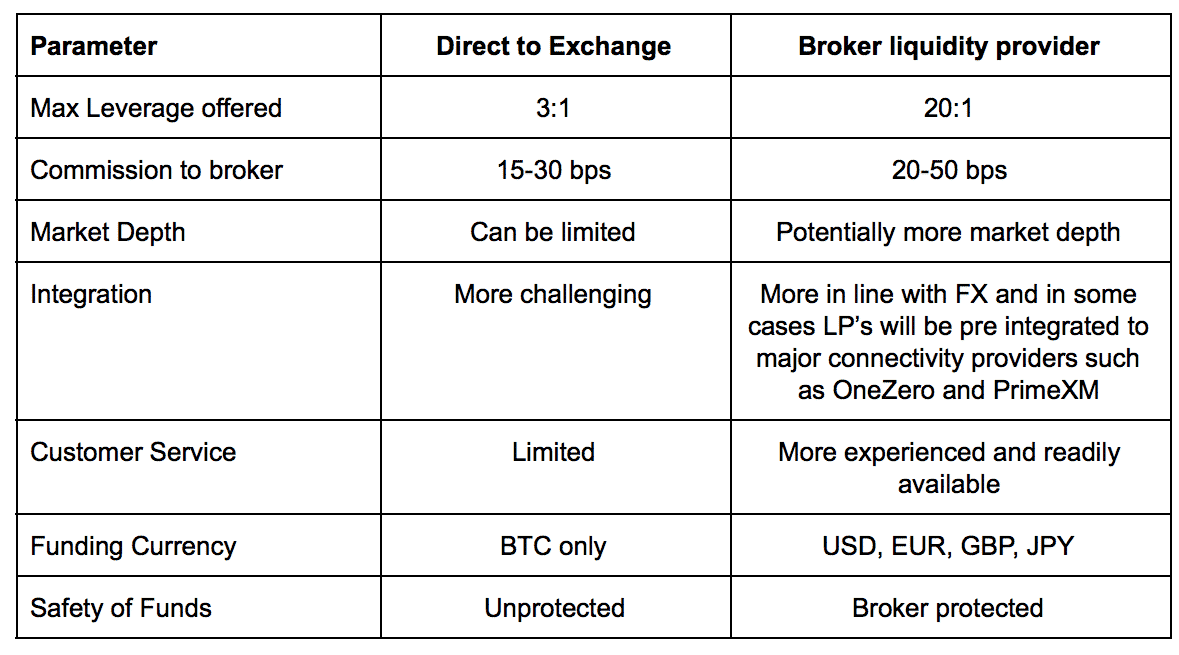 Crypto Exchanges and Paypal
Buying Ethereum from a reliable source using your PayPal account can itself be a challenge. In the past, there were less reliable sources that you could purchase your Ethereum from. Prior to the like of CoinMama, Coinbase, BitPanda etc, you had to go through these tedious and long steps to utilize your paypal account:
You needed to transfer the amount available in your PayPal to your Bank account.
You had to make payment using your debit or credit card to Buy Bitcoins.
You needed to locate another exchange to buy Ethereum in exchange of PayPal to Bitcoins.
The process has now been simplified since these platforms have started accepting payments through PayPal. You can also try to locate an individual willing to sell you ethereum in a direct exchange. This is definitely a viable method to buying Ethereum with paypal.
PayPal allows its users to reverse any payment, this could be a real trouble for the seller accepting PayPal payments. If the buyer chooses to reverse the payment, the seller would lose the Bitcoins as well as the payment. This is certainly an issue and why lots of people who purchase Ethereum do not like using paypal. This is how both the seller and buyer would be able to make a deal considering PayPal as a safe method of payment. Whilst you cannot directly buy ethereum with paypal, you can still use your paypal account however you must buy bitcoin first and exchange for ethereum. Below we have highlighted two exchanges that make this process very easy:
Buy Ethereum with PayPal at Coinbase
When it comes to buying Ethereum with paypal through Coinbase, the same applies as that of bitcoin. Only those that are citizens of the US are able to directly buy Ethereum using paypal. This functionality is proving a success and is likely to be rolled out to other countries in the not too distant future.
Until then, every other country can only deposit fiat currency back into their paypal account. Or example, if you own Ethereum, you must exchange it got a fiat currency and then send that currency back into your paypal account.
Coinbase in a well-reputed company to offer cryptocurrency sale and purchase in Europe, Canada, Singapore, UK, and the US. The company has a 3.75% fee for each transaction carried out through credit card or debit card.
For those in the US, to buy Ethereum with paypal, follow the steps below:
Register yourself at Coinbase.
Log in your account using your credentials.
Access the "Payment Page".
Select the currency as Ethereum.
Enter the amount that you wish to purchase.
Select your payment method - PayPal.
Click continue to proceed with the payments
Collect your Ethereum and transfer them to your e-wallet.
Buy Ethereum with PayPal at VirWox
VirWox is a relatively smaller exchange that deals in Bitcoin and Ethereum. But this exchange works the best for non-US customers and those residing outside European countries.
To buy Ethereum with Paypal from VirWox, you need to:
Open a VirWox account.
Select your preferred method of payment 'PayPal'.
Buy bitcoins from VirWox as it doesn't offer Ethereum.
Transfer your Bitcoins to another exchange and trade them for Ethereum.
Collect your ethereum and transfer them to your e-wallet.
Min. Deposit
$50
Exclusive promotion
Accepts customers from the USA
Offers 15 crypto coins to buy&sell including BTC, LTC, ETC, NEO and more
Trade on the world's leading social trading and investing platform
Description:
eToro offers a wide range of cryptos, such as Bitcoin, XRP and others, alongside crypto/fiat and crypto/crypto pairs. eToro users can connect with, learn from, and copy or get copied by other users.
Payment Methods
Bank Transfer, Wire Transfer
Full regulations list:
CySEC, FCA
Min. Deposit
$20
Exclusive promotion
Margin Trading with full legal compliance
Description:
Cex.io offers exchange of fiat currency for Bitcoin Ethereum, Tether, and 23 other cryptocurrencies, as well as Bitcoin/Ethereum trading against the USD.
Payment Methods
Credit Card, Cryptocurrencies, Debit Card, Wire Transfer, skrill
Min. Deposit
$10
Exclusive promotion
The broker offers access to a trusted MetaTrader trading system
Pricing is ensured to be completely transparent, also providing accuracy and speed
Trade a Wide Variety of Assets with Leverage up to 1:500
Description:
LonghornFX is a true ECN STP broker dedicated to delivering a superior trading experience to traders no matter their level of experience. Their services are based on transparency, innovation and efficiency, ensuring an unparalleled trading experience for all.
Payment Methods
Bitcoin, Credit Card, Debit Card, Visa
LonghornFX offers high-leverage trading on a wide variety of assets. Trading with leverage carries a degree of risk which may result in losing more than your investments. Clients should practise risk management to protect themselves from losing more than they can afford when trading with leverage.
Advantages and Disadvantages of Buying Ethereum with PayPal
Pros
PayPal is easy to use and a quick way to send direct payments
Your transactions are secure
Transaction fees for purchases are not that high
Buying ETH with PayPal is as close as you can get to buying a cryptocurrency anonymously these days
Cons
Only a handful of platforms have PayPal as an accepted payment method
It is hard to protect your ETH, as PayPal do not offer chargebacks
Buying Ethereum with PayPal Fees
Depending on the platform you use to buy Ethereum with PayPal, you will likely encounter different fee rates.
Typically there will be withdrawal fees you will need to pay for on most platforms. If you opted to buy a different cryptocurrency and then exchange it for Ethereum on another exchange, there will also be the transfer fee, a conversion fee and yet another withdrawal fee.
With this said, the fees can pile up, so buying ETH with PayPal certainly wouldn't win any prizes for being the cheapest option available to you. However, it is quick and easy, which is why people still prefer to do it.
Is Buying Ethereum with PayPal the Best Method?
Buying Ethereum with PayPal has its positives and its negatives, as we have seen above. If you value speed and anonymity and are willing to take the risk that P2P platforms carry, then PayPal is a great way to buy Ethereum — just be aware that this will make it very difficult to reverse your transaction if you change your mind and request a refund.
Alternatively, users who are not in a rush, but prefer low fees and greater security tied to centralised exchanges will likely be better off buying ETH via bank transfers.
Bank transfers also allow you to use a greater amount of money as opposed to PayPal, which does have its limits.
You can also purchase ETH with a credit card, or better yet, a debit card. These two options are excellent in terms of speed and fees, while still providing high security.
Furthermore, Ethereum trading of this kind is nearly instant, simple, secure, although it will likely not be anonymous.
Frequently Asked Questions
Yes, doing so is easy, although it is only available via certain P2P platforms, as Ethereum is not accepted as a payment method on most exchanges.

There are safer methods of acquiring Ethereum than PayPal. The biggest concern lies in the fact that PayPal has chargebacks on payments, which can become costly if you want to refund a PayPal transaction.

No, as a cryptocurrency, Ethereum cannot be transferred to your PayPal account. You can only transfer it to different crypto wallets, or crypto exchanges, where you can sell it for USD or some other fiat currency.

Not at this time, no. PayPal does plan to roll out direct sales on cryptocurrency, and can be used for withdrawing funds from certain exchanges, however at the time of writing, PayPal doesn't have any direct link with cryptocurrency.

You can use PayPal for making payments and withdrawals around the clock. With the crypto industry available at any time of day and night, you can purchase ETH with PayPal at any time. Provided there are sellers offering ETH for sale, of course.

Once you complete the purchase and have Ethereum in your possession, the decision of what to do with it is completely up to you. Ethereum is believed to be a good investment, so holding it in hopes of price increases in the future could be worth considering. Alternatively, Ethereum can be used for smart contracts, dApps and for powering DeFi projects.

No, instant payments are still not here. The best you can hope for is near-instant, but even this is not yet available with Ethereum. However, purchases with PayPal are likely among the fastest ways to pay for Ethereum by using a non-crypto payment method.

Unfortunately, there are. As mentioned before, Ethereum does allow chargebacks, so a person selling ETH might get tricked by buyers who could pay with PayPal, receive their coins, and then request PayPal reverses the transaction. From there on, anything can happen, but the chances are that the seller will be at a loss. This is why you should only trade with reputable individuals and on P2P platforms where the coins are kept in escrow.

A common risk associated with crypto, in general, is its volatility. The volatility is quite high, and you can never tell how prices might move. Prices could crash right after you bought a large amount, thus leaving you with a significant loss in the immediate term.

Using PayPal to buy Ethereum in ways described above should not be a problem. PayPal is undoubtedly aware of its service's use for purchasing crypto, and it seems that the service is fine with it, as long as you understand the risks.