How to Buy Golem - The Coinlist Guide
The Golem Network is trying to become a decentralized sharing economy of computing power. What does that mean? Well, say you have a powerful gaming PC, rendering rig or server farm, the majority of the time you won't be running these machines at anywhere near max power. What Golem is proposing and rapidly implementing, is a way to rent out latent processing capabilities. Put simply, other people can connect to your computer over an Ethereum based blockchain and run that data intensive task that their notebook/phone/tablet couldn't or shouldn't. Golem users connect to a secure virtual machine abating the security risk  blockchain is incredibly secure. It is still early days but Golem has emerged as a contender for the world's first scalable peer to peer computer.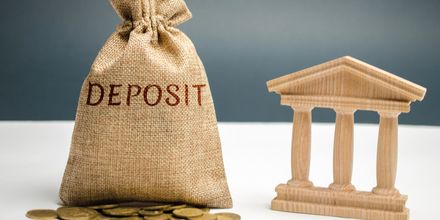 5 Steps to Buy Golem with eToro Now
Buying any cryptocurrency with eToro is easy, simply follow the steps below:
Sign up for free with eToro, entering your details in the required fields.
Fill out the questionnaire, this is both educational for you and eToro.
Click 'Deposit', you'll then be asked how you want to fund your account.
Choose your required payment method, follow the simple steps to link your payment.
Enter the amount you want to deposit and you're good to go!
Min. Deposit
$50
Exclusive promotion
Accepts customers from the USA
Offers 15 crypto coins to buy&sell including BTC, LTC, ETC, NEO and more
Trade on the world's leading social trading and investing platform
Description:
eToro offers a wide range of cryptos, such as Bitcoin, XRP and others, alongside crypto/fiat and crypto/crypto pairs. eToro users can connect with, learn from, and copy or get copied by other users.
Payment methods
Wire Transfer, Bank Transfer
Full regulations list:
CySEC, FCA
Cryptoassets are highly volatile unregulated investment products. No EU investor protection. eToro USA LLC does not offer CFDs and makes no representation and assumes no liability as to the accuracy or completeness of the content of this publication, which has been prepared by our partner utilizing publicly available non-entity specific information about eToro. Your capital is at risk.
Min. Deposit
$1
Exclusive promotion
One of the largest cryptocurrency exchanges
High volume across all pairs
Perfect for large and small buyers/sellers
Description:
Bittrex Global has one of the most secure trading platforms and digital holding infrastructures in the world where customers can access exciting new products.
Payment methods
Credit Card
Min. Deposit
-
Exclusive promotion
Cold Storage & 24/7 Monitoring
Description:
Founded in 2014, Poloniex is a global crypto-to-crypto exchange headquartered in Seychelles. As of Feb 2020, it has over 100 markets available for spot trading and offers features such as margin trading, lending, and staking. Poloniex allows users to trade on the web, Android, iOS, Websocket, and HTTP APIs
Min. Deposit
$1
Exclusive promotion
Huge range of cryptocurrencies
Description:
Binance has grown exponentially since it was founded in 2017 and is now one of, if not the biggest cryptocurrency exchanges on the market.
Payment methods
Cryptocurrencies
The Difference Between Trading and Buying
The ultimate beginner's guide to trading Golem
Buying Crypto on Coinbase
Coinbase is a U.S regulated exchange which according to their website has exchanged over 50 billion dollars in cryptocurrency. I wouldn't surprised if this figure has doubled since it was written. I mean 66 billion was pumped into crypto just in the last 24 hours, and that is a slow day. Read our full Coinbase review here. You can't buy Golem on Coinbase. I will be purchasing some Ethereum, which I will then send to Bittrex and use to buy Golem. First we need to create a Coinbase account. To do go on www.coinbase.com via our invite, click on the signup button and follow the prompts. I recommend that you set up the two factor authentication now – especially if you don't have a webcam – and want to verify your identity with your phone. So once your account is created you need to complete your account before you can buy any crypto and eventually buy Golem Confirming your email address and adding a phone number is pretty self-explanatory. Once you have done that you need to upload a piece of photo ID to verify your identity. They accept driver's licences, Passports and other Photo ID. You have the option of uploading the ID with a webcam, or you can use your phone camera. Coinbase will send a link to your phone via SMS. Click on it, and follow the prompts to upload the photos.
It could take anywhere from 2 hours to 2 days for Coinbase to get around to verifying your ID. The email that is meant to tell you that they have finished with your ID doesn't always get sent, so check back on the site regularly until it's a go. Once it is verified, you need to add a payment method so the you can make deposits and – depending on where you live in the world – withdrawals. To link a debit or credit card, Coinbase will make two small withdrawals from your bank account. You need to log into your internet banking find out how much they took out and fill out the exact number in the "Link Your Credit/Debit Card" form. The money they take out is returned in a few days. You can now buy cryptocurrency on Coinbase. To do that click on buy/sell in the top navigation bar It will bring up an order form where you can choose the currency you want to buy, how much of it you want to buy and the payment method you want debited. The currency will show up in your wallet instantly. Now we have to send that crypto to our Bittrex wallet, so we can buy golem coin. To do that we need to create a Bittrex account. Like I said before, this will also work for Bitfinex, Poloniex or any other alt exchange where you can buy Golem. I just chose Bittrex, because it is what I use. Fill out Bittrex's create account forum. You don't need to verify your identity on Bittrex. It only takes a few minutes to create a account. Once you have made it log in. Click on wallet in the top navigation bar to find all the wallets. Bittrex has a kind of cross chain. It isn't a decentralized blockchain, and I am sure there are exploitable weaknesses that hackers could wiggle in through, but that bit of centralization is a necessary sacrifice for the convenience that it allows.
How Do I Send Crypto to Bittrex When you open a Bittrex account you already have a wallet for every single cryptocurrency. You need to send crypto to that coin's appropriate wallet. For example, I bought Ethereum, so I am going to search for my Ethereum wallet on Bittrex and deposit to the hex address. If you traded fiat for Litcoin, open the Litcoin wallet. If you traded Bitcoin Cash, open the Bitcoin Cash wallet. Search for the the currency you want to send and press the + button next to the currency's name. When you click on it this will open. Copy the Hex address or your currency's equivalent and go back to Coinbase. You want to click on accounts in the top navigation bar of Coinbase and click "Send" next to the coin you want to send. That will open this screen. You put the address that you just got from Bittrex in the recipient section then fill in the rest of the form before pressing continue. You will need confirm the transaction with 2-factor authentication. A text will be sent you your phone with some numbers for you to type into Coinbase. The transaction is now pending on the blockchain. Depending on how congested the blockchain is it could take anywhere from 20 minutes to 2 days. Once that arrives we need to sell it for Bitcoin. If you sent a crypto other than Bitcoin, you will need to do the same. Bitcoin is kind of like the intermediary coin on Bittrex. If you want to buy Golem, you will first need to buy Bitcoin. Invest in smaller Altcoins before the price rises
Selling The Crypto We Sent To Bittrex
To sell the coin, search for its market and click on its call sign. Ethereum's call sign is ETH. Click on the "$Market" button on Bittrex's top navigational bar and type in the name or call sign of the crypto you are selling. This will take you to the coin's main trading page. Here you can place your buy and sell orders on Bittrex or sell cryptocurrencies for Bitcoin. Now that your crypto is all Bitcoin you can buy Golem. In Bittrex, Golem it is a bitcoin market, so you need to click on "ɃMarket" in the top navigational button and search for GNT (Golem's call sign)
Now we go to Golem's main page and enter our buy order into the Trading section. You select the units (the amount you want) and the bid (how much you want to pay. The other button "Good Till Cancelled/Immediate or Cancelled, with either keep your order on the books until it is filled, or cancel it if it isn't filled immediately. You can set the price as high or low as you want, but the order will only be filled if someone is willing to sell the Golem at the price you want to buy. The Three Pre-Selects: Bid, Last and Ask.
Bid Price: is the highest priced buy order that is currently available on the market.

This will get you most Bitcoins when selling but there also won't be as many orders to fill at that price.

Ask Price: represents the lowest priced sell order that is currently available, or the lowest price someone is willing to go short or sell at.

A quick sale. Normally filled instantly.

Last Price: Matches the price of the last trade.
If your order isn't filled immediately and you haven't pressed the immediate or cancel button, it will be somewhere in the order book. You probably chose a price that was too low, and people aren't willing to sell at that price yet. You can wait if you anticipate the price dropping, or you can cancel the order and place another one.
Storing Golem In Wallets and Why You Should Move it Off Bittrex
Bittrex is a hot wallet connect to the internet on a popular exchange. It isn't the safest place to keep your Golem investment. Something like 1/3 of all exchanges have been hacked. Bittrex was in the news last October for losing a few thousand Bitcoins. I mean it is a secure exchange that cares about it's security but why risk it. The bad things happen to other people mentality is how you lose your coins. So how do you move your Golem to another wallet? Golem is built on the Ethereum blockchain, but it isn't an ERC20 token. It does not implement the (transferfrom) and (approve) functions and therefore it can only be used with the TokenSeller smart contract. To the best of my knowledge, all wallets that support ERC20 tokens also support Golem. I recommend sending the tokens to MyEtherWallet, which definitely supports it.
My EtherWallet doesn't store your private keys
It can be run locally and entirely offline
Supports all ERC20 tokens
allows you to interact directly with the Ethereum blockchain
To send coins from Bittrex go into the withdraw section by pressing the button that looks like a negative symbol in the wallet section. In the withdrawal field, you enter your MyEtherWallet address. MyEtherWallet is a complex wallet that takes a bit of fiddling to set up. It would take me an entire page to go through how to use it. I recommend watching this YouTube tutorial. He goes through how to use MyEtherWallet both online and offline. Golem can also be sent to Trezor and Ledger hardware wallets. Do a little bit more research before you send Golem to other wallets. It's not quite and ERC20 token makes it a little bit more ify when it comes to what will support it.
Buy Now
To buy cryptocurrency, you must create a wallet for yourself to hold the tokens. Trading does not require this.
Ownership:
If you wish to support the ethos of the cryptocurrency, buying is better. If you are looking to profit on investment, trading offers more options.
Different Goals:
Trading through a CFD is much more likely to provide more regulation to protect investment. Buying does typically offer this added security.
Regulation:
FAQs
There are a few exchanges in the UK that have alt markets, and you can trade fiat directly for Golem, but I think it is easier and probably cheaper to just buy Bitcoin first. Maybe before you read this how to buy Golem guide you should look at how to buy Bitcoin.

Weighed by market cap, I think that Golem coin could be worth about $20 - $30 by mid year. There is a large circulating supply, but this coin's proper use case could suck up a large market cap drive up the price. Crypto is really volatile so it's difficult to say what is going to happen. This is just what I think.

There is currently $876,075,211 USD invested in Golem, and it's worth a little more than a dollar. It is significantly down from it's all time high. If you want my opinion, it does seem like it is about to break out but irrespective of what it does short term, long term this coin is going to dwarf its current value. Invest in Golem for the long term.