How to Buy Litecoin - The Ultimate Guide
While all the other cryptocurrencies want to distance themselves from Bitcoin, Litecoin (LTC) accepts the brotherhood. It is not even trying to outdo Bitcoin, instead it is just trying to live outside the shadows of its gigantic sibling. Nonetheless, this did not keep the value of LTC from increasing by over 7000% when Bitcoin only had a 1700% increase between January and November 2017.
But what makes Litecoin such an interesting proposition? While Bitcoin has always been revered as the top cryptocurrency, Litecoin wanted to create a means of transacting digitally in a cheaper and everyday way. This caused huge adoption amongst the public, which in turn, saw the prices skyrocket over the last few years.
Buy Litecoin
Buy Litecoin in 5 Quick Steps
Register free with eToro to open a trading account.
Try a demo account before you hit the Deposit button.

Choose a payment method (Paypal, credit card etc) & deposit into your account.

In the 'Trade Markets' section on the left, select Crypto and then Litecoin.
Hit trade, a ticket will open, choose your risk preferences and then click 'Open Trade'.
Get Started Now
Buy Litecoin with eToro
eToro is the leading CFD provider when it comes to cryptocurrencies and buying Litecoin. They were one of the first to launch Litecoin on their trading platform and continue to be a market leader in the cryptocurrency space. If you're looking to buy Litecoin, then look no further than eToro, see below our 3 step process to getting started!
Step 1: Registration
eToro is free to sign up and has a demo account that you can use to practice before buying Litecoin for real. To sign up, click the button below and fill out the form; name, email, phone and then you'll need to create a password. Next you'll be required to verify your account by clicking the link in your confirmation email.
Step 2: Deposit
Once you're account is verified, you'll need to deposit funds into your account to make it live. We recommend starting with the minimum of $250, start small to get used to it and then begin to add more over time. Choose your payment method, eToro offers several options, pick your favoured and then fill out your details and click submit.
Step 3: Buy Litecoin
Once you have funded your account, it's time to buy Litecoin. eToros platform is easy to use, to find Litecoin, click 'Trade Markets' on the left, then you'll see 'Crypto' at the top. Once in this section, you will see eToros full list of cryptocurrencies. Hit Litecoin and then 'Trade'. A ticket will open, manage your risk and then 'Open Trade'.
Buy with Investous
Highly rated and new CFD provider, Investous, has burst onto the market and established itself with a solid reputation. It's smooth and streamlined platform makes trading easy for any beginner looking to take the dive into the world of cryptocurrencies. It offers over 270 different assets and a great range of coins.
Step 1: Registration
Signing up is simple, click the link below and once on their homepage, hit the 'Sign Up' button in the top right. Add your name, email and phone number, choose the account type and then click 'Start Trading'. You'll receive an email to verify your account before you can deposit into your account.
Step 2: Deposit
Once you have created an account, you will login and be required to fill out a questionnaire. Once complete you will be asked to choose how much you want to deposit and the payment method you intend to use. We always recommend sticking with the minimum amount before adding more once you get used to the platform.
Step 3: Buy Your Cryptocurrency Now
Now you have deposited, to buy bitcoin you will see the list of assets Investous offers on the left. Use the filter option and choose 'Cryptocurrencies', you will then find Bitcoin. Click and you will have the option to buy and sell. Decide how much you want to risk, click buy and then 'Trade'.
Buy with Binance
Binance is one of the largest cryptocurrency exchanges on the planet. It grew quickly after its launch in 2017 and now even has it's own token, Binance Coin. It is one of the best places to buy and trade some of the more obscure altcoins, they have a huge range that is always changing with new coins being added and old ones being removed. For security reasons, we would always prefer to buy using a CFD provider like eToro.
Step 1: Registration
To get started you need to go to the homepage and click 'Register'. You'll be taken to a sign up page where you need to fill out the fields; email and password. You'll be sent a verification email, click the link to activate your account. It's also advised to set up 2FA.
Step 2: Deposit
Binance now allows you to buy bitcoin with credit card, a relatively new feature. Other coins available by credit card are Ripple, Ethereum, Litecoin and Bitcoin Cash. Once you've bought one of these you can then exchange for any other coin on the platform
Step 3: Buy Your Coins
Depending on your experience level you have the choice of the basic or advanced exchange. If you're unfamiliar with the Binance platform then we'd recommend using the basic version. click on Bitcoin and then fill out the ticket to make the exchange.
Should You Invest in Litecoin?
Litecoin took the market by storm. Most cryptocurrencies have done the same before, but eventually falling back to their initial price. Therefore, the price is not the best way to consider the investment profitability of a coin. Obviously, the cryptocurrency industry is anything but stable, and Litecoin is no exception. Consequently, a knowledge of the coin's intrinsic value is the only way to prove if it is worth putting in your money.
Litecoin has publicly called itself a clone of Bitcoin, but there is much more depth to this – as a clone (or a fork, as it is known in the cryptocurrency world) isn't a simple copy and paste. It is therefore essential to have a look at the differences between them and what has been changed from the Bitcoin core to form Litecoin.
Litecoin vs. Bitcoin
There are actually quite a few fundamental differences between Litecoin and Bitcoin. We've outlined a few below;
Mining: Bitcoin uses an SHA 256 hashing algorithm that allows parallel processing. That is, different parts of the instructions can be run simultaneously on different processors. It takes a lot of processing power. Litecoin, on the hand, uses Scrypt and serial processing. It takes little memory, hence not energy intensive.

Transaction speed: Mining a Litecoin block takes only 2.5 minutes. It means the network can process two transactions in five minutes. Processing a single transaction in Bitcoin takes over 10 minutes.

Price and value correlation: The cost of a cryptocurrency is made up of its intrinsic value and speculative value. The former is a measure of how valuable the coin is in real life. Bitcoin's price is mostly speculative, which quickly leads to overvaluing it. The market price of Litecoin, however, is mainly a result of the users' view of its value.

Technology: Litecoin has implemented several techniques to make its services better and more reliable than its competitors. Some of these improvements include Segregated Witness (SegWit), Atomic Swaps, and MimbleWimble.

SegWit reduced the strain of transactions on the blockchain. Atomic Swap allows a direct exchange of Litecoin for another coin without using an exchange. MimbleWimble is a nascent project that aims at increasing privacy in the use of Litecoin.
What Makes Litecoin Different to Bitcoin?
Most experts in the industry consider Bitcoin as the gold of cryptocurrencies, useful for value storage, whereas they see Litecoin as the silver, for daily use. The high cost of Bitcoin leaves Litecoin as the best payment option for the daily transactions. As the adoption of Litecoin increase, so will the market value.
In light of the above, it is only rational to conclude that Litecoin is worth investing in. However, as its CEO and founder once pointed out, if you cannot handle the volatility of the industry, do not buy. Cryptocurrency prices are highly volatile, which can lead to huge gains or devastating losses. Be ready for it.
Pros and Cons of Buying Litecoin
Litecoin has several advantages over Bitcoin as well as other cryptocurrencies. However, it also has a modest share of drawbacks. We've outlined some here;
Pros
Established: Litecoin was the first true Bitcoin altcoin and has been around long enough to become dependable. The fact that it has survived this far makes it a low-risk investment when compared to upcoming coins.

High trade volume: Litecoin is among the oldest cryptocurrencies in the market and one of the top favourite among investors. As a result, it is easy to find someone who is either selling or buying LTC.

Listed on exchanges: It is impossible to find an exchange worth the name that does not have Litecoin as one of the main currencies. It is available on all the major exchanges, from Coinbase to Poloniex.

Purchase using fiat currency: Being able to buy an altcoin directly using fiat currency makes investment easy and cheap. You can do so when purchasing Litecoin on nearly all exchanges.

Dedicated leadership: Unlike Bitcoin and other coins, the team behind Litecoin are not only vocal but also committed to the improvement of the currency. Charlie Lee keeps an active social media account where he posts updates on the problems cryptocurrencies are facing and the solutions the team is working on.
Cons
Scalability: Even though Litecoin is eight times faster than Bitcoin, 56 transactions per second will not be sufficient when more people start using the platform.

Volatility: It is more of an industry limitation than Litecoin's. Prices fluctuate fast and take deep dives or spikes, making short term investments in these coins a high-risk undertaking. However, this has not kept traders out, has it?
What are the Best Payment Methods to Buy Litecoin?
Buying with PayPal: Until 2019, you could buy LTC using your PayPal through Virtual World Exchange, Virwox. However, PayPal seems to have gotten wind that the platform uses it for crypto trading and terminated their contract. Buying Litecoin using PayPal will not be possible until PayPal changes its policies on cryptocurrency, which might take some time.

Buying using cash: With Litecoin's reputation, do not be surprised if even your neighbour has a few coins to exchange for cash. The other way is to buy BTC in cash through a peer-to-peer exchange such as Paxful or LocalBitcoins and then exchange them for LTC on an exchange.

Buying with a credit card: It is the most popular way of buying Litecoin. Nearly all exchanges that accept payment through credit cards sell LTC directly. Create an account in a credit card accepting exchange, deposit your EUR or USD from your credit card then purchase LTC. Make sure to double check with your bank first.

Other payment methods: Several exchanges accept more than one payment method. Some of the acceptable alternatives include debit cards, wire transfers, SEPA, and e-wallets such as Skrill, Neteller, and Payeer. Conduct in-depth research on these payment options before using them.
Storing Your Litecoin
Most exchanges do not provide a place to store your coins. Even if they did, it is still not advisable to leave your coins lying around in the exchanger's wallet. Safeguard your investment by having a coin wallet from secure cryptocurrency wallet providers. Here are the types of Litecoin wallets you can use:
Hardware wallet: They are physical devices, usually USB sticks, that you can use to store your coins. It is safer to buy these from the manufacturer instead of a retailer for you never know if the seller is logging your private keys. Reliable options are the Nano Ledger S and Trezor wallets.

Desktop wallet: They are wallets you download to a computer. You can only use them on the PC where you installed. It has its inconveniences but is still a better option than the exchange wallet. A good example is the Exodus wallet.

Mobile wallets: They are mobile app-based cryptocurrency wallets. Once you have the app, you can access your coins anywhere anytime.

Paper wallet: If you are worried about the vulnerabilities of the hardware or the mobile wallets, and the inconveniences of the desktop option, you can opt to do without them. Print out your public and private keys on a piece of paper and then keep the paper safely.
Buying Litecoin in Your Country
In spite of its growing publicity, cryptocurrency still has not reached a universal acceptance. It is banned in several countries and limited in others. That is, some countries do not prohibit the buying and selling of cryptocurrencies, but ban their usage as legal tender. Unfortunately, other issues may limit your access to Litecoin.
Besides, a country or state's regulations, exchanges also determine where you can buy or sell from. BitPanda, for example, is limited to Europe, Coinbase is only available in about 33 countries, Coinmama is not available in individual states in the US, and the list goes on.
Financial institutions may also stand on your way to buying Litecoin. There are countries where banks prohibit transfers to cryptocurrency website or accounts in a different state or country. Therefore, if you plan to invest in Litecoin, check your bank's policies on cryptocurrency.
Buying Litecoin in the UK
Buying Litecoin in the UK is not much different than buying Litecoin anywhere else in the developed world, at least in 2019. Modern crypto exchanges are increasingly international in their scope, and updates to the standard method of ownership based investment is increasingly crypto's accessibility to newcomers.
Even so, because not everyone understands how crypto exchanges operate, and because there are some Litecoin sources which favour UK residents over anyone else, we'll give you a quick guide about how to invest in Litecoin. Follow these methods, and you'll be able to make profits on the next Litecoin price upswing!
UK residents will find that eToro is the easiest investment channel for Litecoin. See our review here —> eToro Review.
Is There a Difference Between Buying and Trading Litecoin?
Yes, though the line may be blurry the first time. Buying Litecoin implies that you intend to own the coins. It means you want to have coins at your disposal and then use them to do whatever you wish, wherever you feel. As an investor, you are probably thinking of keeping them for a long time.
Trading, on the other hand, is where you buy low and sell high on a trading platform. You may buy Litecoin on the platform, but you cannot transfer them to your wallet. All you can do is use them to leverage your prediction on the future prices of other cryptocurrencies.
Buying focuses on the long term prospects of the coin. For example, a person who bought Bitcoin in 2009 when the price was less than 30cents and waited for nine years made considerable gains in 2018 when the price rose to over £10,000. The goal of the person who buys for the long term is to have as many coins as possible and then sell years later.
The objective of the trading is to exploit the brief spikes in prices. For example, the person who bought Bitcoin in January 2017 at £900 and kept it for a few months, made a profit of almost 2000% at the close of the year. Though Bitcoin is used here as a case-in-point, the same applies to Litecoin.
If you are not sure whether to buy or trade, try both. Once you have a feeling of the industry, then you can choose one. However, in spite of the path you opt for, speculation still plays a significant part.
Remember, financial authorities regulate and licence the operations of reputable brokers. The same cannot be said for cryptocurrency exchanges since they offer limited protection to the security of your funds. It is why some do not even provide wallets for you to keep your coins.
What are the Fees Involved in Buying Litecoin?
The cryptocurrency exchange is a booming business, and for a good reason; there are so many people coming into the industry, and new coins appear every day. The platforms make money through the fees they charge, both hidden and apparent.
Each exchange, trading platform, or broker provides a fee system. Unfortunately, most people do not check these terms and end up spending more than they should on a given transaction. Here is a quick highlight of the general costs you will likely face when buying Litecoin;
Transaction fees: It is the charges you pay for the transactions you conduct on the exchange. The usual cause of these fees is when you exchange, say Ethereum, for LTC. The more exchanges you have to go through to receive a coin, the more prices you pay. It is why being able to buy Litecoin directly is the coin's primary advantage.

Deposit fees: Depending on the exchange or the payment method, you may have to pay some charges for depositing fiat or cryptocurrency to the exchange's wallet. The amount varies from exchange to exchange with others charging a fixed price. Some change their fees based on market conditions. Some, such as Binance does not charge any deposit fees.

Withdrawal fees: Many exchanges and platforms charge a fee for withdrawing LTC from their wallet to yours. Like deposit fees, it varies from one exchange to another with some charging fixed rates while others vary it.
It is crucial to note that you should not judge an exchange based only on the fees it charges. Some exchange and broker platforms that charge low or almost zero transaction and deposit fees make up for the same in high withdrawal charges and vice versa.
The important factors to consider are reliability and safety. You would rather pay more for a safe and reliable service than try to save a few cents only to end up losing all your money.
Broker Fees vs. Exchange Fees
Brokers are platforms that focus on bringing together sellers and buyers. They only get a commission from the deal. The main difference between a broker and an exchange is the amount of Litecoin they can sell per transaction. Brokers are in for the big deals, which would take many operations on the exchange.
As a result, you make significant savings if you buy in bulk through a broker than the exchange. For small deals, stick to the latter since the fees will be low.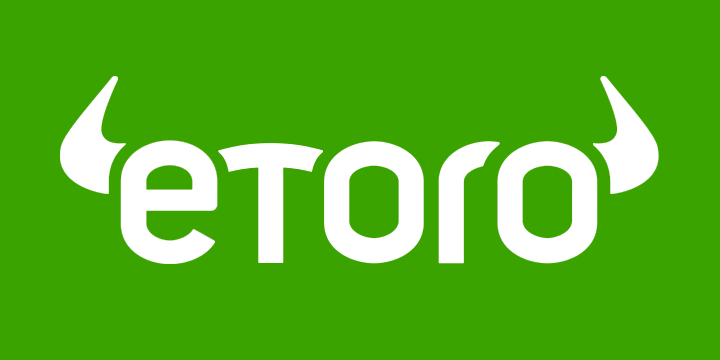 Key Features
Award-winning Cryptocurrency trading platform
11 payment methods, including PayPal
FCA & Cysec regulated.
eToro is a multi-asset platform which offers CFD and non CFD products. 75% of retail investor accounts lose money when trading CFDs with this provider. You should consider whether you can afford to take the high risk of losing your money.
---
If this article has given you the confidence to start investing in cryptocurrencies and you want to buy Litecoin, click the button to get started.
Frequently Asked Questions
Why Buy Another Coin Other Than Litecoin?

Mainly because it's always good to diversify your investment portfolio. Having two or more investment vehicles will cushion you if Litecoin takes a hit from other competitors and market factors. Ideally, you want to spread your investments, and make sure you could profit on the growth of other technologies all whilst reducing losses if only one coin is failing.

What is the Easiest Way to Buy Litecoin?

Most likely the easiest way is to trade on the coins value using a broker platform. CFD platforms are quick, easy and offer many different payment methods. Purchasing the actual coin is complicated, slow and usually requires a lot of research to get done.

Can I Buy Litecoin Anonymously?

Yes, buying Bitcoin anonymously and then exchange it for LTC on cryptocurrency exchanges will allow you to buy the coin anonymously.

What are Trading Robots?

With virtual assistants and chatbots, it is no surprise to find these in the cryptocurrency arena. Trading robots are computer software that can predict future trends in market prices using specific indicators. Once they do this, they can either execute a trading decision or prompt you to do so.

Should I Buy Litecoin Using a Robot?

Yes and No. Here is a quick explanation. The window of profitability in digital asset trading is usually very narrow. As a result, the trader has only a few minutes, or even seconds to jump for the kill. The problem is, crypto trading is a round-the-clock business, and these windows sometimes occur when the trader is either asleep or on a different errand.

The other perspective is the skill and time it takes to be a successful trader. As a beginner, you may have neither the time nor the money to invest in learning. Furthermore, trading gurus always keep the best secrets for themselves.

The illustrations make trading robots an integral part of trading. It is almost impossible to trade without their assistance. However, you do not need to invest in a robot if you are looking into long term investment. They are suitable for traders who focus on daily price changes.

Are There Other Ways to Buy Litecoin?

Most of the methods have been mentioned earlier in the guide. The only unmentioned option is to accept payments in Litecoin. All you need is a Litecoin wallet, knowledge of Litecoin prices, and a product worth paying for.

How do I Sell my Litecoin?

You can sell Litecoin in many ways with the easiest one being at the exchange. You sell them for fiat or cryptocurrency. The other way is to sell them directly to a willing buyer. In this case, personal trust is crucial.

How do I Buy Litecoin in Bulk?

You can buy through an exchange, but it might take many transactions. Such will attract higher transaction fees. The other way is to find a reputable broker that deals in Litecoin and buy from it. If you have to buy directly from the seller, then ensure you trust them, or the platform has a proper Know Your Customer policy.