How to Buy Qtum Before the Price Goes to the Moon
Qtum (pronounced "Quantum") is yet another exciting cryptocurrency platform that threatens to take over major ground in the space currently dominated by Ethereum. Qtum doesn't seek to replace Ethereum, per se, but they do aim to make such significant improvements as to accomplish things Ethereum may never be able to.
At present, Qtum has a number of ICOs lined up, a strong develop base, and a growing community of supporters (Qtum Reddit) around the world. It's one of China's most promising crypto projects at the moment, with no signs of stopping anytime soon.
Because of the recent and ongoing bear market in crypto, the Qtum price is as low as it has been in weeks. Buy now, and you could be taking advantage of the soaring valuation of Qtum coin in just a little while.
Read more
Buy Qtum
4 Quick Steps to Buy on Binance
Click register and fill out the relevant fields.

Set up 2FA on your account.

Fund your account, either with credit card or crypto.

Start trading on binance with either the basic or advanced exchange.
Get Started Now
Where to Buy Qtum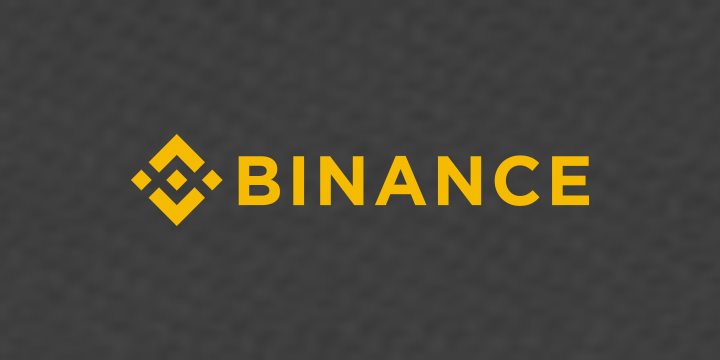 Key Features
Huge range of cryptocurrencies
Highly liquid
2 Factor Authentication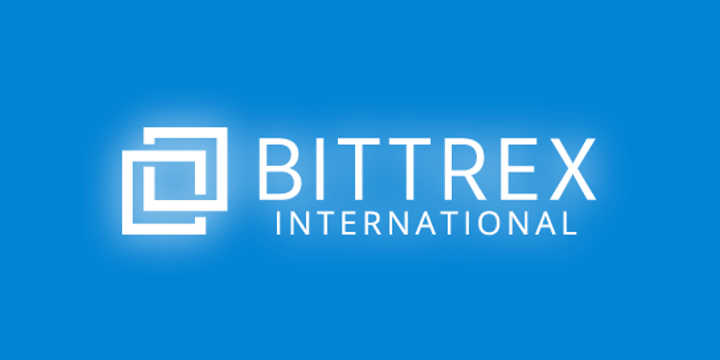 Key Features
One of the largest cryptocurrency exchanges.
High volume across all pairs
Perfect for large and small buyers/sellers
Where to Buy Other Coins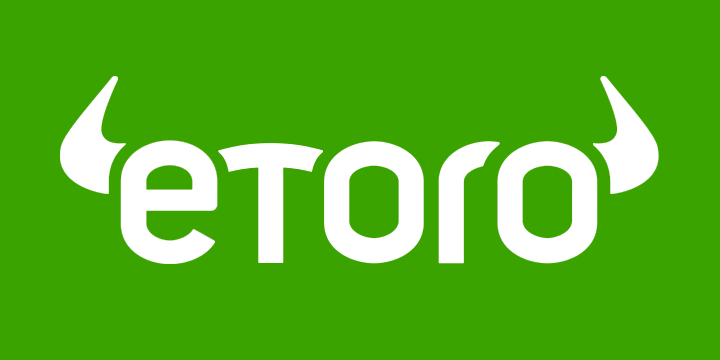 Key Features
Award-winning Cryptocurrency trading platform
11 payment methods, including PayPal
FCA & Cysec regulated.
eToro is a multi-asset platform which offers CFD and non CFD products. 75% of retail investor accounts lose money when trading CFDs with this provider. You should consider whether you can afford to take the high risk of losing your money.
Buy with Binance
Binance is one of the largest cryptocurrency exchanges on the planet. It grew quickly after its launch in 2017 and now even has it's own token, Binance Coin. It is one of the best places to buy and trade some of the more obscure altcoins, they have a huge range that is always changing with new coins being added and old ones being removed. For security reasons, we would always prefer to buy using a CFD provider like eToro.
Step 1: Registration
To get started you need to go to the homepage and click 'Register'. You'll be taken to a sign up page where you need to fill out the fields; email and password. You'll be sent a verification email, click the link to activate your account. It's also advised to set up 2FA.
Step 2: Deposit
Binance now allows you to buy bitcoin with credit card, a relatively new feature. Other coins available by credit card are Ripple, Ethereum, Litecoin and Bitcoin Cash. Once you've bought one of these you can then exchange for any other coin on the platform
Step 3: Buy Your Coins
Depending on your experience level you have the choice of the basic or advanced exchange. If you're unfamiliar with the Binance platform then we'd recommend using the basic version. click on Bitcoin and then fill out the ticket to make the exchange.
Why Invest in Qtum Coin
The Qtum cryptocurrency is one of the most compelling in the space today. Everybody knows that early crypto platforms like Bitcoin and Ethereum are having problems growing to scale. A number of upstart blockchain protocols like EOS and Cardano threaten to take over where Ethereum "left off" (not that it has left off in any way), but don't have working products or proven technologies.
Qtum, on the other hand, is based on the core code of Bitcoin. They aim to use battle-tested blockchain tech to reach heights impossible for Ethereum/Bitcoin, simply by adjusting the code in such a way as to optimize speed and growth potential.
They do this by changing Bitcoin's mining protocol from Proof of Work to Proof of Stake, as well as other important changes. They've also made it possible to communicate between BTC and ETH, and to make Ethereum smart contracts on Qtum.
In this way, Qtum is something of a go-between for Bitcoin and Ethereum, with new capabilities and scaling potential all its own. It may not boast the next-gen ideas of EOS, but it may not have to. We know these ideas work in the real world.
Because of this, Qtum is already in use. There's an existing Qtum wallet. Qtum ICOs have already been launched, with plenty more on the way. And Qtum represents a large and growing portion of cryptocurrency trading volume.
We think that the best is yet to come for Qtum.
The Qtum Price
Qtum has been down in recent days, along with everything else in the cryptocurrency space. While this can be troubling for some (and we won't disagree that finding your cryptocurrency portfolio down 40% overnight isn't cause for concern), a significant market corrections is also an incredible time to buy for the first time. Everything is on sale!
For those worried about Bubbles and Crashes, it's important to understand that with 1,400+ cryptocurrencies in the market, and a reported 5,000 in development, there are certainly a whole lot of crypto startups that are going to fail. It's inevitable. However, because of blockchain's great usefulness, a certain number of projects will last.
There's good reason to believe that Qtum may be one such project. It has an incredible way of solving problems with the blockchain space, and in the real world. Projects like these are very likely to recover, and reach new heights, following significant market corrections like we've all experienced during the past weeks in January 2018.
At the time of this writing, the Qtum price is sitting right around $40, down from an all-time-high of almost $70. If Qtum manages to accomplish even half of what it is setting out to do, the Qtum price should go far higher than the current ATH. With support gathering at $40, this may be the lowest Qtum price you'll see for awhile, maybe ever.
How to Buy Qtum Coin With Bitcoins
Qtum isn't one of the few coins which can easily be bought with USD. Qtum to USD would be difficult as Qtum is based in China. You may also choose to buy Qtum with Ethereum as the Qtum Ethereum connection is well established.
If you want to know how to invest in Qtum, start out by buying Bitcoin or Ethereum from Coinbase or Cex.io. Also, download the Qtum wallet. When your Bitcoins arrive in your Coinbase/Cex.io wallet, you will be ready to buy Qtum coin.
How to Open an Account With Binance in Order to Buy Qtum Coin
You can't just buy Qtum on Amazon. Cryptocurrencies like Qtum must be sold on specialized exchanges which are equipped to handle high volumes of cryptocurrency trades. Binance is the exchange available in the West which handles the most Qtum trading volume. Bittrex is another example. Since Binance is accepting new users at this point, at Bittrex is not, we'll use it as the example for this guide.
On the Binance.com login page, you'll be prompted to register a new account. Do so by entering your email, new password, and any other information requested. Respond to the confirmation emails sent to you during the registration process. If you don't see these messages, just check your spam folder. If they're still missing, you can request that they be re-sent.
Once you've finished the email registration process, you'll be taken back to Binance.com, where you'll have to add 2 factor identification if you want to do any trading. This adds another layer of protection beyond your password, by giving you a 6-digit code that's only good for 30 seconds, each time you login. Getting the Google Authenticator app on your phone is the best way to do this.
How to Send Your Bitcoin to Binance
In Binance, click on Funds, then "Deposits Withdrawals". This will take you to the wallet page where you'll be able to find your Binance Bitcoin Wallet and Binance Qtum Wallet.
When you see the BTC wallet. Click "Deposit". This will bring up your wallet address. Copy this address and head back over the outside wallet that currently holds you Bitcoin.
Once you've arrived, choose to withdraw the Bitcoin in your outside wallet. Paste your Binance Bitcoin address in the required field and click "Withdraw". You Bitcoins should arrive in a few minutes to an hour (longer in times of extensive network pressure).
Invest in smaller altcoins before prise rises
How to Exchange Bitcoin for Qtum Coin on Binance
Now that your Bitcoin is stored on Binance, you'll be able to buy altcoins on the Binance exchange, including Qtum coin. At the time of this writing, the Qtum price is lower than it has been in many days, so now might not be a bad time at all to buy. The sustained cryptocurrency bear market seems to indicate that the current Qtum price is indeed a good deal, but it's seeming inability (at least so far) to be able to fall below $40 indicates that this may be the buyer's best moment.
Click on "Exchange", then "Basic" on the Binance homepage. This will take you to the trading screen you see pictured above. On the right, type "Qtum" into the text box. This will eliminate all trading pairs but "QTUM/BTC". Click this, and you'll see the option to buy Qtum pop up at the bottom of the screen (with the green button).
The current market Qtum price will already be filled in. If you like this price, all you have to do is pick the number of Qtum coins you want to buy, or simply select the percentage of your Bitcoin holding you would like to spend. Click "Buy QTUM" and your order should be filled in seconds.
If you want to pay a lower price, with the hope that the market will drop sooner or later, put this price into the "Price" line. Otherwise use the same instructions you see above. After you hit "Buy QTUM", your order will only be completed if the market price ever drops to that point.
When your order is complete, you will find your Qtum in the Qtum wallet through "Funds" > "Deposits Withdrawals".
Buy Qtum at Binance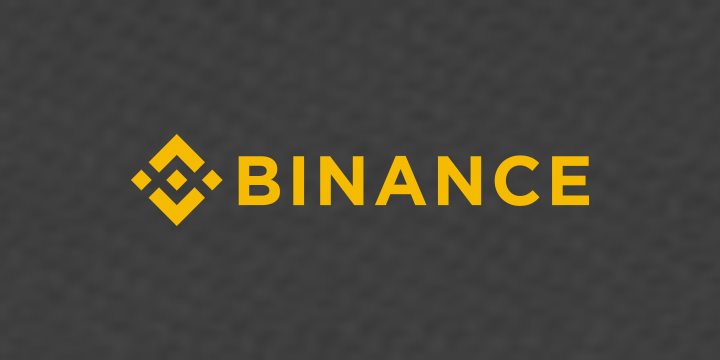 Key Features
Huge range of cryptocurrencies
Highly liquid
2 Factor Authentication
How to Send Your Qtum Coin to An Outside Wallet for Safekeeping
Once you see all of your available Binance wallets, type Qtum into the text box and this will bring up your Qtum wallet.
Click "Withdraw". This will take you to a new screen.
Remember how we had you make that Qtum wallet earlier? Do that now if you haven't already. You can find that information earlier in this guide. Inside your new Qtum wallet you'll see your Qtum address. Copy this and go back to Binance.
Paste this address into the "QTUM Withdrawal Address" line. Select how much Qtum coin you would like to send (likely "Max"). Make absolutely sure that the address you've input is correct. We always like to check the first three numbers and the last three numbers to make sure they match in both wallets before sending. You can check the whole code if you want to be extra careful. When you are satisfied, click "Submit".
The reason we do this step is because it's regarded as generally unwise to keep coins on an exchange like Binance. This isn't because Binance itself is unsafe, but that large exchanges like Binance are a target for hackers and coin thieves. If a major attack were to befall Binance, your coins would be vulnerable. By moving your Qtum coin to a wallet you control, you'll be taking them to a place which isn't a target for hackers.
Final Thoughts on Qtum Coin
Qtum price has risen to incredible heights over the past year. If you've been watching Qtum but have yet to invest in Qtum, you'll be glad how easy it is to do so. The Qtum price is unlikely to go lower anytime soon, especially after the bear market we're just beginning to recover from.
Qtum is a strong project. It has one of the most committed and skilled teams in crypto. It also has a novel way of combining the winning strategies of Bitcoin and Ethereum, while expanding the possibilities of what either platform can do on its own.
Only time will tell if Qtum uses this strategy to become a truly world-conquering crypto platform, but so far their methods have been successful, with a string of ICOs already out or yet to come.
We expect Qtum's upward mobility to continue well into 2018 and beyond. If you're not in, now would be a great time to buy Qtum at this low Qtum price for the very first time.