Buy Siacoin For a Stake in the Future of Cloud Storage
Siacoin SC is not the newest coin on the block, but it's also one of the projects with the greatest claim to real-world utility. You know how loads of crypto projects have multi-billion-dollar valuations, without a single working product (EOS, ADA – I'm looking at you!)? Siacoin has had a working platform for quite awhile, with adoption widespread and growing.
Siacoin is a platform for cloud storage. Much like Google Cloud or any of the others, Siacoin distributes your data across countless mini-servers the world over, with no server holding anything like a complete piece of data. This decentralized mode of storage is far more secure than old models, and blockchain makes it a heck of a lot cheaper.
You may be ready to buy at this Siacoin price through one of these brokers, but if you aren't yet convinced, read on through the full Siacoin review below.
Read more
Buy Siacoin
4 Quick Steps to Buy on Binance
Click register and fill out the relevant fields.

Set up 2FA on your account.

Fund your account, either with credit card or crypto.

Start trading on binance with either the basic or advanced exchange.
Get Started Now
Where to Buy Siacoin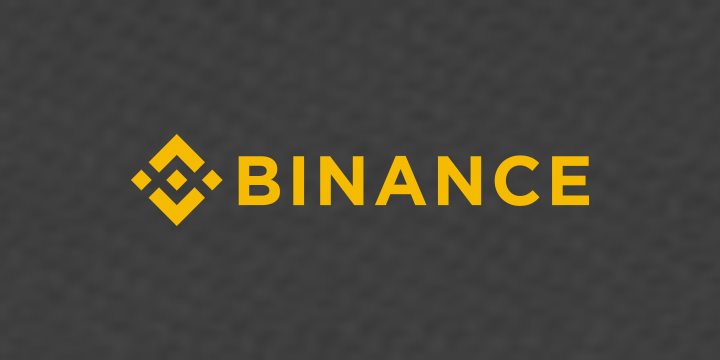 Key Features
Huge range of cryptocurrencies
Highly liquid
2 Factor Authentication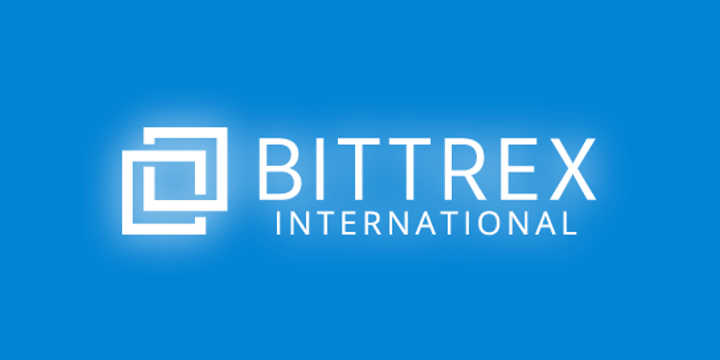 Key Features
One of the largest cryptocurrency exchanges.
High volume across all pairs
Perfect for large and small buyers/sellers
Where to Buy Other Coins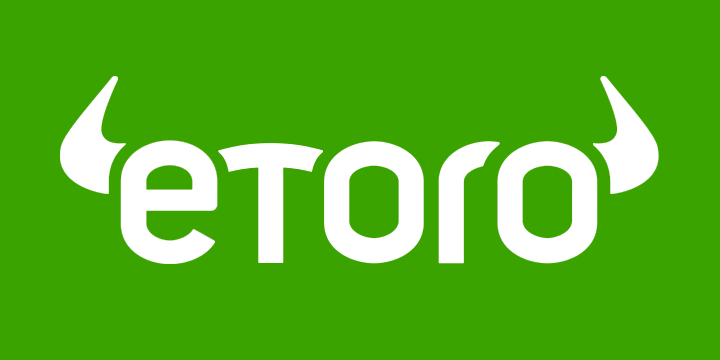 Key Features
Award-winning Cryptocurrency trading platform
11 payment methods, including PayPal
FCA & Cysec regulated.
eToro is a multi-asset platform which offers CFD and non CFD products. 75% of retail investor accounts lose money when trading CFDs with this provider. You should consider whether you can afford to take the high risk of losing your money.
Buy with Binance
Binance is one of the largest cryptocurrency exchanges on the planet. It grew quickly after its launch in 2017 and now even has it's own token, Binance Coin. It is one of the best places to buy and trade some of the more obscure altcoins, they have a huge range that is always changing with new coins being added and old ones being removed. For security reasons, we would always prefer to buy using a CFD provider like eToro.
Step 1: Registration
To get started you need to go to the homepage and click 'Register'. You'll be taken to a sign up page where you need to fill out the fields; email and password. You'll be sent a verification email, click the link to activate your account. It's also advised to set up 2FA.
Step 2: Deposit
Binance now allows you to buy bitcoin with credit card, a relatively new feature. Other coins available by credit card are Ripple, Ethereum, Litecoin and Bitcoin Cash. Once you've bought one of these you can then exchange for any other coin on the platform
Step 3: Buy Your Coins
Depending on your experience level you have the choice of the basic or advanced exchange. If you're unfamiliar with the Binance platform then we'd recommend using the basic version. click on Bitcoin and then fill out the ticket to make the exchange.
How to Buy Siacoin From Bittrex
By now you may be more than ready to buy Siacoin at this low, low Siacoin price. But how? We'll spend the rest of this Siacoin review laying out just how this can be accomplished, with a helpful FAQ to fill in the final details to follow.
Invest in smaller altcoins before price rises
Setting Up Your Siacoin Wallet
For those new to all of this, digital coins must be stored in a digital wallet. Cryptocurrency exchanges like Bittrex have wallets built into their platforms that hold coins once you buy them, but you don't want to store your coins there because exchanges sometimes get hacked and the coins within stolen. That's no good, so before you buy a coin, always make sure you know how to store it on your personal device or a strong web-based solution (like MyEtherWallet) so you don't have to rely on the exchanges.
For Siacoin, you'll have to download the "Sia UI" from the Siacoin downloads page. Choose the right version for your operating system, download, and set it up just as you would any other piece of software.
Once you're inside your new Siacoin wallet, you should find your address after clicking the button marked in red below. We'll use this address later, so go ahead and copy it if you like, or just remember where it is.
How to Buy Bitcoins So You Can Buy Siacoin
In almost every case, you can't simply buy Siacoin with a fiat currency like USD. You'll first have to trade USD for Bitcoins (or Ethereum, just not for this example), which you can do a number of places including Coinbase, CEX.io, Changelly, and other good sources. Create the account at the source of your choosing, link your bank account or pay with card, and wait for your Bitcoins to appear.
How to Fund Your Bittrex Account With Bitcoins
Starting a Bittrex account uses a process much like any other internet platform you've used in the past. Create a login, unique password, and give Bittrex the information it asks for to confirm your account. Check your email for verification messages, and click the links where needed. Below, we'll take you through these steps one by one.
Here, choose a unique username and password. Make sure the password is something you can remember, but don't keep it stored on your computer where it could possibly be hacked or spied upon. Next, check your email that will connect you to your new Bittrex account.
Once you've responded, your email will be verified with another email and you'll be able to log in to your new Bittrex account.
Once inside your new Bittrex account, you'll have to activate 2 Factor Authentication in order to trade Siacoin. 2FA uses a phone app called Google Authenticator. Every time you log in to Bittrex, Bittrex will ask for your password, just like with any other account you have online. But with 2FA, it'll also ask for a 6 digit code which only appears on your phone. The code changes every 30 seconds, and no one but the person who has your phone (you, hopefully) will have access to this code. Used in tandem with your password, this extra layer of security should keep anyone from getting into your account.
Once you've completed this step, head to the "Wallets" section and look for your "Bitcoin" wallet right at the top of the stack. Click "Deposit". Copy this address and head back to where you currently hold your Bitcoin, probably Coinbase. Click "Send" or "Withdraw" in your Coinbase Bitcoin account, and paste your Bittrex Bitcoin wallet address into the line where requested. Send all or a portion of your Bitcoin, after making sure the address is correct. Once sent, your Bitcoin should arrive in Bittrex in about half an hour.
How to Trade Bitcoins For Siacoin on Bittrex
For visual learners, here's a breakdown of how exactly  buy Siacoin on Bittrex using Bitcoin. Now that your Bitcoin wallet is full, you should be able to do this no problem.
Start by going to the Bitcoin markets page. Type in "SC" or "Siacoin" into the bar on the right. This will bring up a wallet called "BTC-SC". Click this and you will go to the Siacoin Bittrex market.
There's a lot of information on this page, but don't worry. We'll help you sort it out.
The chart you see in the middle left shows all of the price action of Siacoin value over the past few days, hours, or minutes (depending on which you select). This can give you an idea about whether or not the present Siacoin price is good or not.
On the right side of the screen, you'll see "Bid" and "Ask" prices, which correspond to the most recent "Buy" and "Sell" orders. The highest price at which someone has offered to buy Siacoin is listed for "Bid" and the lowest price at which someone has offered to sell Siacoin is listed under "Ask".
Now look at the bottom of the screen in the "Trading" portion, under "Buy Siacoin". If you want to buy Siacoin right away at the current market price, copy and paste the latest "Ask" price, or something just a little higher. Then choose the amount of Siacoin you want to buy, or the portion of your Bitcoin holdings you wish to spend. When you hit "+ Buy Siacoin", your order will be filled as soon as an "Ask" or "Sell" order is found that matches your price. If you chose the price at which Siacoin is currently selling, your order will be completed very quickly, usually in seconds.
If you want to buy Siacoin at a lower price than the one currently listed, you can choose any lower price you like. When you hit "+ Buy Siacoin" the system will wait until the price (maybe) goes low enough to hit your requested price, at which time they'll match your order with a Sell order for the same price. The price may never go this low, so you're never guaranteed that this order type will be filled, but it's a great way to get the best price if you are patient.
Once your order is filled, you'll be able to transfer your Siacoin to your Siacoin wallet.
Buy Saicoin at Bittrex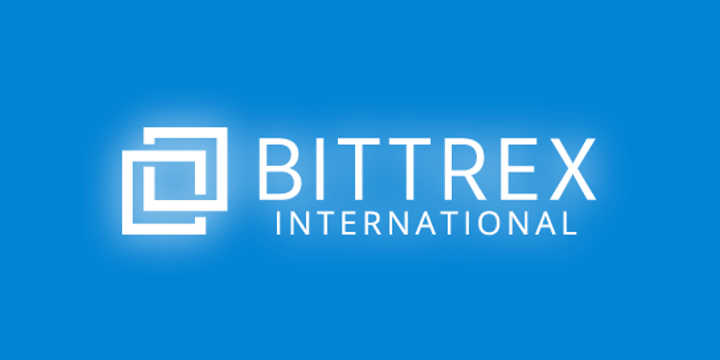 Key Features
One of the largest cryptocurrency exchanges.
High volume across all pairs
Perfect for large and small buyers/sellers
Send Your Siacoins to Your Siacoin Wallet
Remember that Siacoin wallet we had you make at the start of the Siacoin buy guide? Go back, copy your Siacoin wallet address, and head back over to the "Wallets" tab of your Bittrex account. You should see your Siacoin buy in your Siacoin wallet, right at the top of the page. Click "Withdraw" or "Send", paste your Siacoin wallet address into your appropriate line, and select to send all of your Siacoin to your wallet.
Make sure to double-check everything, because if you send your Siacoin to the wrong address – poof – gone forever. You can always send just a couple of Siacoin the first time around, to make sure they arrive, if you're worried you might lose them. If and when this transaction shows up in your Siacoin wallet, send the rest the same way.
What Does Siacoin SC Bring to the Table?
We all know there are loads of cloud storage companies. DropBox, Apple, Amazon – everybody has a version of this. The thing is, "cloud" doesn't mean the same thing in every case. For example, in the case of DropBox, your data may be stored on a large number of servers, but these servers are still owned and operated by DropBox, which means they (essentially) own your data.
Siacoin changes this, as blockchain is wont to do, be decentralizing data storage across thousands of worldwide devices, none of which are owned by the parent company. "But wait," you might say, "I don't want some rando with an iPhone 5 storing my baby pictures." That's a good point, but it doesn't take into account how Siacoin actually works. Your data is way more secure.
Before Siacoin distributes your data, it encrypts it using immutable blockchain security techniques. Then it snips your data up into a million little pieces, duplicates these pieces, and distributes these to members of the Siacoin network the world over. No one will have a whole piece of data, and even if they did, they wouldn't be able to extract is because you are the only person with the keys.
What Does Siacoin SC Have to Do With This Process?
That all sounds great, but why do we need Siacoin to take part in this process. Well, this is where Siacoin's interesting economic incentive model comes into play. It works like this:
When you want to store data, you deposit Siacoin SC into a smart contract. So do the various min-server holders who will be preserving your data as long as you keep it deposited.
You store your data happily, without a care in the world. Then you decide it's time to access or move your data.
If the piece of your data stored by a single server is still "up" when you go to use it, the Siacoin SC deposited by you and the server owner goes to the server owner. Thus, the server owner is motivated to always keep their servers "up", and you get consistent performance.
The redundancy of the system (the fact that many servers will hold copies of pieces of your data) ensures that even if a server drops out, you'll still have the whole of your data. But you likely won't even need to depend on this redundancy, because each server runner will lose money (your payment and their deposit) if they fail to keep their servers running.
Siacoin is the only way to pay for the system, and is thus essential to the whole process.
What Does Siacoin SC Cost?
The current Siacoin price is sitting just below $0.03 USD, down from an all time high of just over $0.09. There are 32 Billion Siacoins, hence the low price, but with a total market cap of just less than $1 Billion, there is still a lot of room to grow for Siacoins and its user/investors.
From the user perspective, Siacoin is anywhere from 10-30X cheaper than the cloud storage solutions offered by the usual suspects, especially for businesses. Businesses are the primary users of cloud storage, and as Siacoin continues to prove itself in the coming months, we think businesses will come over in droves.
When this happens, you can bet that Siacoin price will rise and rise. $1 per coin would be earth-shattering performance, but would not be completely outside the realm of possibility making this a Siacoin buy moment. At the very least, we expect the Siacoin price to rise again to its former heights, and in all likelihood exceed them.
Final Thoughts on Siacoin
App coins like Siacoin are sometimes thought to be a little risky. After all, the project just does one thing, and it will either succeed or it won't. However, in the case of Siacoin, we think that the chances for long term success are high, from a user perspective and an investor perspective. Here's why.
The cloud computing space is young, and needs a cost disruption. Business-focused cloud computing is pricey, but necessary. As Siacoin proves that it works in the long run (it's already working now), more businesses will choose it because the technology is better than centralized versions of this service, and because the cost is so much lower.
Siacoin has users. Many crypto projects that are hyped today don't even have a working product. Siacoin works just like it says on the tin, meaning that it's going to survive market turmoil that will leave some coins du jour in the dust bin.
Siacoin is priced to move. At just over 2 cents a pop, and a fairly low circulating coin supply considering, Siacoin is a bargain and a half. We expect investors to catch on to this and for the next bull market to be quite kind to Siacoin.
Siacoin is on the right side of history. The future looks bright for decentralization, simply because blockchain seems to indicate that decentralization is cheaper, more efficient, and more useful than the models we currently have. Siacoin is on the front line to take advantage of this industry momentum in the specific industry niche of cloud storage.
There you have it: why we think Siacoin might be a good investment, and how to buy it. If you choose to buy Siacoin, we hope that your investment journey is profitable and happy. Siacoin could really be a big grower in 2018, and now having written this guide, you can bet we'll be paying close attention as it develops.
Frequently Asked Questions
Can I Buy Siacoin With GBP? Buy Siacoin USD/Siacoin to USD? Buy Siacoin online?

Buy Bitcoin or Ethereum first, then trade them for Siacoin. Complete list of exchanges that sell Siacoin above.

I Made My Siacoin Purchase, Now What?

Send those coins to your Siacoin wallet and wait for the price to moon.

Can I Buy Siacoin With Credit Card? Can I Buy Siacoin with Paypal?

How to Buy Siacoin UK

Use any of the exchanges listed two questions up.

What is the Siacoin Transaction Time?

Siacoin. Where to Buy?

Bittrex, Poloniex, HitBTC, UpBit, AbuCoins, Bisq, and BITHOLIC.

Is Siacoin Profitability Good? Siacoin Worth Investing?

Siacoin is profitable for strong miners, and for investors who buy Siacoin at low prices before the Siacoin price goes up again. A Siacoin buy today will look good down the road, if all goes according to plan.

Is Siacoin Kraken an Option?

Kraken doesn't sell Siacoin.