Should You Buy Tether or Steer Clear?
There is no digital currency more useful, or mired in controversy, than Tether. If you've been keeping up with crypto news over the past year, you've heard Tether's name attached to conspiracy theories, lawsuits, and general hysteria. But is there anything behind the negative sentiment surrounding Tether, or is this nothing more than an internet rumor that got out of control.
At the end of the day, no one can completely know for sure, but recent events have come out in Tether's favor. Therefore, we're willing to set aside anxieties and use Tether coin for what it is: the perfect way to put money into cryptocurrency without risk of losing value. Here's how it all works.
Read more
Buy Tether
4 Quick Steps to Buy on Binance
Click register and fill out the relevant fields.

Set up 2FA on your account.

Fund your account, either with credit card or crypto.

Start trading on binance with either the basic or advanced exchange.
Get Started Now
Where to Buy Tether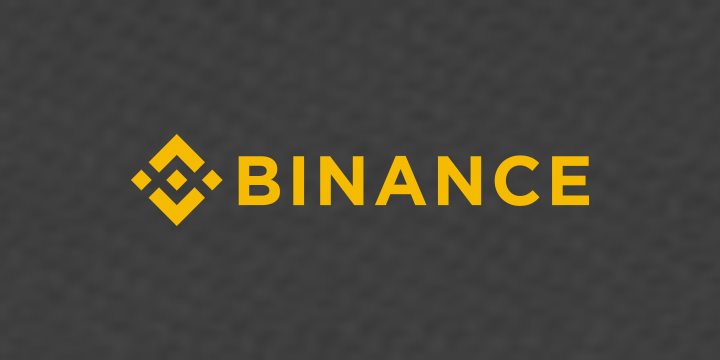 Key Features
Huge range of cryptocurrencies
Highly liquid
2 Factor Authentication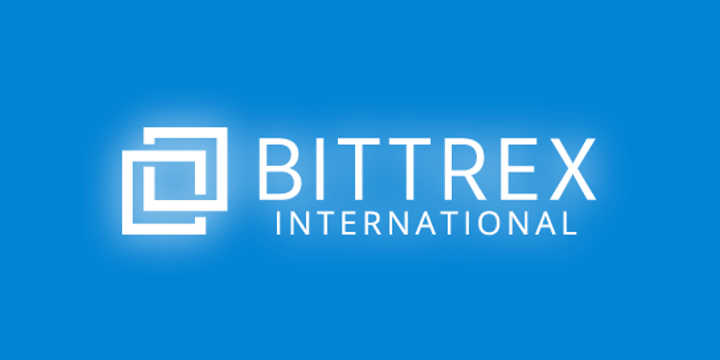 Key Features
One of the largest cryptocurrency exchanges.
High volume across all pairs
Perfect for large and small buyers/sellers
Where to Buy Other Coins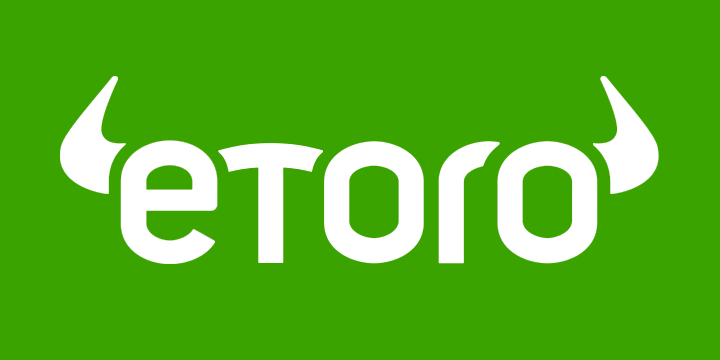 Key Features
Award-winning Cryptocurrency trading platform
11 payment methods, including PayPal
FCA & Cysec regulated.
eToro is a multi-asset platform which offers CFD and non CFD products. 75% of retail investor accounts lose money when trading CFDs with this provider. You should consider whether you can afford to take the high risk of losing your money.
Buy with Binance
Binance is one of the largest cryptocurrency exchanges on the planet. It grew quickly after its launch in 2017 and now even has it's own token, Binance Coin. It is one of the best places to buy and trade some of the more obscure altcoins, they have a huge range that is always changing with new coins being added and old ones being removed. For security reasons, we would always prefer to buy using a CFD provider like eToro.
Step 1: Registration
To get started you need to go to the homepage and click 'Register'. You'll be taken to a sign up page where you need to fill out the fields; email and password. You'll be sent a verification email, click the link to activate your account. It's also advised to set up 2FA.
Step 2: Deposit
Binance now allows you to buy bitcoin with credit card, a relatively new feature. Other coins available by credit card are Ripple, Ethereum, Litecoin and Bitcoin Cash. Once you've bought one of these you can then exchange for any other coin on the platform
Step 3: Buy Your Coins
Depending on your experience level you have the choice of the basic or advanced exchange. If you're unfamiliar with the Binance platform then we'd recommend using the basic version. click on Bitcoin and then fill out the ticket to make the exchange.
How to Buy Tether USDT
Assuming you're comfortable with what's already been discussed, we think you'll be very happy with some Tether USDT of your own. There are two main ways Tether coin can be purchased. In both cases, you'll need to open a Tether wallet, so let's start there.
Start a Tether Coin MyEtherWallet
Tether was not launched on the Ethereum blockchain, but it has nonetheless been incorporated into MyEtherWallet because it is so widely used by all kinds of crypto investors. To create your own MyEtherWallet, go to MyEtherWallet.com and submit the requested info (they don't ask for much at all). Then carefully record your private key, vital in the event that you get locked out of your account. You're done! Let's take a look at the MyEtherWallet homepage.
In the upper right hand corner of this menu, you'll see your account address. Any time you wish new Tether coins to be stored in your MyEtherWallet, you'll have to send them to this address. More on this later. 
How to Buy Tether Crypto on Binance
Binance is the place where Tether is most frequently bought and sold. It's also a very reliable and secure exchange, so we'll send people here who wish to buy Tether crypto on their own. Start by going to Binance.com and creating your account.
Always use a unique password, respond to verification emails, and add 2 Factor Authentication. 2FA is vital for your account security, as it won't allow entry to your account from password alone (passwords are easily discovered or stolen). Instead, your 2FA phone app will show you a new 6 digit code every 30 seconds, forever and ever. Only when inputting both password and 2FA code will you be admitted into your account. It's a little extra work, but the benefit for your security, and the security of your funds, is very valuable.
Once you're in your account, click on "Funds", then "Balances". Type "Bitcoin" into the little search bar, then click "Deposit" by the "BTC" wallet. Use this address to send Bitcoin to Binance, from Coinbase or any other exchanges/wallet that currently holds your BTC.
When your Bitcoin has arrived, proceed to "Exchanges", then "Basic" to see the Binance exchange. On the right side of the screen, make sure the "BTC" trading pairs box is selected (it'll be yellow). Now type in "Tether" or "USDT" into the search bar. This will bring up the Bitcoin/Tether trading pair. Click on it, then bring your attention to the "Buy Tether" menu at the bottom left side of the screen.
Here, all you have to do is put in the number of Tether coins you want to buy today. The price will never change. When you're ready, click the button and your Tether will appear in your Binance Tether wallet shortly.
How to Send USDT to a Tether Wallet for Safe Storage
It's a good idea not to store too much cryptocurrency on any exchange, because exchanges occasionally lose functionality or get hacked. Since you've already created your MyEtherWallet Tether wallet option, you're all set.
Simply go back to "Funds", "Balances", and type in "USDT" or "Tether" to see your Binance Tether wallet all by itself. Click "Withdrawal" and paste your MyEtherWallet address into the requested line. Now all you have to do is submit the final request, and your Tether coins will appear in your MEW Tether wallet in just a few minutes. Congrats! You're done!
What Is Tether Coin USDT?
Tether is a brilliant idea that the cryptocurrency industry sorely needed. It solved the following problems:
It's hard and slow to put fiat currency (US Dollars, in this case) into cryptocurrency, often meaning that new investors can't "act now" when an opportunity strikes.

Once fiat currency is turned into digital currency, there's no way to preserve the value of that currency. Crypto coin prices are notoriouslymercurial, meaning that investors can't "lock in" value without cashing out of cryptocurrency investments entirely, something many investors don't wish to do.
With Tether, the investor can trade US Dollars for Tether coin 1:1. This is a pretty spectacular deal. Investors who want to be ready at a moment's notice when opportunity strikes can have Tether at the ready, tradable against numerous currencies directly, or against Bitcoin (which can then be traded for pretty much anything).
Not only does Tether allow investors to act fast, it also acts as a hedge if an investor senses trouble in the markets. Not only will Tether coin always hold its value $1/1 USDT, it can also be sold during a crash for its full value, allowing the investor to buy deeply discounted cryptocurrencies, without seeing their major holdings (like Bitcoin and Ethereum) crashing alongside everything else and thus eliminating any advantage.
What is the Tether Controversy?
Clearly, Tether coin is super useful. So what's all the negative press about?
Well, it all comes down to Tether's claim that for every Tether in circulation there is $1 (real fiat USD) held in reserve. This is, perhaps, a lofty claim for a cryptocurrency valued at more than $2 billion. But OK, it's possible. So why do people doubt this?
It all comes down to the way Tether has handled scrutiny. Basically, they haven't allowed it. Tether has claimed to have a relationship with an auditing agency, but no audit has been released, and the partnership was severed weeks ago.
This, and an apparent disdain for public appraisal of any kind, has led many to believe that Tether doesn't have the reserves they claim. Tether, they say, "prints" new Tether coins out of thin air, sometimes to boost the price of Bitcoin when it drops.
If this is true, this would not be good for Tether, or cryptocurrency in general. However, Tether has stayed amazingly steady at or around $1 since its inception in 2015, regardless of public fear of rhetoric. Furthermore, recent news seems positive.
A deep review by Bitmex suggests that Tether has (or nearly has) the funds they claim, perhaps stored in a Puerto Rican bank. What's more, even if Tether didn't have a perfect reserve of cash, it's likely that it has enough to fill all requests.
What Risks Are There For Holding Tether?
INVEST IN SMALLER ALTCOINS BEFORE PRICE RISES!

Let's say you were to buy 1000 Tether USDT. What risks would you be opening yourself up to?
For one, you'd be trusting that Tether has the reserves they claim, or at least the ability to handle "bank run" scenarios. Traditional banks operate at fractional reserves everyday, holding only enough cash to handle daily business, but not nearly enough to cash out all customer accounts. If Tether were secretly operating itself this way, it likely wouldn't matter from a user perspective. From the public's perspective, Tether would just work.
So let's say that's not a huge risk in itself, at least based on what we know. However, if the above were to happen, and Tether coin was to lose its apparent value due to insufficient reserves, the investor would quickly learn that Tether is not a bank, and isn't insured like a bank. If a bank loses your money, insurance covers the loss. If Tether loses your money…?
This leaves us with 3 medium-to-long term possibilities for Tether, with comment on the likelihood of each.
Tether coin keeps doing its thing. We never really know what's going on behind the scenes, but it doesn't matter, because 1 USDT is always worth $1 USD, so investors don't worry overly much about "how the sausage is made". This is a fairly likely scenario, at least for awhile.

In the medium-to-long run, it is likely that Tether will have regulatory restrictions imposed upon it. Doing so could keep Tether from selling to customers from US-based exchanges, which, to put it mildly, would greatly damage Tether's credibility. It would likely not sink the price, however, as the mechanisms for keeping each Tether at $1 wouldn't be affected. Crypto is going to get regulated, especially in the United States. No coin is immune to this future impact. We don't see this as a reason to avoid Tether, but instead to keep up with the regulatory news as it goes through Congress.


The final and most unlikely scenario is that Tether craters. We learn that there's no money behind Tether's claims of 1:1 cash reserves. There's a general panic. Investors all cash out at once. Bitcoin's value implodes because cashless Tether was propping it up. The sun ceases to shine in the sky. Everybody dies. The recent good news about Tether's reserves makes this scenario unlikely. This is not to say it's impossible, but we think it's much less likely than suggested by the crypto prophets of doom on Reddit.
So How Can We Best Use Tether?
In crypto, it's always wise to invest no more than you're willing to lose. Even though Tether seems more credible than it did in previous months, it's still a currency and company relatively free of government regulation or oversight. If Tether were to fall, there's no guarantee that investor wealth could be recovered. Again, we just don't think this is going to happen.
We think investors should be cautiously optimistic about Tether. For now, it serves a unique and vital purpose in crypto investing. Investors would deprive themself of a powerful tool by neglecting to hold some wealth in Tether. We wouldn't recommend putting everything into USDT (it's not going to go up in value, after all), but as a sensible hedge, Tether still can't be beat.
Final Thoughts on Tether USDT
There are few coins which have such a simple purpose but require such a great deal of explanation. At the end of the day, Tether is a solid project, and that the Tether coin is unlikely to lose its value. Therefore, we can recommend Tether, as it will be useful for every kind of crypto investor.