How To Buy Tether | Ultimate Guide To Buy USDT
Tether (USDT)
...
Tether is a major cryptocurrency project that has been through more than one iteration during its existence. Originally named Realcoin, Tether rose to prominence in recent years, and surpassed the trading volume of the market-leading Bitcoin in 2019.
At the time of writing, Tether is the fifth-largest cryptocurrency by market capitalisation, meaning that it has become one of the major tokens in this space. This altcoin has undoubtedly attracted lots of attention, so in this article we're going to examine all of the trading issues related to this cryptocurrency.
5 Steps to Buy Tether with eToro Now
Buying any cryptocurrency with eToro is easy, simply follow the steps below:
Sign up for free with eToro, entering your details in the required fields.

Fill out the questionnaire, this is both educational for you and eToro.

Click 'Deposit', you'll then be asked how you want to fund your account.

Choose your required payment method, follow the simple steps to link your payment.

Enter the amount you want to deposit and you're good to go!
Our Recommended Platform to Buy Tether
There is a range of platforms available to trade Tether, and these include both brokerages and exchanges. Brokers act as intermediaries for those trading Tether, while exchanges enable you to complete your own trades in real time. The range of Tether platforms available can be a bit overwhelming for a beginner, so we've assembled our own recommendations of some of the top brokerages and exchanges.
Min. Deposit
$50
Exclusive promotion
Accepts customers from the USA
Offers 15 crypto coins to buy&sell including BTC, LTC, ETC, NEO and more
Trade on the world's leading social trading and investing platform
Description:
eToro offers a wide range of cryptos, such as Bitcoin, XRP and others, alongside crypto/fiat and crypto/crypto pairs. eToro users can connect with, learn from, and copy or get copied by other users.
Payment Methods
Wire Transfer, Bank Transfer
Full regulations list:
CySEC, FCA
Where to Buy Tether in 2021
When purchasing Tether for the first time, it is important to understand that there are several trading possibilities available. The two primary strategies with Tether are to buy the token, and to trade it on the markets. These are fundamentally different in ethos and practicality.
When you buy Tether, you effectively take ownership of the cryptocurrency, and hold the token for a period of time. Essentially, by purchasing the altcoin you are investing in the future of the Tether project, and believe that its price will escalate in value over a period of time. This is definitely a more long-term strategy than trading.
Conversely, trading cryptocurrency involves benefiting from price movements in the token. It is not necessary for the price to move upwards in order to make money from trading, as investors can short sell the currency, in order to profit from its decline. There are a wealth of other trading strategies available as well, and these all require investors to be knowledgeable about the market, and to monitor it on a relatively close basis.
Trading Tether is a short-term strategy, and one that many investors opt for to trade through CFD as a valid approach. CFD contracts enable investors to leverage more heavily, which means that gains can be magnified. Leveraging essentially involves trading with money that you don't have; it can be viewed as trading via credit.
There are many considerations for the first time Tether trader, and it is important to go into the process in an informed manner. Trading cryptocurrencies, or indeed any equity, commodity, or stock, is a complex process, and it's certainly possible to lose money as well as make profit.
It's therefore important to familiarise yourself with the market, and all of the processes involved, before beginning any Tether trading. This should include extensive research into setting up cold storage wallets, all online security issues related to cryptocurrency, not to mention compatibility. Only when you have done this should you begin your Tether trading journey.
Min. Deposit
$50
Exclusive promotion
Accepts customers from the USA
Offers 15 crypto coins to buy&sell including BTC, LTC, ETC, NEO and more
Trade on the world's leading social trading and investing platform
Description:
eToro offers a wide range of cryptos, such as Bitcoin, XRP and others, alongside crypto/fiat and crypto/crypto pairs. eToro users can connect with, learn from, and copy or get copied by other users.
Payment Methods
Wire Transfer, Bank Transfer
Full regulations list:
CySEC, FCA
Min. Deposit
$20
Exclusive promotion
Margin Trading with full legal compliance
Description:
Cex.io offers exchange of fiat currency for Bitcoin Ethereum, Tether, and 23 other cryptocurrencies, as well as Bitcoin/Ethereum trading against the USD.
Payment Methods
Credit Card, Debit Card, Wire Transfer, Cryptocurrencies, Skrill
Min. Deposit
$10
Exclusive promotion
The broker offers access to a trusted MetaTrader trading system
Pricing is ensured to be completely transparent, also providing accuracy and speed
Trade a Wide Variety of Assets with Leverage up to 1:500
Description:
LonghornFX is a true ECN STP broker dedicated to delivering a superior trading experience to traders no matter their level of experience. Their services are based on transparency, innovation and efficiency, ensuring an unparalleled trading experience for all.
Payment Methods
Credit Card, Debit Card, Visa, Bitcoin
LonghornFX offers high-leverage trading on a wide variety of assets. Trading with leverage carries a degree of risk which may result in losing more than your investments. Clients should practise risk management to protect themselves from losing more than they can afford when trading with leverage.
How to Buy Tether with a Broker
One of the best ways to purchase Tether is via an online crypto broker, particularly if you are new to the cryptocurrency space. Brokers will assist with the process of purchasing cryptocurrency, and reduce the attention that you need to pay to the market. Brokers are experts in cryptocurrency, or whichever market in which they are operating, and can handle all aspects of training behaviour for a trader.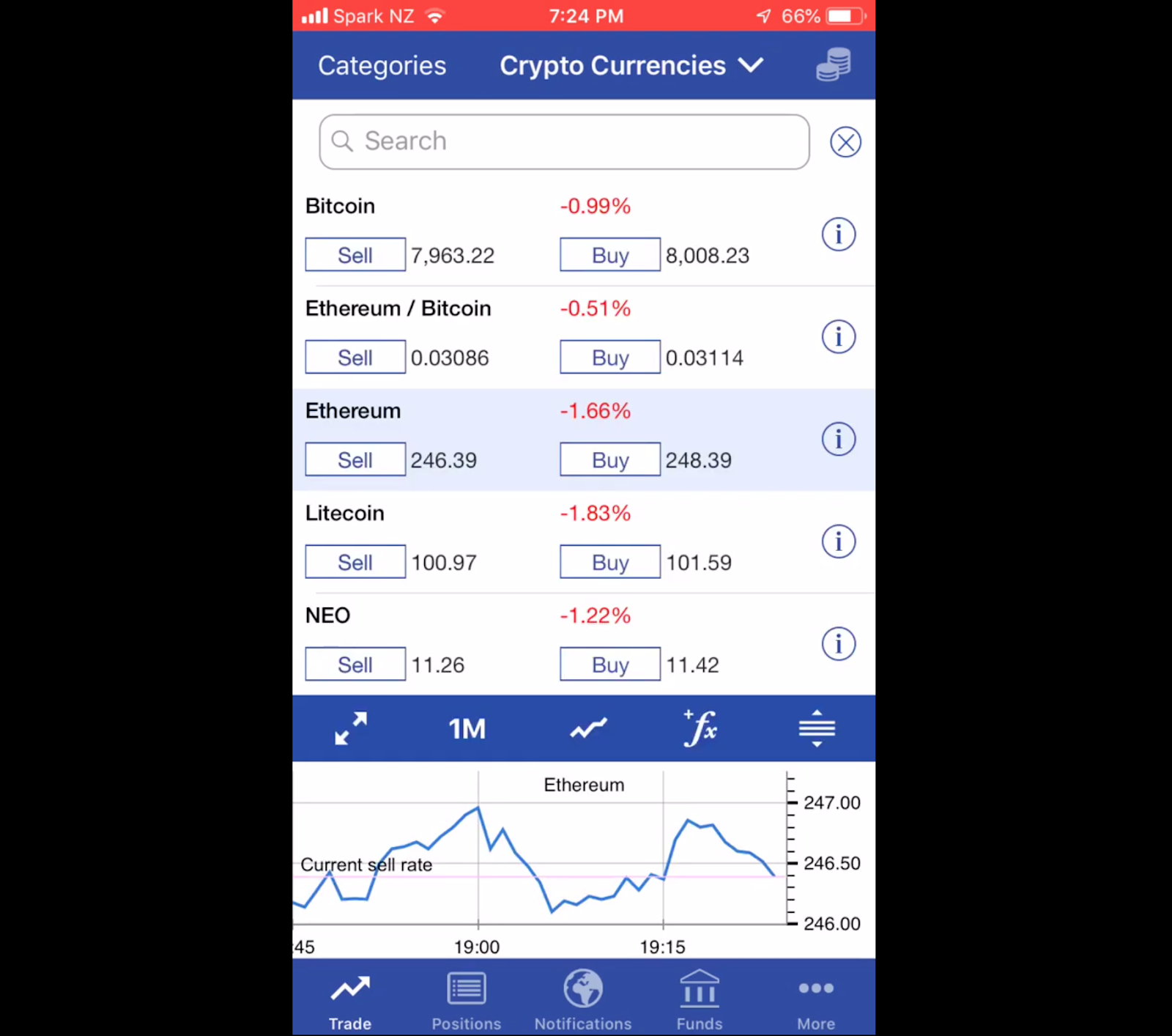 However, before committing to a particular broker, it's always important to research the market. Fees and security are factors that can differentiate between the platforms, and this should definitely be taken into consideration. Regulation of the cryptocurrency spaces has also changed the way that the area operates recently, and you should definitely ensure that your broker is fully up to speed with all of the latest legislation.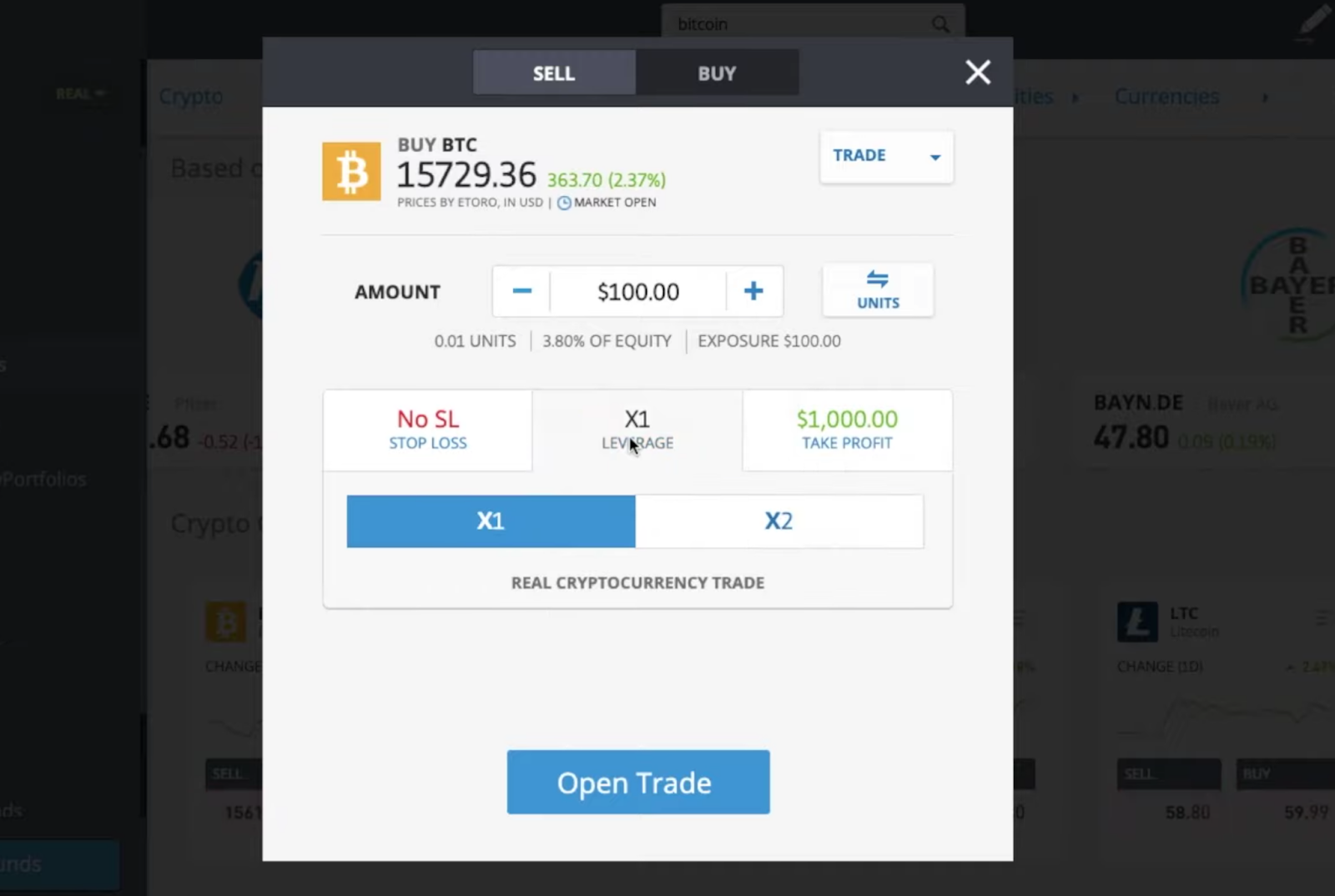 When trading with a broker, you also play a role in the way that trading unfolds, as you can send your broker stop orders and other information that can shape the way that they respond to the market. It is actually possible to entirely allow your broker to complete all trades on your behalf, but this is perhaps more advisable with algorithmic trading.
1. Register with the Broker
Before you can inform a broker to trade on your behalf, you first need to register with the broker in question. In order to do this, you need to sign up with an online brokerage platform. This is usually a relatively straightforward process, and simply requires you to divulge a few personal details, and confirm your identity. The confirmation of identity is usually achieved by government documentation and proof of address.
There can be differences in the registration process, depending on the platform involved. For example, Plus500 makes it possible to register for an account via social media platforms, while eToro purely uses an account name and password system. It is worth examining platforms before you begin, and walking yourself through the registration process, as well as confirming all of the details involved.
2. Verify your Identity (KYC Process)
One aspect of the registration process for cryptocurrencies is the 'Know Your Customer' (KYC) verification, which has been introduced to the space relatively recently. KYC testing has been involved in the financial industry for some time, and is part of the registration process for high street banks and other financial institutions.
This is an official legislative process which tightens up the way that registration and confirmation of identity works with great accuracy. It has therefore lent credibility to the crypto space, and can help encourage the adoption of tokens such as Tether. KYC can be seen as part of a raising of credibility in the process of cryptocurrency that is ongoing, and which has seen the mainstream financial system beginning to embrace this exciting niche.
3. Deposit Funds with your Preferred Payment Method
The next stage in trading Tether for the first time is depositing funds on the website with your preferred method of payment.
Before doing this, it is important to check what methods of payment are available for the platform that you have chosen. Most common payment methods should be supported, but you shouldn't take this for granted. Additionally, there are considerations involved with regard to speed and fees. Both of these important aspects of the process can differ from one platform to another.
With this in mind, it's important to have firewall and antivirus software in place before depositing your money, while you should also check with customer service at the platform in question in order to ensure that the deposit process has been completed correctly. Most exchanges and brokers will have intuitive online funding mechanisms, which are similar to using interfaces from major shopping websites.
4. Open a Position to Long/Short Tether
One option when trading cryptocurrency is to go long or short on the token. What does it mean to take a long or short position?
Shorting cryptocurrency means that you are effectively betting that it will decline in value in the foreseeable future. Shorting, short selling, taking a short position, and sometimes just selling, all essentially mean the same thing; you are asserting that the token involved will diminish in value. If you are correct, you will make money, and if you are incorrect you will lose money.
Long positions are just the opposite of this assertion. Those taking a long position over a period of time believe that the cryptocurrency in question will increase in value. An interesting aspect of the brokerage platform here is that some allow you to buy and own Tether for opening long positions, without requiring any form of leverage.
Conversely, those wishing to enter into a short position on Tether or any other cryptocurrency will need to opt for a CFD trade in order to benefit from any price discovery. CFD contracts allow more leverage, whereas purchasing Tether can be considered to be a more solid and stable approach for beginners.
There are many other possibilities and considerations with trading as well, with stop loss, market and limit orders able to transmit instructions to brokers. Each of these different options essentially communicates to the broker that you wish for a certain market activity to take place at a designated point. This can help guide your trading process, while still enabling the broker to make trades on your behalf.
5. Close your Position
Closing your position is obviously a major part of the cryptocurrency trading process, and this can now be achieved automatically by using a stop-loss order. This would instruct your broker to close your position at a certain point in the future, essentially when you believe that it will be advantageous for you to do so.
However, there are also other situations in which Tether traders will wish to close their positions early. There are two obvious scenarios in which this would be the case; when a trader believes that they have made as much money as is possible, or where the market has turned against an investor, and they want to get out early due to the losses already incurred.
How to Buy Tether with an Exchange
Purchasing Tether via an exchange is a pretty intuitive process nowadays, as these platforms have been built with the beginner in mind. They are very user-friendly, and not at all difficult to utilise.
Nonetheless, it is certainly important to choose the appropriate cryptocurrency exchange for your needs. Again, fees and security will come into the equation here, as they can significantly differ between platforms, and are always major considerations for users. Regulation and encryption should also be taken into consideration, and it is definitely better to clarify the situation regarding these issues with an exchange before entering into any trading arrangement.
1. Set up a Tether Wallet
Storing your Tether tokens in a wallet is certainly to be recommended, and there are several different types of wallet available. The fundamental choice here is between a hardware and software wallet, with the two types both attracting a significant number of cryptocurrency investors.
Software wallets can be used online, or they can be stored via desktop or mobile platforms. They are based on computer software and can be favoured by some investors due to the optimum control that they offer users. Nonetheless, hardware wallets, which often utilise a technology known as cold storage, are generally considered to be more secure, being based on private keys and separate hardware devices.
2. Choose and Join an Exchange that sells Tether
There are many cryptocurrency exchanges available on the Internet now, for those who are looking to buy and sell Tether. Some of the most popular exchanges include the following:
Users can expect to see a few differences between exchanges, not least in the fees charged. User interfaces will also be significantly different in many cases, while security provisions can also differ. Exchanges also accept different currencies and payment methods, while their registration and licensing can also be significantly different. This is why it is important to investigate and research a particular exchange before committing to any investment process.
3. Choose Your Payment Methods to Buy Tether
There are a variety of payment methods available to purchase Tether, and these can differ in several important ways.
Debit cards - these tend to be the most affordable way to purchase Tether, but they don't necessarily come with the security provisions associated with credit cards.
Credit cards - Credit cards are fast and secure, but you can expect to pay fees when you choose to purchase Tether via this method.
PayPal - This is another increasingly popular option, but there are some drawbacks to using PayPal. Firstly, it is not accepted by every cryptocurrency platform. Secondly, there have been question marks raised regarding its security protocols, and how willing the owners will be to refund any payments should a user encounter fraud. PayPal is also not necessarily as fast as other payment methods, as sometimes certain aspects of its procedure can result in delays. And, finally, PayPal can attract fees in some circumstances.
Bitcoin - It is also often possible to purchase Tether via the market-leading cryptocurrency, but bear in mind that this is less flexible than other payment methods.
4. Place an Order to Buy Tether
Buying Tether involves a few relatively simple steps. Firstly, sign up for a cryptocurrency exchange or brokerage; Etoro is one of the top platforms available. Next, confirm your identity on the brokerage or exchange platform that you've chosen.
Registering your chosen payment method on the website should be relatively straightforward in most cases, and is usually accessible via your account page. You should then deposit some funds in order to trade with. Then you're ready to begin investing. Identify the investment that you are interested in via the site's user interface.
Finally, ensure that you have stored the tokens securely in your wallet solution, and inform your brokers of your trading intentions, if indeed you have chosen this approach.
5. Safely Storing Your Tether in a Wallet
Storing Tether safely in a wallet is not a particularly difficult process, but it is absolutely vital if you intend to store your tokens for a period of time. Those investors with a longer-term strategy will not necessarily need to go through this method.
Typically, hardware wallets require you to keep a private key in order to gain access to your tokens. They should be stored extremely securely in an encrypted location. Only those with this access key will ever be able to access your wallet, so it is vitally important to retain this identifier.
Should you Buy or Trade Tether?
Buying or trading Tether really depends on your identity as an investor. Going through a professional broker can be advantageous for beginners, but still requires a certain knowledge of the market. Conversely, purchasing tokens and holding them doesn't require this close monitoring of the market, and thus may be far more suitable for beginners.
However, a major advantage of trading Tether is that there are many more options available to investors. Purchasing Tether is based on the solitary notion that it will increase in value over a period of time, where traders can move much more flexibly and nimbly in the market.
What's the Difference Between a Tether Exchange and a Broker?
Tether exchanges are platforms intended for users to make their own trades, whereas brokers act as intermediaries. In this sense, the two are fundamentally opposed, but there are other aspects that differ as well.
Fees associated with brokers tend to be higher than exchanges, as they are offering you a service, and thus expect payment. Exchanges also offer a more instant trading mechanism, particularly considering the popularity of these platforms and mobile systems.
However, brokers tend to make it more feasible to operate CFD agreements, and these bring flexibility to the trading process, as well as the option of leverage.
Tether: Long Vs Short Term Investment
A long-term investment approach with Tether is focused on the token achieving price discovery over a period of time. Conversely, a short-term investment in Tether is more associated with trading, and can even be completed within a matter of minutes in some circumstances.
The obvious advantage of a long-term approach is that it is more based on market fundamentals. Short-term trading is riskier and more volatile. Conversely, short-term investments obviously deliver a profit in a shorter period of time, if you indeed invest wisely. Another advantage of short-term investment is that it tends to be associated with leverage and other trading mechanisms that offer flexibility.
Nonetheless, those choosing to purchase Tether are holding a physical asset, and this can have its advantages as well. One obvious benefit is that Tether tokens can then be used for other purposes as well as trading.
3 Tips to Buy Tether
In this section, we will provide you with three crucial tips for purchasing Tether.
Choose the Right Time and Do Your Own Research on Tether
Selecting the appropriate time to purchase Tether is essential, as the performance of the token will vary massively in bull and bear markets. It is therefore important to research the token and any market issues extremely diligently.
Comparing Costs to Buy Tether
Different platforms set varying fees for buying Tether, and it is therefore essential to compare costs if you want your trading to be as cost-effective as possible.
Safety and Security when Buying Tether
Safety and security are always issues to consider when purchasing any cryptocurrency, and this definitely applies to Tether. Searching for a platform that prioritises safety and encryption will definitely facilitate your trading process. Features such as customising user profiles and cold storage can add protection, and are definitely to be encouraged.
What is the Best Payment Method for Buying Tether
Buy Tether with Cash - Buying Tether with cash isn't that prominent, as most transactions occur online, but it can be possible in some circumstances.
Buy Tether with Credit Card - This is the most popular method for purchasing Tether, due to the security of credit card platforms.
Buy Tether with Bank Transfer - Bank transfers are another way to purchase Tether and are available to most investors.
Buy Tether with Bitcoin - Bitcoin can often be used to purchase Tether, and definitely merits consideration.
Buy Tether with PayPal - The digital payment system PayPal is another way that many investors choose to purchase Tether.
Other Ways to Buy Tether
There are several other ways to purchase Tether that we have yet to mention in the article. The main one is depositing US dollars with Tether Limited, the company behind Tether, and receiving USDT tokens in return. Tether ATMs will probably begin to appear in the foreseeable future.
Tether is a major cryptocurrency token, and one that promises to remain a popular trading mechanism for many years to come. Its advantages are well-documented, and this has played a major role in its rapid ascent to the top five cryptocurrencies by market capitalisation.
Frequently Asked Questions
Tether currently supports US dollars, Euros, and the offshore Chinese yuan.

One of the intuitive ways that Tether achieves this is to anchor itself to real-world currency; hence the name Tether. Tether tokens are also backed by reserves.

Tether has been praised as being one of the most secure cryptocurrency projects, being built on revolutionary and cryptographically secure open blockchain technologies. Tether tokens can be securely stored, sent, and received across the blockchain.

While Tether has become a major cryptocurrency, it is yet to be as accepted as Bitcoin. But its developers intend for Tether tokens to be usable everywhere where you can use digital currency, and in many places where digital currencies are not currently accepted.

Going through the Know Your Customer form and approval process is required to issue and redeem all currencies with Tether.
Alternative Cryptocurrencies