Can Theta Be a New Youtube?
Theta coin is part of a massively ambitious project working to change the way the world uses streaming video. This Youtube-like project could bring fast HD streaming to people all around the world. Find out why in this Theta coin review.
Theta coin is a fascinating project with a tiny market cap and low Theta coin price, making this a ripe opportunity for investors…perhaps. The Theta network is creating a decentralized video streaming network. Think Youtube, but better. Youtube isn't available in many parts of the world, and in some regions is very choppy and slow. Youtube is also a centralized corporation, meaning they change the Youtube network in ways that are good for profits, but not always so good for viewers and content creators. In this buy Theta guide (and in our complete Theta coin review), we'll take a look at how Theta wants to give control back to users and content creators, while increasing access to instant HD and 4D video streaming to parts of the world where this is currently impossible.
Read more
Buy Theta
4 Quick Steps to Buy on Binance
Click register and fill out the relevant fields.

Set up 2FA on your account.

Fund your account, either with credit card or crypto.

Start trading on binance with either the basic or advanced exchange.
Get Started Now
Where to Buy Theta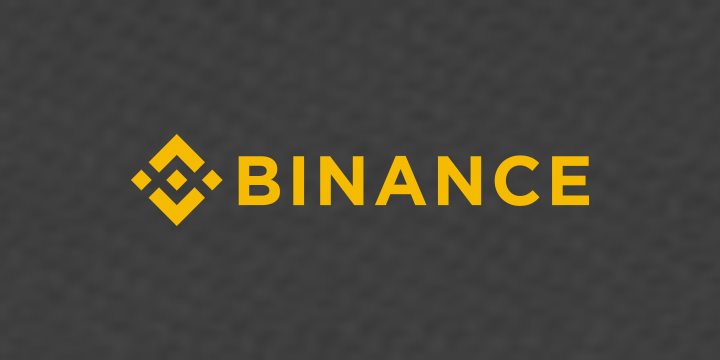 Key Features
Huge range of cryptocurrencies
Highly liquid
2 Factor Authentication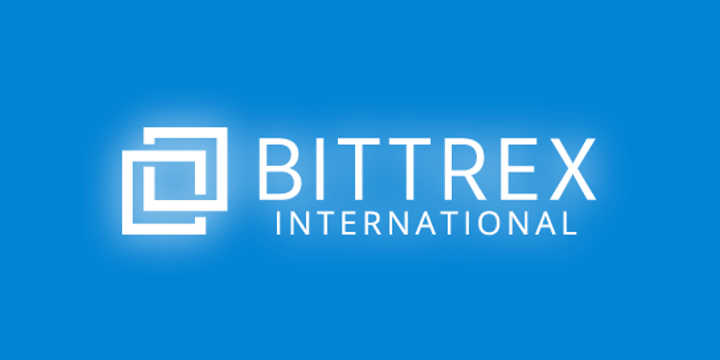 Key Features
One of the largest cryptocurrency exchanges.
High volume across all pairs
Perfect for large and small buyers/sellers
Where to Buy Other Coins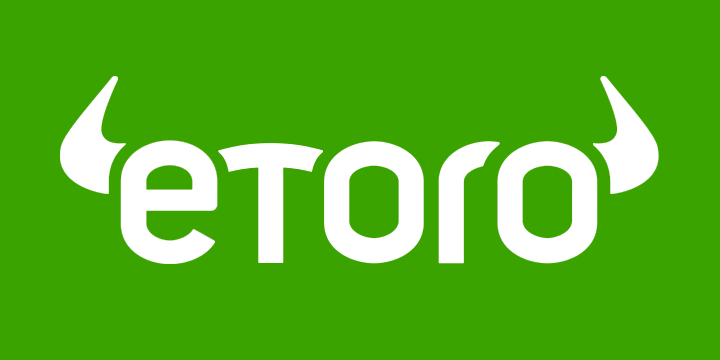 Key Features
Award-winning Cryptocurrency trading platform
11 payment methods, including PayPal
FCA & Cysec regulated.
eToro is a multi-asset platform which offers CFD and non CFD products. 75% of retail investor accounts lose money when trading CFDs with this provider. You should consider whether you can afford to take the high risk of losing your money.
Buy with Binance
Binance is one of the largest cryptocurrency exchanges on the planet. It grew quickly after its launch in 2017 and now even has it's own token, Binance Coin. It is one of the best places to buy and trade some of the more obscure altcoins, they have a huge range that is always changing with new coins being added and old ones being removed. For security reasons, we would always prefer to buy using a CFD provider like eToro.
Step 1: Registration
To get started you need to go to the homepage and click 'Register'. You'll be taken to a sign up page where you need to fill out the fields; email and password. You'll be sent a verification email, click the link to activate your account. It's also advised to set up 2FA.
Step 2: Deposit
Binance now allows you to buy bitcoin with credit card, a relatively new feature. Other coins available by credit card are Ripple, Ethereum, Litecoin and Bitcoin Cash. Once you've bought one of these you can then exchange for any other coin on the platform
Step 3: Buy Your Coins
Depending on your experience level you have the choice of the basic or advanced exchange. If you're unfamiliar with the Binance platform then we'd recommend using the basic version. click on Bitcoin and then fill out the ticket to make the exchange.
How to Buy Theta Coin (THETA):
Now we're into the meat of this Theta coin review. Even though Theta Coin Binance is not yet an option, Theta coin exchange options make it pretty easy to buy, especially at this low Theta coin price. It's on Huobi, a Hong Kong exchange rapidly growing in popularity.
Creating and Using a Theta Coin Wallet
Before the end of this Theta coin review, we'll explore both buy Theta coin methods in detail. But first, let's show you how to use a Theta coin wallet. It's important to store Theta coin in a wallet you control, not on the exchange where you bought it. Exchanges like Huobi undergo attack from hackers very often, because people want to steal coins within the exchange.
To keep your coins safe, you'll transfer them to your personal Theta coin wallet, where they're much more inconspicuous. Safety is of the highest importance, especially if the Theta coin price rises in the coming months.
Theta coin is an ERC20 token. This means that the Theta coin network used Ethereum's technology to launch their product. All coins that are introduced to the market this way are called ERC20 tokens, and can be stored using an online wallet called MyEtherWallet. To create your own Theta coin wallet, go to MyEtherWallet.com now. Each ERC20 token represents a different network, so the Theta coin price is not tied to any other coin in this Theta coin wallet.
On the homepage, click the blue "Create New Wallet" button. Input requested information and write down the Private/Secret Key that's shown to you. Make sure you store this key carefully, because it's the only way to get back into your wallet if you get locked out. Once you're in your new wallet, there's two pieces of information you should take note of before we move on.
First, check out the "Account Address" in the upper right hand corner. This code is an address you can use to send Theta coin (or Ethereum, or any other ERC20 token) to this new MyEtherWallet account you control. You'll be using this Account Address in two places throughout the rest of this Buy Theta coin guide, so make sure you remember where to look for it.
Second, notice the little grey "Show Tokens" button near the bottom right. When you click it, a long alphabetized list of coin abbreviations will appear. "THETA" is what you're looking for. Some people report not seeing THETA in the list, so use this guide and Theta coin review to add it if it's not already there. You can store Theta in MEW whether you see the abbreviation or not, so let's move on to the rest of this Buy Theta guide.
How to Buy Theta Coin With Huobi
Theta coin is bought and sold through cryptocurrency exchanges, which all people all around the world to trade big cryptocurrencies like Bitcoin for smaller cryptocurrencies like Theta coin. But where to buy Theta coin?
Huobi is quickly rising in popularity, and they're the place where most Theta is purchased. But you'll have to first buy Bitcoin to use this option. You can do this at Coinbase.com using your normal fiat currency (like US Dollars) as payment. Once your Bitcoin has arrived, you've got to send it to your Huobi Bitcoin wallet. Go to Huobi.com and create an account. Once you're inside, go to "Balances" > "Deposit & Withdraw". You'll see the page pictured below.
Your "BTC" or "Bitcoin" wallet is listed right near the top. Click on "Deposit" beside it, because you want to deposit your Bitcoin from Coinbase into your Huobi wallet.
When you click "Deposit", your Bitcoin wallet will open up and reveal its address. Copy this address, head back to Coinbase, choose "Send" for your Bitcoin, and paste this address into the address line, then confirm the transaction. In about half an hour, your Bitcoin will be transferred to Huobi and ready to trade for Theta coin.
Now that your account is active, click "Trade Now" – that's the blue button right in the middle of the screen.
This will take you to this complicated-looking page. Then type "Theta" into the text box, as seen above. This will bring up the "THETA" trading option, which is in the bottom left by the star. Click "THETA" and it will make the following screen appear.
This screen contains a lot of info, but it's easy to understand once its broken down. Here's what it all means:
The red and green "candle chart" shows the price of Theta over the past several hours. Each candle represents the way to Theta coin price changed over a 15 minute time period. You can set the chart to represent longer periods of time as well, using the buttons above. You could make each candle represent and hour or a day, for example.
The columns on the left side of the screen show you the recent price action of other important coins Huobi sells. This information isn't directly relevant to buy Theta, but it can be interesting.
On the bottom right of the screen, you can see the most recent "Buy" and "Sell" orders that have been completed.
Now this is the important part. On the bottom left-ish you'll see the Buy Theta Coin menu. We have it isolated for you below. Make sure to use the menu on the left-of-middle, not the right-of-middle
In the above menu, you'll see that the "Price" is already filled out. This price represents the lowest price at which someone on Huobi is willing to sell a single Theta coin. If you like this price, type in the amount of Theta coins you want to buy, or just use the slider to use some or all of your Bitcoin to buy as much Theta coin as possible.
Once this is done, you'll see how much this order costs, and you'll be able to confirm the purchase. In a minute or two your new Theta coins will be available in your Huobi Theta coin wallet, found under "Balances" > "Deposit & Withdraw" just like before. Let's go there now.
As in the image above, type "THETA" into the little search bar. Then click "Withdraw" beside the Theta coin wallet.
This popup will appear. Go back to your MyEtherWallet and copy the Account Address. Take it back to Huobi and paste your MyEtherWallet address into the Address line. Then choose the amount of Huobi you want to send (probably all). Once you've double checked your address, hit Withdraw, and in a few minutes your Theta coin will be safe and sound in your MyEtherWallet account.
Final Thoughts on Theta Coin
Theta coin could be the currency of one of the most revolutionary digital media platforms in the world. It seems inevitable that one or more blockchain projects is going to bring speed, efficiency, and decentralization to the streaming video space, and Theta Coin appears to have a better chance than most.
As such, Theta coin may represent an opportune moment for cryptocurrency investor. Even if you've never bought a cryptocurrency before, the recent market downturn is a compelling reason to buy in. Despite the lower prices, there are dozens of crypto projects which are advancing at incredible speeds. It's only a matter of time before market prices catch up.
Theta coin is one of the coins that has lost a tremendous amount of value in the recent crash. But this says nothing about the Theta Network's quality as a product. As the Theta team advances through their ambitious roadmap, the word will continue to spread about Theta coin. Buying now at this low Theta price could seem like a genius decision in the weeks and months to come. If you do decide to buy Theta coin, we wish you the best of luck!