Tron
Tron is an altcoin that was established in 2017 as part of a blockchain-powered platform geared towards entertainment content sharing. It is an ambitious project aiming to establish an internet that is 100% decentralised.
The Tron protocol is designed to make it easier for developers to build entertainment-focused decentralised applications (dApps) within its ecosystem, with the end goal of creating a free global content entertainment system which allows users to publish, store and own data freely. The TRX coin is used to pay for items and transactions on Tron's content-sharing network.
TRX Tron has already made waves in the cryptocurrency space, becoming one of the world's top ten altcoins by market capitalisation in 2018.
Buy Tron
Recommended places to trade Tron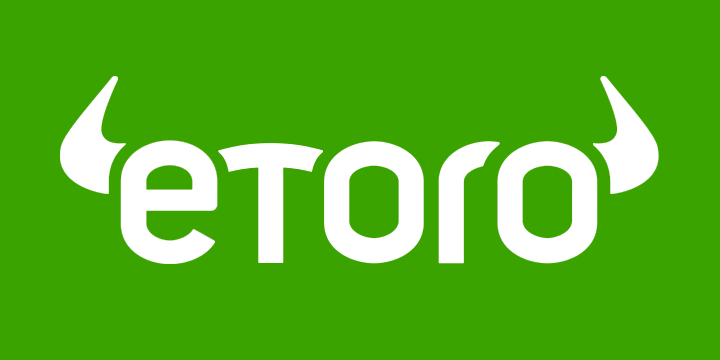 Key Features
Award-winning Cryptocurrency trading platform
11 payment methods, including PayPal
FCA & Cysec regulated.
eToro is a multi-asset platform which offers CFD and non CFD products. 75% of retail investor accounts lose money when trading CFDs with this provider. You should consider whether you can afford to take the high risk of losing your money.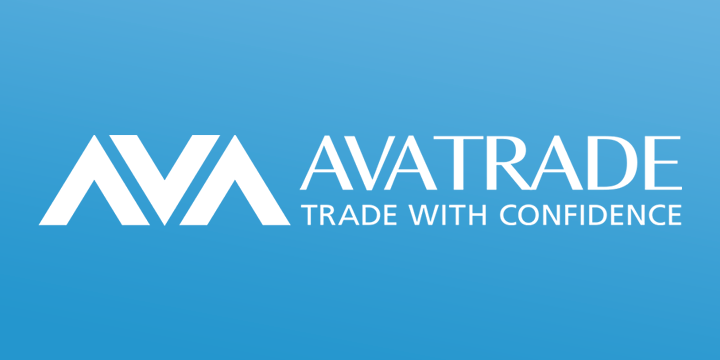 Key Features
Multiple Award-Winning Broker
Trade top cryptos like BTC, BCH & ETH
Zero Commissions
CFDs are complex instruments and come with a high risk of losing money rapidly due to leverage. 71% of retail investor accounts lose money when trading CFDs with this provider. You should consider whether you understand how CFDs work and whether you can afford to take the high risk of losing your money.

Key Features
Offer over 40 different cryptocurrencies
Guaranteed withdrawal within 48 hours
Free award winning education material
Contracts for difference ('CFDs') or Forex are a complex financial product, with speculative character, the trading of which involves significant risks of loss of capital. Trading CFDs/Forex, which is a marginal product, may result in the loss of your entire balance. Remember that leverage in CFDs can work both to your advantage and disadvantage.
Who created Tron?
The Tron network was established by controversial entrepreneur Justin Sun, a former employee of the Ripple (XRP) network, which is fast becoming a crypto-based alternative for cross-border transactions.
Sun was listed in Forbes' "China 30 Under 30 2017" list and has previous for launching digital projects, including the China-based social media platform, Peiwo, that permits online music streaming to millions of Chinese users.
What does TRX coin aim to achieve?
Put simply, Tron is attempting to build a platform to decentralise the entertainment industry. At the moment, the channels of distribution are owned by the Googles and the Apples of the world. Attention is a commodity and we pay for content with our clicks, views and likes. What Tron wants to do is build a ledger that cuts out the middleman and pays the creator directly for their attention, without any middleman.
The TRX Coin is a cryptoeconomic incentive for people all over the world to commit computing resources to the Tron network. A database will be stored on this decentralised network to hold and distribute entertainment content from all over the world. Using the TRX coin, users can buy a song and then be able to download it or, just as easily, add their own song to the peer-to-peer network for others to download.
This use case is what Tron is targeting, but it isn't all they have planned. With ambitions to implement smart contracts on their main net, similarly to the likes of Cardano (ADA) and Stellar Lumens, Tron wants to become a financial ecosystem that can issue its own tokens and track them on its network. This lets different companies, apps and assets distribute tokens which have value and consensus backed up against the Tron network.
Notable backers and supporters of Tron cryptocurrency
Tron attracted significant attention from the outset. The TRX coin ICO yielded more than $80 million, seeing its market cap briefly exceeding $16 billion. The efforts of serial entrepreneur Justin Sun have been recognised by partnerships with some major Chinese corporations operating in the blockchain sector, notably Bitmain and Qtum.
Tron has also secured relationships with the following digital entertainment platforms that have helped to drive the price of TRX coin upwards:
Gifto
A virtual gifting platform with a plan to decentralise content creation monetisation to consumers worldwide.
oBike
A bike-sharing and food delivery platform that is operational in 20 countries throughout Europe, Asia and Australia.
Peiwo
Launched by Tron founder, Justin Sun, Peiwo's mobile social media app has recently added support for TRX coin.
com
Game.com agreed a partnership with the Tron network to enhance its presence in the online gaming sector.
Why invest in Tron coin in the long or short term? How to buy TRX coin?
The long-term prospects of Tron's peer-to-peer network look encouraging, particularly if Justin Sun's claims that the Tron main net is 60 times faster than Ethereum's are true. This would allow Tron to overcome the scalability issues of ERC-20 tokens.
How are they going to achieve this? A stream headed by Lucian, a former Alibaba big data expert, and the Tron development team explained how Tron will use UTXO-based trading models – history transactions – that can be transparently tracked through the public ledger. UTXO boots concurrent processing capability and enhances network performance. It will create the concept of a transaction account that is consistent with real-world applications through abstraction based on UTXO technology.
UTXO stands for Unspent Transaction Output. Rather than processing every single block and distributing it to every node on the network, Tron's PoS-based TBFT consensus mechanism adjusts the account takers of a transaction according to the speed and delay of the block. They claim that they can do this consistently, and their maths checks out. This system is untested at scale, but it has been developed by an active open-source community and there is a test net that lots of developers have tried to fault.
The network will support ultra-low fees (10e-6 TRX per transfer) and provide a secure execution environment for smart contract byte code with the Tron virtual machine (TVM). This protects computers on the network from malicious behaviour and secures the network by limiting its connections and extension vulnerabilities.
If Tron eventually achieves what it says it is going to, it has the hype and the team to do great things in the crypto space. If that statement sounds a little innocuous to you, you're catching on to just how speculative Tron's value is.
It's best to consider buying TRX coin as a medium-risk crypto investment. In truth, the biggest factor Tron has in its favour is that it is backed by Justin Sun. The marketing-first approach and current market conditions are working together to build intrigue in the Tron network.
However, in the mass market, sentiment has been somewhat bearish. The market's disinterest left impatient investors critical of the Tron TRX coin's future. The market's reaction to the TRX main net will play a major role in deciding the long-term outcome of this coin. Tron has consistent developments lined up for the next seven to eight years, as part of its long-term roadmap.
Pros and Cons of Tron
Pros
√ Led by respected entrepreneur Justin Sun
√ Well-positioned to disrupt the digital entertainment industry
√ Driven to give creators more power and control over their content
√ Some experts believe Tron could yield the next generation of the internet
Cons
X Lack of content on the platform means it is struggling to appeal to mainstream users
X Uncensored content is illegal in some countries, rendering Tron unusable there
X May struggle to compete if the likes of Spotify and Apple up their next-generation content sharing game
Similar cryptocurrencies to Tron
Tron can't be compared to cryptocurrencies such as Bitcoin (BTC), Litecoin (LTC) and Bitcoin Cash (BCH) in terms of operating as a genuine method of payment for goods and services, but it does have parallels with altcoins offering smart contract functionality:
Cardano
Cardano appears to be Tron's biggest rival in terms of cryptocurrency that's designed to solve real-life problems. Both projects are led by founders that could be described as digital visionaries, with Charles Hoskinson also keen to create a fully open-source, decentralised blockchain platform.
Maidsafe
Maidsafe coin is another altcoin used to pay for resources on the Secure Access For Everyone (SAFE) network. The goal of Maidsafe is to decentralise the internet, allowing for low-cost, encrypted data storage exchange.
Ripple
There are similarities between TRX coin and Ripple coin (XRP) in that both are pre-mined altcoins and therefore do not need to be mined for use.
Exchanges and Brokers that offer TRX coin
There are dozens of cryptocurrency exchanges that now offer the sale of TRX coin both in exchange for fiat currencies such as the US dollar and cryptocurrencies such as Bitcoin, Ethereum and Ripple (XRP). Leading crypto exchanges such as Binance, Bitfinex and Bittrex are some of the most popular platforms for buying and selling Tron. This will be no surprise to many crypto experts given that Binance is Asia's biggest exchange in terms of trading volume and that Asia is the birthplace of the Tron network.
Despite previously being one of the top ten cryptocurrencies in terms of market cap, brokerage platforms like eToro do not yet offer their clients a chance to trade the price of TRX. Nor is Tron available to buy and sell on mainstream exchanges like Coinbase, where only four well-established cryptos can be bought and sold.
TRX coin price overview
The price of Tron coin spiked considerably in May 2018 after the announcement of Tron's acquisition of BitTorrent. It touched almost $0.10 in value before falling and solidifying in recent months.
Its value is considered somewhat stable in early 2019, with rumours of a collaborative partnership with blockchain-based middleware ChainLink supporting market prices.
Is it possible to mine TRX coin?
Unlike other cryptocurrencies, Tron cannot be mined. TRX is a pre-mined digital currency, making it fundamentally different to the likes of Bitcoin and Ethereum. Given that all of the TRX tokens are already mined, these can already be traded freely on the open market, without the need for block producers or miners to create new blocks.
Best wallets to use for Tron cryptocurrency
Originally, TRX could be stored with most Ethereum wallets as it used to be ERC-20 compliant. Since its main net launch, Tron is now supporting its own dedicated wallets for Android, iOS, Windows, Mac and Chrome users. However, some third-party cryptocurrency wallets such as Cobo and Bitpie have recently offered in-built support for Tron, in official collaboration with the Tron team.
What is the future of Tron?
The launch of Tron's main net was largely deemed a success. Reports of a possible partnership with blockchain-based middleware ChainLink could be transformational for the Tron network. It would enable Tron's smart contracts – e.g. real-time data fees or verifiable APIs – to remain decentralised without any downtime or a single point of failure, greatly improving its efficiency and integrity overnight. It's very much a case of watch this space.
Tron vs Bitcoin
Towards the end of 2018,  the price of Bitcoin has almost halved in six months. In the same period, TRX coin has steadied and improved its value. While Bitcoin seems somewhat paralysed in the middle of its range, Tron has plenty of positive trading signals, most notably its apparent partnership with ChainLink, which could see the coin's value rise by 2.5% overnight.
If you want to know more about the long-term future of Bitcoin, be sure to sign up for our exclusive Bitcoin Handbook and stay tuned to our regularly-updated crypto news section for breaking Tron coin news and stories on Bitcoin and all the leading altcoins in the space.
Tron FAQ's
What is Tron Power?

Users on the Tron network can earn Tron Power by storing their TRX tokens in their Tron wallet for a lengthy period. The longer they store their TRX tokens, the greater the amount of Tron Power received. Owners of Tron Power will receive improved privileges on the network, including voting rights.

Is TRX coin an ERC-20 token?

Not anymore. It is true that Tron coin used to be an ERC-20 token on the Ethereum network. However, the token's recent migration to Tron's own blockchain means this is no longer the case.

What is the total supply of TRX tokens?

How many transactions per second can be processed on the Tron network?

What is Tron's overall architecture?

Tron utilises a three-layer architecture: a storage layer, a core layer and an application layer. The latter layer is built to house dApps and Tron wallets for storing TRX coin.