How To Buy Verge | Ultimate Guide To Buy XVG
Verge (XVG)
...
Verge (XVG) is a decentralised open-source cryptocurrency that offers various levels of private transactions. Verge disguises the IP addresses of users by using the onion browser Tor, and disguises its transactions in order to make it extremely difficult to determine the geolocation of its users. This makes Verge a popular choice with those cryptocurrency followers who value privacy.
Verge has a maximum supply capped at 16.5 billion tokens, and is based on a Proof of Work mining principle. In this article, we're going to assess all of the buying/trading options related to this token.
5 Steps to Buy Verge with eToro Now
Buying any cryptocurrency with eToro is easy, simply follow the steps below:
Sign up for free with eToro, entering your details in the required fields.

Fill out the questionnaire, this is both educational for you and eToro.

Click 'Deposit', you'll then be asked how you want to fund your account.

Choose your required payment method, follow the simple steps to link your payment.

Enter the amount you want to deposit and you're good to go!
Our Recommended Platform to Buy Verge
There are many platforms available to trade Verge, with the main option for investors being a choice between brokerages and exchanges. Verge brokers are intermediaries who make trades on behalf of investors, while exchanges operate in a similar fashion to online shopping sites. If you already know about Verge and wish to learn about the platforms where you can buy/trade the token, we've listed below some of the top brokerages and exchanges for Verge.
Min. Deposit
$50
Exclusive promotion
Accepts customers from the USA
Offers 15 crypto coins to buy&sell including BTC, LTC, ETC, NEO and more
Trade on the world's leading social trading and investing platform
Description:
eToro offers a wide range of cryptos, such as Bitcoin, XRP and others, alongside crypto/fiat and crypto/crypto pairs. eToro users can connect with, learn from, and copy or get copied by other users.
Payment Methods
Bank Transfer, Wire Transfer
Full regulations list:
CySEC, FCA
Where to Buy Verge in 2021
There are a wide variety of options available for buying Verge, and it is, therefore, important to prepare yourself before entering into trading activity. The two primary strategies are to purchase the token and trade on the market, which are essentially completely contrasting approaches.
Purchasing Verge means that you take ownership of a token, much in the manner of buying any item. The difference here is that the intention is to hold Verge for a period of time, in anticipation of the crypto coin increasing in value.
Conversely, trading cryptocurrency involves a number of short-term decisions, as investors attempt to benefit from relatively trivial price movements in the token. This is a more technical approach to achieving profit from Verge, but one that is also more flexible.
Trading Verge can be seen as a short term approach, and one that sees many investors opt to use CFD contracts. These are particularly useful for trading, as they enable increased leverage, meaning that investors can trade with money that they don't actually possess.
Nonetheless, this is a complex process, as is any form of cryptocurrency trading, and it is, therefore, vital to familiarise yourself with the market before beginning. Cold storage wallets, other online security issues related to cryptocurrency, and compatibility are all areas that you should investigate diligently.
Min. Deposit
$50
Exclusive promotion
Accepts customers from the USA
Offers 15 crypto coins to buy&sell including BTC, LTC, ETC, NEO and more
Trade on the world's leading social trading and investing platform
Description:
eToro offers a wide range of cryptos, such as Bitcoin, XRP and others, alongside crypto/fiat and crypto/crypto pairs. eToro users can connect with, learn from, and copy or get copied by other users.
Payment Methods
Bank Transfer, Wire Transfer
Full regulations list:
CySEC, FCA
Min. Deposit
$20
Exclusive promotion
Margin Trading with full legal compliance
Description:
Cex.io offers exchange of fiat currency for Bitcoin Ethereum, Tether, and 23 other cryptocurrencies, as well as Bitcoin/Ethereum trading against the USD.
Payment Methods
Credit Card, Cryptocurrencies, Debit Card, Wire Transfer, skrill
Min. Deposit
$10
Exclusive promotion
The broker offers access to a trusted MetaTrader trading system
Pricing is ensured to be completely transparent, also providing accuracy and speed
Trade a Wide Variety of Assets with Leverage up to 1:500
Description:
LonghornFX is a true ECN STP broker dedicated to delivering a superior trading experience to traders no matter their level of experience. Their services are based on transparency, innovation and efficiency, ensuring an unparalleled trading experience for all.
Payment Methods
Bitcoin, Credit Card, Debit Card, Visa
LonghornFX offers high-leverage trading on a wide variety of assets. Trading with leverage carries a degree of risk which may result in losing more than your investments. Clients should practise risk management to protect themselves from losing more than they can afford when trading with leverage.
How to Buy Verge with a Broker
Purchasing Verge with a cryptocurrency broker can be an excellent option for those entering the cryptocurrency space for the first time. Brokers assist investors with the whole process, essentially by executing trades on their behalf. This lessens the need for investors to understand the market, and its related processes. However, although brokers are typically extremely well-qualified, it's still important to research the market carefully. Both fees and security can have a massive impact on which broker is appropriate for your needs, so this should definitely be taken into consideration. Regulation is another important area, as this fundamentally changes the way that cryptocurrency operates. It's essential to ensure that any broker you choose is fully acquainted with all of the latest legislation.
1. Register with the Broker
Before a broker can begin the trading process, you first need to register with the brokerage. This involves signing up with an online brokerage platform, which isn't a particularly difficult process. Registration simply requires you to provide a few personal details, before confirming your identity via government documentation and proof of address.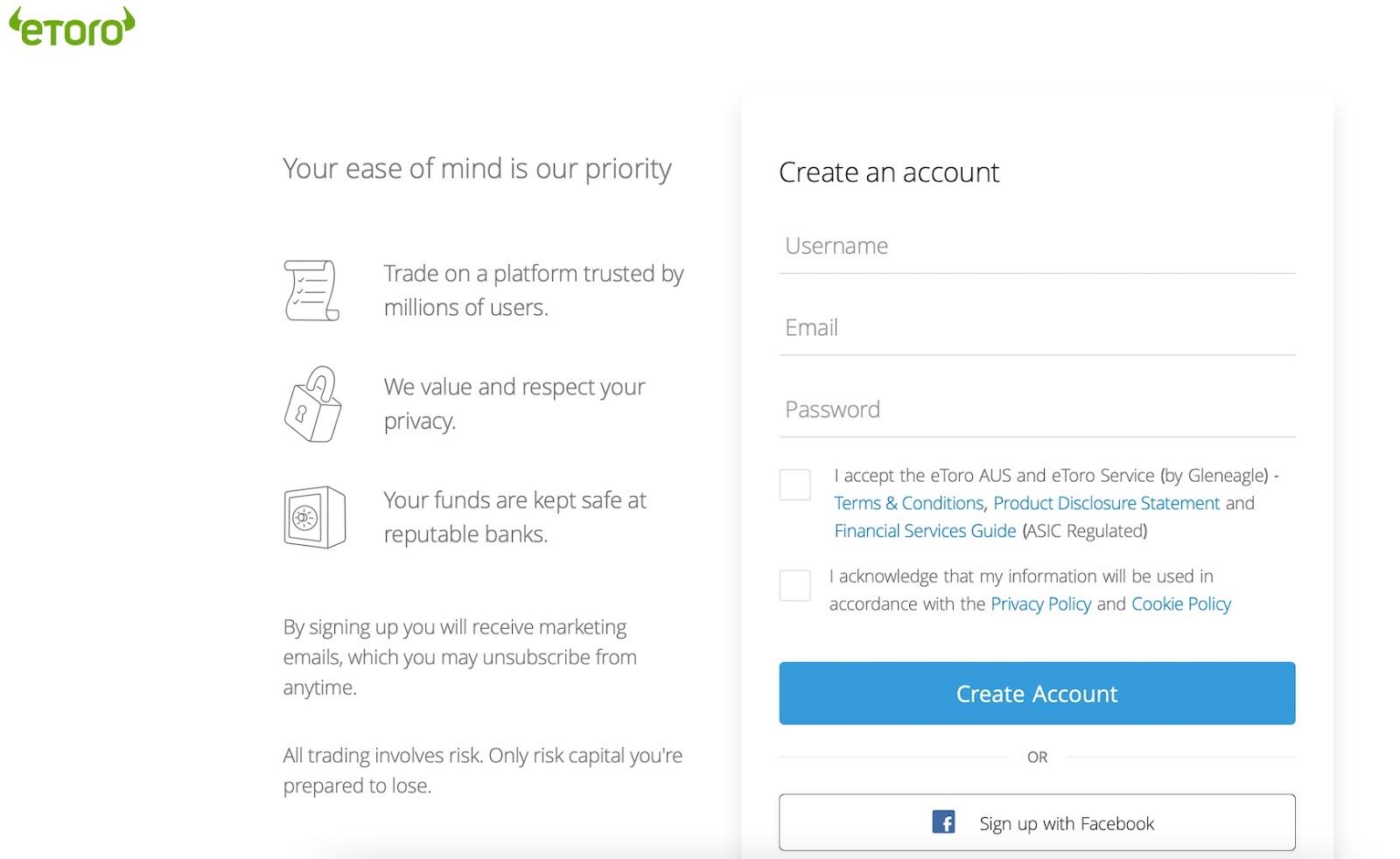 The registration process can also differ depending on the platform that you have chosen. For example, Plus500 is particularly compatible with social media platforms, while eToro purely uses a more traditional account name and password system.
2. Verify your Identity (KYC Process)
The 'Know Your Customer' (KYC) verification procedures have become popular in the crypto space in recent years. KYC testing has been a part of the financial industry for quite some time, and is now lending a form of credibility to the cryptocurrency space as well.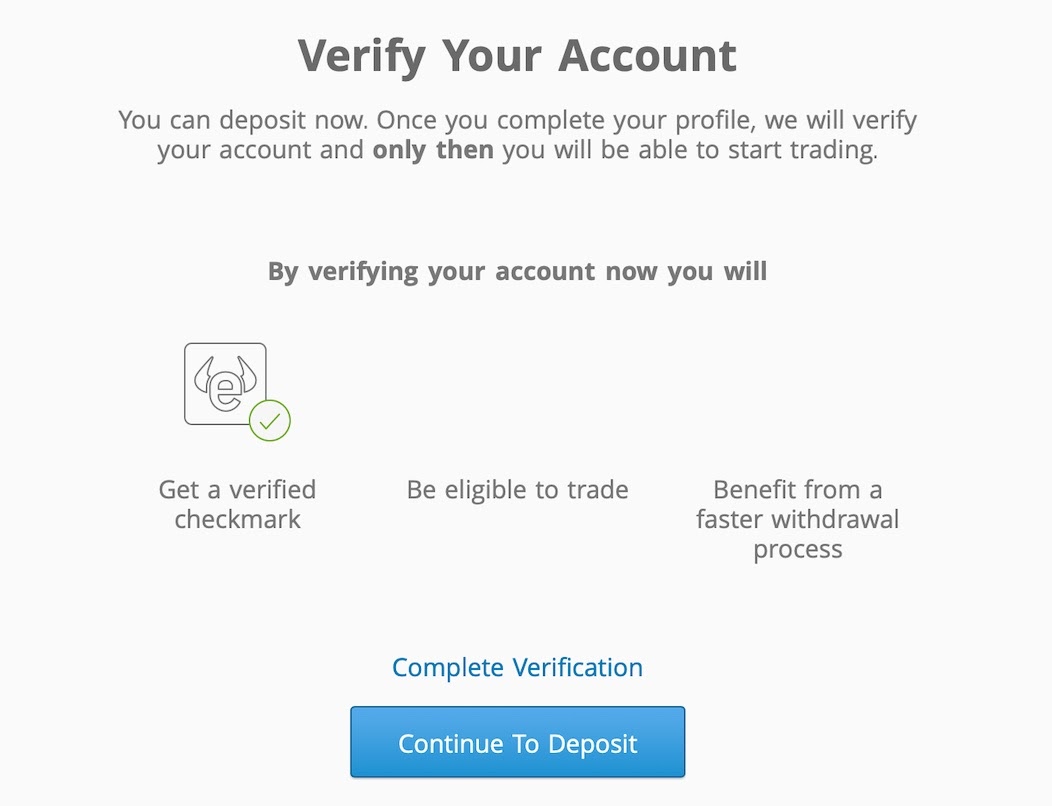 KYC ensures that exchanges and brokerages can confirm the identity of customers more diligently, which can only be a positive thing for the industry. It won't necessarily affect investors hugely, but it just provides extra peace of mind that cryptocurrency providers are taking identity and security seriously.
3. Deposit Funds with your Preferred Payment Method
The next important step in trading Verge is depositing funds on the website. Before beginning this process, you should check with the vendor that you have chosen that it supports your preferred method of payment. This is highly likely, but not necessarily inevitable.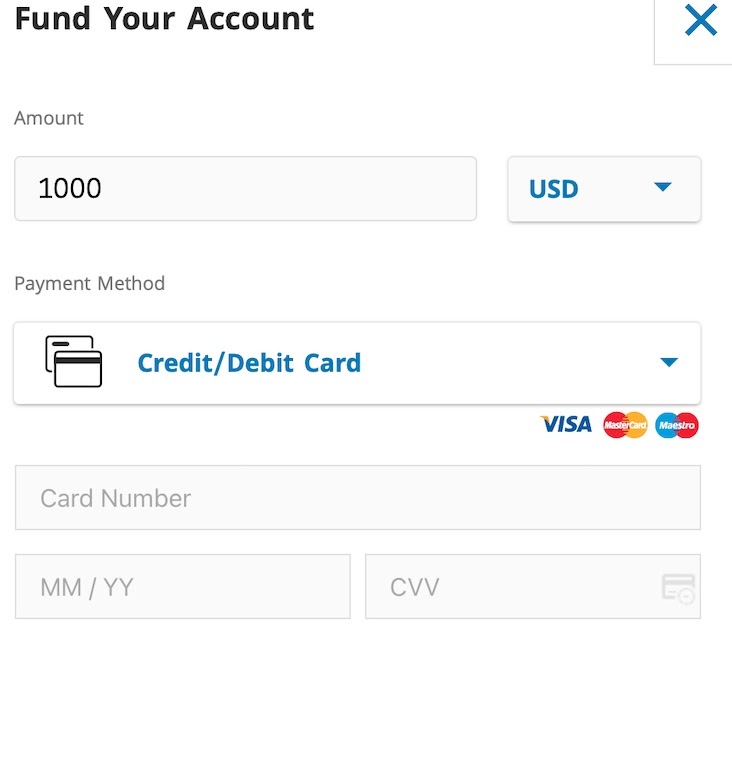 Speed and fees are also important, as these will directly impact the trading process. You should also ensure that you have an adequate firewall and antivirus protection before you deposit your money, as this will obviously have a big impact on the overall procedure.
Most exchanges and brokers will have intuitive online funding mechanisms, which makes the whole process fairly painless, but it is certainly worthwhile to check with the developer and customer services to ensure that everything is proceeding as intended.
4. Open a Position to Long/Short Verge
Opening a long or short position on Verge essentially involves completely contrasting approaches. Going long on XVG means that you believe it will increase in value in the foreseeable future. Conversely, anyone choosing to take a short position on Verge is asserting that it will decline in value sooner rather than later.
If you indeed choose to go short on Verge, and it increases in value, you will lose money. And the same applies to the opposite situation when taking a long position. Those that have invested in a long position are essentially demonstrating their faith in a particular cryptocurrency platform and their belief that it will increase in value over a period of time.
CFD contracts are also relevant here, as they enable more leverage for those investors entering into a short position. Purchasing Verge can instead be considered a more advisable approach for beginners to the cryptocurrency space.
Other possibilities are also important, with stop loss, market and limit orders used to transmit instructions to brokers. These enable you to convey the fact that you wish for a certain activity to take place when the market turns in a particular direction.
5. Close your Position
Closing your position in a cryptocurrency is obviously a major part of the trading process, and this can be achieved automatically by issuing a stop-loss order. This will then instruct your broker to cease trading, at a time that you consider to be advantageous. Another scenario in which you would issue a stop-loss order would be when you have lost money in the market, and believe that trends have turned decisively against your position.
How to Buy Verge with an Exchange
Buying Verge with a cryptocurrency exchange is similar to buying goods with an online supermarket or retailer. It can be considered an intuitive process, as developers of these sites have invested a huge amount of resources and energy in ensuring that they are user-friendly. Nonetheless, before you enter into the process of trading Verge, you should definitely ensure that you choose the appropriate exchange for your particular needs. Again, fees and security are important here, but issues such as regulation and encryption can also be vital.
1. Set up a Verge Wallet
Setting up a Verge wallet is definitely a good idea if anyone is intending to trade cryptocurrencies in a serious way. The first thing to understand with cryptocurrency wallets is that there are several different types available, but the most fundamental choice is between a hardware and software solution.
Software wallets definitely appeal to the more casual investor, as they can be accessed via a variety of different methods. They are particularly popular with traders who use mobile platforms on a regular basis. This makes them flexible and easily accessible. Nonetheless, hardware wallets, which often utilise a technology known as cold storage, are generally considered to be more secure, being based on private keys and separate hardware devices.
2. Choose and Join an Exchange that sells Verge
There are a variety of crypto exchanges available on the Internet, including the following:
When seeking an exchange, you will tend to encounter a few differences between the various platforms. The fees charged by platforms are likely to be somewhat different, while an obvious cosmetic alteration will be with user interfaces. There can also be differing security provisions across the sites, while exchanges also accept different currencies and payment methods as a rule.
Registration and licensing is also significantly different, which is why it is important to investigate and research exchanges before you begin your investment journey.
3. Choose Your Payment Methods to Buy Verge
There are a variety of payment methods available to purchase Verge, and these can differ in several important factors.
Debit cards - This is one of the most affordable ways to purchase Verge, although the security provisions included within debit cards are not equal to those inherent with credit cards.
Credit cards - Credit cards are fast and secure, and therefore hugely popular. However, they do tend to attract fees as part of the purchasing process.
PayPal - PayPal has become a vastly popular digital payment system, but is not without its drawbacks. Delays can be problematical with PayPal, while there have also been criticisms of the vendor failing to refund users in certain circumstances.
Bitcoin - It is also often possible to purchase Verge via the market-leading cryptocurrency, but bear in mind that this is less flexible than other payment methods.
4. Place an Order to Buy XVG
The first step when placing an order to purchase Verge is to register for a relevant cryptocurrency exchange or brokerage. Confirming your identity will then be required by the platform, before you register your chosen payment method.
Once this has been achieved, you can deposit money on the site and begin the investment process, identifying the investment in which you are interested. Finally, you can then purchase the coin, and inform your broker of your trading strategy, if you have hired a brokerage platform.
5. Safely Storing Your Verge in a Wallet
Storing Verge in a wallet solution is not a difficult process, but you still need to be abreast of all the related issues. Hardware wallets require you to store a private key securely, and this should always be encrypted. If you lose your key, you will find it extremely difficult to access your investment, and if it is stolen then your tokens can also be stolen. So this is something to be extremely careful with.
Should you Buy or Trade Verge?
Buying or trading Verge is dependent on your aims as an investor. If you're looking to purchase Verge, opting for a broker is particularly advantageous for beginners. On the other hand, purchasing tokens and holding them for a period of time doesn't really require much market knowledge, and maybe the best choice for those investors entering into the cryptocurrency space for the first time.
Nonetheless, a major advantage of trading Verge is that there are many more options available. In particular, by trading the cryptocurrency, it's possible to profit in both bull and bear markets.
What's the Difference Between a Verge Exchange and a Broker?
Verge exchanges make it easy for investors to execute their own trades, and thus offer lots of flexibility to the cryptocurrency process. For long term investors who wish to buy and hodl XVG, exchanges are the best option. Conversely, brokers execute trades on behalf of investors and thus can be particularly welcome for those taking their first steps in cryptocurrency. Some brokers also allow automated trading with the help of robots which is a useful option for people who cannot monitor the markets continuously.
But there are other differences as well. Brokers make it possible to speculate on the price of Verge via derivative contracts, most notably CFDs (contracts for difference) and futures. These make it possible to gain exposure to the price discovery of the coin, without actually having to own and take custody of the material. This can be a very attractive option, as it does not require the use of wallets and also offers convenience, particularly to those wanting to trade over shorter time frames.
Verge: Long Vs Short Term Investment
Long-term investments in Verge are focused on the coin achieving price discovery over a significant period of time. Conversely, any short-term investment in XVG is more readily associated with trading, in which a vast number of trades can be conducted in an extremely short period of time. Short term trading with leverage can amplify the potential for profits but the losses are also greater here.
Any long-term approach to Verge is based on market fundamentals, and so can be considered more solid. Short-term trading is riskier and more volatile, but the rewards can be greater and more instantaneous. Short-term investment is also associated with increased leveraging and advanced trading mechanisms, which offer flexibility and potentially increase profits to advanced investors.
3 Tips to Buy Verge
In this section, we will provide you with three crucial tips for purchasing Verge.
1. Choose the Right Time and Do Your Own Research on Verge
Selecting the appropriate time to purchase Verge is essential, as the performance of the token will vary massively in bull and bear markets. Other issues can also impact on the performance of the altcoin, so it is, therefore, important to diligently research all market issues. That should be conducted on an ongoing basis, as the picture related to a particular cryptocurrency is constantly evolving.
2, Compare Costs to Buy Verge
Different platforms set varying fees for buying Verge, and it is, therefore, essential to compare costs if you want your trading to be as cost-effective as possible. This will vary significantly from one platform to another, meaning that using a certain exchange can be notably more expensive. This should make a difference in a long-term strategy, but those intending to trade Verge should be particularly aware of this.
3. Safety and Security when Buying Verge
Safety and security are always of critical importance with any cryptocurrency, and this also applies to Verge. Ensuring that you have selected a platform that prioritises safety and encryption is vitally important. You should also consider the availability of features such as customising user profiles and cold storage for tokens. The standard of encryption is another critical issue, and overall you should be aware of security issues at all times.
What is the Best Payment Method for Buying Verge
Buy Verge with Cash: There will hardly ever be any transactions for Verge with cash, as the token is almost entirely based online. However, it is not inconceivable that you may encounter a trader that is willing to enter into such a transaction.
Buy Verge with Credit Card: This is the most popular method for purchasing Verge, due to the security of credit card platforms. However, a downside of purchasing Verge with a credit card is that it tends to attract fees.
Buy Verge with Bank Transfer: Bank transfers are widely available, and this is always a valid way to purchase this cryptocurrency. However, there can be delays associated with bank transfers, which mean that it is not ideal for those wishing to acquire their Verge tokens rapidly.
Buy Verge with Bitcoin: Bitcoin can often be used to purchase Verge, and definitely merits consideration, although it is certainly not the most flexible option available.
Buy Verge with PayPal: Finally, the digital payment system PayPal is another way that many investors choose to purchase Verge. PayPal is slowly adding support for crypto but currently is not available in many countries and can be associated with delays and some logistical issues.
Other Ways to Buy Verge
There are other possible methods available to purchase Verge, with P2P exchanges being one of the most obvious. However, this is always dependent on the availability of the token. It is not a recommended method because meeting strangers and buying crypto in cash can expose you to the risk of fraud. Some P2P exchanges provide an escrow option where the funds are held unless the delivery of tokens is made by the seller. This option is better and safer. Another particularly desirable way to acquire Verge is to mine the token from scratch, taking hold of the coin from its source. This is obviously the most affordable and is really at the heart of cryptocurrency as a platform.
In summary, Verge is a cryptocurrency with huge promise for the future, and one that has already established itself as a highly valid token. It certainly represents an excellent investment at current prices, and many market observers believe that it will exceed these by some distance in the years to come.
Frequently Asked Questions
Verge was created in 2014 under the name DogeCoinDark. In 2016, it was rebranded to Verge, and has retained this name ever since.

Depending on the load of the network, this figure will be somewhere between 5 and 10 seconds.

The developers state that Verge is capable of 100 transactions per second. With the forthcoming RSK technology implemented that number is projected to reach 2000 transactions per second in the foreseeable future.

All of the development work related to Verge is funded by the developers and community donations. The developers of the project are also exploring other methods to fund development, including opening an official Verge Merchandise Store and developing a Multi-Algorithm Mining Pool.

The developers of Verge assert that a blockchain should be public for currencies, mainly to protect the users of the currency. With a public blockchain, you are able to see coin distribution and how many people are using the currency, which is useful information for those participating in the Verge community.
Alternative Cryptocurrencies