How to Buy Waltonchain (WTC)
Waltoncoin was one of the big cryptocurrency winners of 2017. With a brilliant concept, a foot in the door of a booming industry paradigm shift, and a team to create the necessary technology, Walton was able to sustain incredible returns for investors, as the Waltoncoin investment community carried the coin from a low of less than $1 to a high of over $42, all in just a few months.
Buy Waltonchain
4 Quick Steps to Buy on Binance
Click register and fill out the relevant fields.

Set up 2FA on your account.

Fund your account, either with credit card or crypto.

Start trading on binance with either the basic or advanced exchange.
Get Started Now
Where to Buy Waltonchain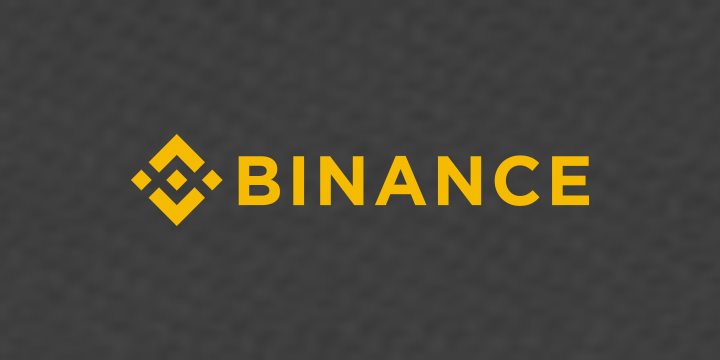 Key Features
Huge range of cryptocurrencies
Highly liquid
2 Factor Authentication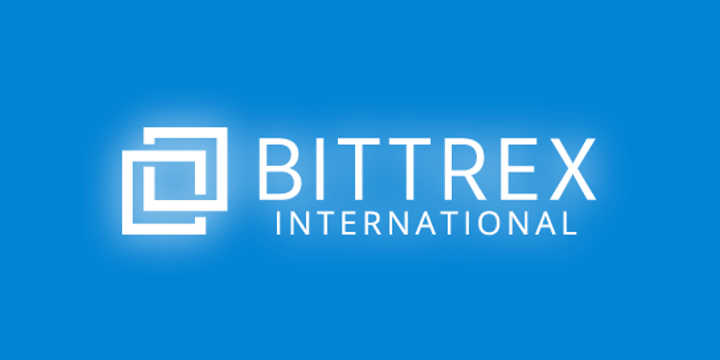 Key Features
One of the largest cryptocurrency exchanges.
High volume across all pairs
Perfect for large and small buyers/sellers
Where to Buy Other Coins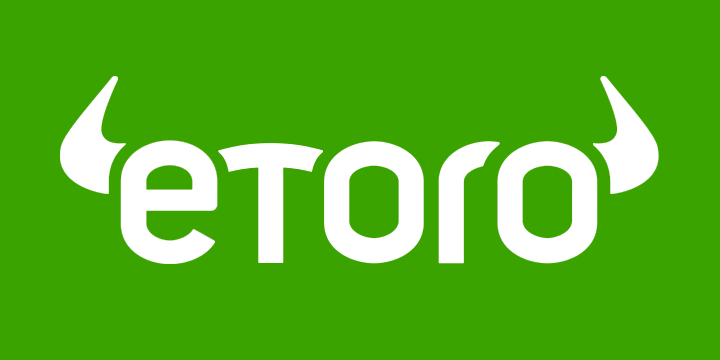 Key Features
Award-winning Cryptocurrency trading platform
11 payment methods, including PayPal
FCA & Cysec regulated.
eToro is a multi-asset platform which offers CFD and non CFD products. 75% of retail investor accounts lose money when trading CFDs with this provider. You should consider whether you can afford to take the high risk of losing your money.
Buy with Binance
Binance is one of the largest cryptocurrency exchanges on the planet. It grew quickly after its launch in 2017 and now even has it's own token, Binance Coin. It is one of the best places to buy and trade some of the more obscure altcoins, they have a huge range that is always changing with new coins being added and old ones being removed. For security reasons, we would always prefer to buy using a CFD provider like eToro.
Step 1: Registration
To get started you need to go to the homepage and click 'Register'. You'll be taken to a sign up page where you need to fill out the fields; email and password. You'll be sent a verification email, click the link to activate your account. It's also advised to set up 2FA.
Step 2: Deposit
Binance now allows you to buy bitcoin with credit card, a relatively new feature. Other coins available by credit card are Ripple, Ethereum, Litecoin and Bitcoin Cash. Once you've bought one of these you can then exchange for any other coin on the platform
Step 3: Buy Your Coins
Depending on your experience level you have the choice of the basic or advanced exchange. If you're unfamiliar with the Binance platform then we'd recommend using the basic version. click on Bitcoin and then fill out the ticket to make the exchange.
What is Waltonchain?
Waltoncoin is the token used in the Waltonchain blockchain protocol. Waltonchain is one of several cryptocurrency projects trying to revolutionize the supply chain industry. And while
"supply chain" might be a signal for some people to break for a nap, the ramifications of Waltonchain's proposed innovations would change industries that you use every
day.
There's no room to discuss every possible use case for Waltonchain in this short Waltonchain review. We'll choose a couple of examples which will, hopefully, ignite your imagination and interest in Waltoncoin.
Waltonchain and RFID Tags
First things first, Waltonchain wants to use RFID tags to give the world tons of important data that's impossible to track now. But what is an RFID tag? "RFID" stands for "Radio Frequency Identification Tag". It's a tiny little device, with a tiny little antenna, which can be built into products like shirts, food shipping containers, or clothes hangers.
Let's go with clothes hangers for this example. Imagine that every clothes hanger in a clothing store was equipped with RFID tags. Each time a customer took a piece of clothing off the rack, this act would be recorded by the tag. If all of these behaviors were recorded, a company might understand for the first time just how people react to specific items during shopping.
In retail business, this activity is called "grab rate", but it's notoriously tricky to track. Businesses also want to know about which items people try on, which ones they ultimately buy or leave behind, and how often the clothes get worn once they're at home with the customer. In the long run this could help businesses create personalized clothes for the customer, and much more.
Imagine again that a customer tries on several items in the store changing room, but then leaves them all behind. If the store knew what items the customer tried out, they would be able to offer a sale in a text the following day, on the exact item tried on. The store could also easily find out when ad item was stolen, or when a fake item was brought it for a "return". There are even more possibilities.
RFIDs will be incorporated into retail items, the industry seems sure of that. This will help us understand better the origin and nutrition of our food, keep us from buying fake tech items of eBay, and pay for a pile of goods without having each one individually scanned. Walton is on the cutting edge of bringing RFID tags into this kind of work in the business and consumer world.
How Does Waltonchain Plan to Accomplish This?
We could talk all day about the potential and many use cases of RFIDs, and you've got the 70-page Waltonchain whitepaper to enjoy if that's the sort of read you're looking for. For now, though, let's talk about how Waltonchain is setting out to accomplish this complex vision, in an industry that covers every corner of the globe.
One of the most important ways is that Waltonchain is building their own RFID tags. Normally, a conventional RFID might cost around 15 cents. While that might not seem like a lot of many, it is for businesses, which would have to add that cost to each one of their products, this reducing that cost from profits. In an age of narrow margins this won't fly.
But Walton's RFID tags cost only 5 cents to make. This 66% reduction in overhead cost is a tremendous improvement, and the kind of numbers that'll be necessary if Waltonchain is truly to institute a new paradigm. Waltonchain is also introducing partnerships, national and international businesses, with whom it is debuting this tech.
Finally, Waltonchain's team is made up not just of young technologists, but of old hands in the supply chain and shipping industries. Together, this team is crafting solutions that will work in the industry as it is today, while leading it into the future.
Where is Waltoncoin Based?
Waltoncoin is based in China. While China has been at the center of a great deal of FUD (Fear, Uncertainty, Doubt/Despar) in the cryptosphere, the world power has yet to actually ban cryptocurrencies. Despite all the fear in the industry, many analysts think that China is unlikely to do so in the future. There's too much at stake in this burgeoning technology.
Waltonchain is one of the handful of Chinese cryptocurrency projects that survived the sudden regulations instituted by China over the course of last year. Projects that were deemed suitable and compliant were essentially given a chance to survive and thrive by the Chinese government. Waltonchain is one of those projects, and Waltoncoin is its currency.
The Importance of Doing Your Own Research
Before we jump into how to buy Waltonchain coin, we want to emphasize the importance of doing your own research. Spend some time on the Waltonchain Reddit community, and take some time to look through the whitepaper. Waltonchain is one of the best projects in crypto, but it's also one of the most complex. We can only include so much information in a short guide like this, so do your due diligence so you can appreciate the full extent of what you're buying.
That said, let's talk about how to buy Waltoncoin at this low Walton coin price.
How to Buy Waltoncoin WTC
Now that we've got you revved up about Waltonchain (that's the project, Waltoncoin is the coin), you may want to buy some of your own. If you're a regular reader of our guides, you can probably do this part in your sleep. But if you're new, fear not, we'll give you everything you need to know.
First, you'll have to start out with some Bitcoin. Coinbase is one of the best places to get it, but you can also try Coinmama, Cex.io, or Changelly. When your Bitcoins have arrived, you'll be ready to move on to the next step.
Start by making an account with MyEtherWallet. Go to MyEtherWallet.com, create an account, and take note of the private keys they list as these will revive your account if there's ever a problem. You should see a screen like the one below when your account is ready.
Now it's time to add Walton coin to MyEtherWallet.
Here are the directions, straight from the Waltonchain team itself:
 Unlock your MEW
Click on Send Ether & Tokens
Click on add custom token on the right hand side
Fill out details as per WTC details https://ethplorer.io/address/0xb7cb1c96db6b22b0d3d9536e0108d062bd488f74
Contract: 0xb7cb1c96db6b22b0d3d9536e0108d062bd488f74
Symbol: WTC
Decimals: 18
Send WTC from Binance to your Ethereum address
Using the Binance Market to Buy Walton Coin
The Binance market will be pretty easy to use for anyone who has bought cryptocurrencies in the past, but if you're new, it can be a little confusing. Here's how it works. First log into your new Binance account. We'll have to send Bitcoin to your Binance account first, so let's start here.
Click on "Funds" and "Balances". This will take you to the screen above, where all of the different Binance wallets appear. Click on "deposit" for the Bitcoin wallet.
This will take you to the screen above. Here you'll see your Binance Bitcoin Wallet address. Copy the address and head to the exchange where your Bitcoin is currently held. Use your Binance Bitcoin wallet address to send your Bitcoin to Binance.
Now that your Bitcoin has arrived in your Binance wallet, it's time to trade the for Walton coin. Go to "Exchanges" and "Basic" and it will take you to the screen you see below.
This is the basic Binance exchange. On the right, you'll see all of the coins that can be traded for Bitcoin, Ethereum, Litecoin, and Tether. Make sure the "BTC" is selected and type in "WTC" for Walton coin. Click the resulting Bitcoin/Walton currency pair and look at the bottom of the screen with the green button.
Here you'll see all of the Bitcoin currently stored in your Bitcoin wallet, as well as the current price of Walton coin. Type in the amount of Bitcoin you wish to spend, and click "Buy WTC".
If you wish to buy at a lower price, change the price that's filled in for you. Complete the rest of the order the same way and wait/hope that the price goes lower than its current point.
Buy Waltoncoin at Binance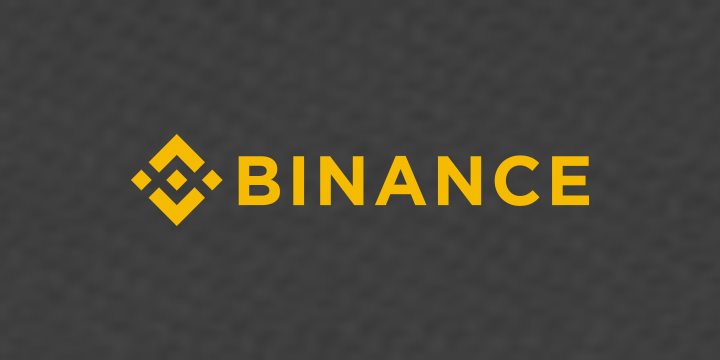 Key Features
Huge range of cryptocurrencies
Highly liquid
2 Factor Authentication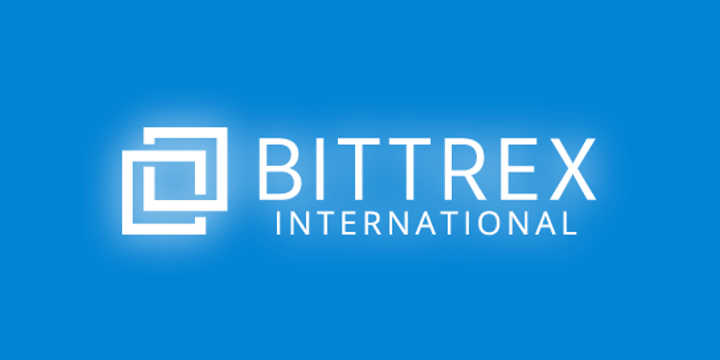 Key Features
One of the largest cryptocurrency exchanges.
High volume across all pairs
Perfect for large and small buyers/sellers
Moving Your Walton Coin to Binance…Or Not
As you've already seen in this guide, it's possible to add Walton WTC to MyEtherWallet, but it's a job that's perhaps too much of a challenge for a beginning crypto user. If you want to keep your Walton on Binance, you can and it'll probably be fine. If not, and you've managed to set up Walton on MyEtherWallet, simply go back to "Balances" and prepare to withdraw.
Click on the Walton coin wallet on "Withdraw". This will take you to the screen you see above. Copy your address from your MyEtherWallet and paste it into the "WTC Withdrawal Address" line. Select the amount, click "Submit", and wait a few minutes for your Walton to arrive in your MyEtherWallet address. Good job, you're done!
Final Thoughts on Walton Coin
Congratulations on buying your first Walton coin. We think you'll be very happy with your investment returns in the coming months and (perhaps) years. Waltonchain stands to change the way supply chains work, with ramifications for almost every industry that uses physical goods. Now that you're an investor, you'll probably be paying close attention to Waltoncoin developments, and so shall we!