How to Buy Wanchain
Ever since the Wanchain ICO ended a few months back, talk has been flooding the crypto space about what this coin is and why it could change the future. Wanchain coin is the token of the Wanchain network, which will allow interoperability between most blockchains. This means you could conceivably buy from a company that only accepts Ethereum, even if all you have is Wanchain coin.
In this scenario, your Wanchain coin would be locked up by a smart contract in the Wanchain protocol. Once locked up, an equivalent amount of Ethereum would be released and delivered to your seller. This is a very basic example. Much more complex examples of interoperability will also be made possible through complex relationships between blockchains, at which Wanchain is the center.
Wanchain coin will be the universal token of financial trade and exchange, if the project is successful. The Wanchain ICO was one of the most successful in ICO history, but people who have searched for a Wanchain price since may be a little confused. So what's going on with Wanchain coin right now?
Read more
Buy Wanchain
4 Quick Steps to Buy on Binance
Click register and fill out the relevant fields.

Set up 2FA on your account.

Fund your account, either with credit card or crypto.

Start trading on binance with either the basic or advanced exchange.
Get Started Now
Where to Buy Wanchain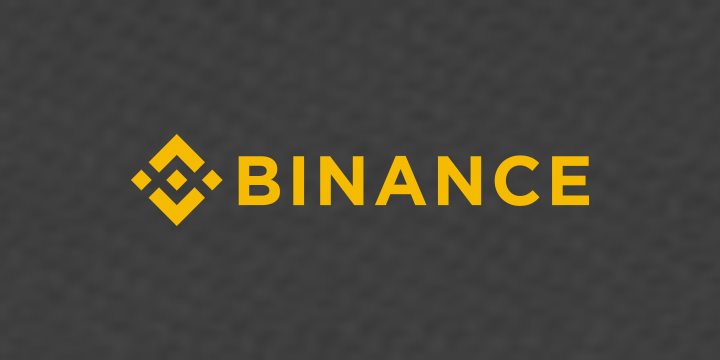 Key Features
Huge range of cryptocurrencies
Highly liquid
2 Factor Authentication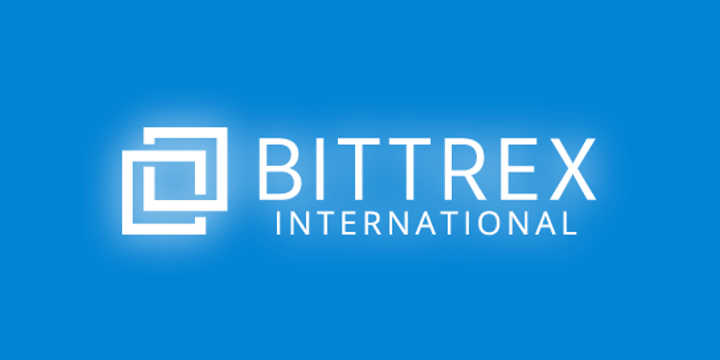 Key Features
One of the largest cryptocurrency exchanges.
High volume across all pairs
Perfect for large and small buyers/sellers
Where to Buy Other Coins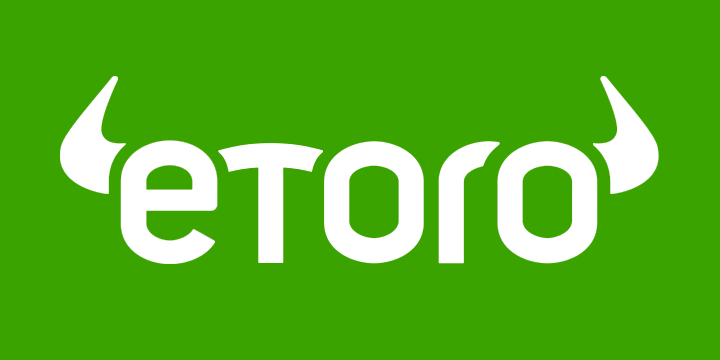 Key Features
Award-winning Cryptocurrency trading platform
11 payment methods, including PayPal
FCA & Cysec regulated.
eToro is a multi-asset platform which offers CFD and non CFD products. 75% of retail investor accounts lose money when trading CFDs with this provider. You should consider whether you can afford to take the high risk of losing your money.
Buy with Binance
Binance is one of the largest cryptocurrency exchanges on the planet. It grew quickly after its launch in 2017 and now even has it's own token, Binance Coin. It is one of the best places to buy and trade some of the more obscure altcoins, they have a huge range that is always changing with new coins being added and old ones being removed. For security reasons, we would always prefer to buy using a CFD provider like eToro.
Step 1: Registration
To get started you need to go to the homepage and click 'Register'. You'll be taken to a sign up page where you need to fill out the fields; email and password. You'll be sent a verification email, click the link to activate your account. It's also advised to set up 2FA.
Step 2: Deposit
Binance now allows you to buy bitcoin with credit card, a relatively new feature. Other coins available by credit card are Ripple, Ethereum, Litecoin and Bitcoin Cash. Once you've bought one of these you can then exchange for any other coin on the platform
Step 3: Buy Your Coins
Depending on your experience level you have the choice of the basic or advanced exchange. If you're unfamiliar with the Binance platform then we'd recommend using the basic version. click on Bitcoin and then fill out the ticket to make the exchange.
Wanchain Coin Isn't Officially For Sale
Even though the Wanchain ICO ended months ago, Wanchain coin has never been added to an exchange for trading. "Wanchain Binance" is a very popular search term, because people expect to be able to buy Wanchain through the world's biggest coin seller. What's more, the Wanchain mainnet has also not yet been released. It's still scheduled for Q1 2018, so it's not late, but some Wanchain WAN owners are a little worried.
There is a Wanchain wallet, so people who were able to get in on the Wanchain ICO have some place to store their Wanchain coin. Everyone else has to wait. It's expected that Wanchain coin will be added to Binance in the coming weeks. When this happens, it's likely that the Wanchain price will spike, because anticipation is high for this coin, and numerous investors will jump on it as soon as it becomes available.
This puts new investors in an interesting position. Some investors are working out trades with people who own Wanchain from the Wanchain ICO, sending funds through other channels like Ethereum, Bitcoin, or even Paypal! If you're lucky enough to get in on Wanchain this way, good for you! For everyone else, you'll just have to wait to get in on this potentially revolutionary coin. We'll do what we can to prepare you.
Downloading and Using the Wanchain Wallet
If you plan to buy Wanchain coin as soon as it's publicly available, you should go ahead and set up your Wanchain wallet. Downloading and setting up your Wanchain wallet is a little more complicated than using wallets for some other cryptocurrencies. But don't worry, we'll walk you through the process, step by step.
Once downloaded, open up the ZIP file, and install the wallet by double-clicking. Your computer will do its thing, and then the Wanchain wallet loading screen will pop up. It'll take about 5 minutes for the Wanchain wallet to open the first time you use it. This is because it is starting a new node, making numerous network connections for the first time, and doing other chores. Just be patient and in a few minutes it'll be done.
The wallet is ready. Well done. Now what?
Click on "Account". This will bring up the following screen where you'll be able to add your new account name and password.
Add your unique username and password, then click "OK".
The image above is from a throwaway Wanchain wallet we created. As you can see, there's a public address and a private address. The Public address is one that you'll share with any person, entity, or smart contract which wants to send you Wanchain coins. This is just like any public address you might have used with other cryptocurrencies. The Private Address, however, should never be shared with anyone. This is the same as a Private Key – the code linked to your wallet and the coins therein. If ever you were to forget your wallet password, or in a situation where you'd need to regenerate your wallet on a new device, this Private Address would be the only way to do so. For this reason, people generally store this address carefully, using a secure password storage software, taking a picture on another secure device, and/or writing the address down and storing in one or two safe locations. Your coins are only as safe as this Private Key/Address, so make sure you store it safely!
Blockchain technology is a revolution for both computer science and global finance. Bitcoin got the ball rolling and today we have hundreds of cryptocurrencies and blockchain companies, all trying to get their piece of the new global finance world order. While many cryptocurrencies are getting into industries that are not fundamentally financial, some are still concerned with money, and the way we move money around.
Now that virtual currencies are starting to be accepted by individuals, populations, and world governments, we're in a situation for the first time where a first world nation might have many currencies accepted by is major (and minor) retailers and service providers. In order to support an ecosystem of currency, a system will have to exist whereby currencies can be changed for one another in real time. But how?
Wanchain thinks they have the solution. This complex blockchain is setting out to be "the bank" of crypto – supplying liquidity for all major blockchains, and allowing anyone to make payment, for anything, using any currency they happen to have. This is a tall order and Wanchain is not alone in this ambition. But we think Wanchain might have what it takes to win the race on blockchain and financial system interoperability.
Are There Criticisms of the Wanchain Protocol?
For the most part, people are excited about the Wanchain network, and are looking forward to using the Wanchain mainnet soon. However, some have complained that because Wanchain requires businesses and blockchains to create their own technology with which to connect to Wanchain, that this will be a barrier to entry for adoption.
This could be the case. Competitor ICON has a wing that builds technology for new partners, so they can get into the network without having to build anything themselves. Could this be a problem for Wanchain? Perhaps, but the blockchain interoperability wars are just beginning. We think Wanchain has a good chance to take the crown in the long term.
Why We Think It's Worth it to Buy Wanchain When It Becomes Available
Wanchain is not be available in the general market. This may be kind of frustrating, but it doesn't mean the Wanchain product is bad or that the Wanchain team is unqualified. Wanchain is helmed by more than 30 great blockchain professionals, some of whom have worked for Bitcoin, Ethereum, and especially Factom.
Wanchain coin is trying to solve a big problem in the cryptosphere – namely that the major blockchains are like isolated islands, unable to communicate and interact with each other. Because we expect there to be many popular blockchains in the future, it's important to have a network whereby they can cooperate.
Wanchain isn't the only protocol trying to solve this problem. ARK, ICON, and Elastos are all working on similar solutions, but no final solution yet exists. If Wanchain's mainnet, dropping in just a couple of weeks, is as good as we think it's going to be, these competitors may find there's a new king of this crypto industry niche.
How to Buy Wanchain Coin – Now and When it Becomes Available
For now, the only way you can buy Wanchain is from someone who already has it. Spend some time on the Wanchain Reddit, ask around Bitcointalk and other forums, and hope you find someone willing to sell to you for another currency, or cash.
For those willing to wait, Wanchain will eventually be added to an exchange, probably many. You'll just use your debit/credit card or a wire transfer to pay for the Wanchain coins, they'll trade on the exchanges, then they'll send the Wanchain coins to your Wanchain wallet.
Alternately, you could buy Bitcoin using Coinbase, CEX.io, Changelly, or Coinmama, send this currency to your Binance account, and trade the Bitcoin there for Wanchain. Of course you'll have to wait for this option.
Final Thoughts on Wanchain
It's annoying for excited investors that they can't buy Wanchain today, at least through conventional exchanges. Hopefully you'll be able to wait for Wanchain to become available. If you buy early (or perhaps better yet, a few days after the initial hubbub dies down) and save your Wanchain coins for awhile, they could grow in value enormously. Give it a try and we'll wish you the best of luck!