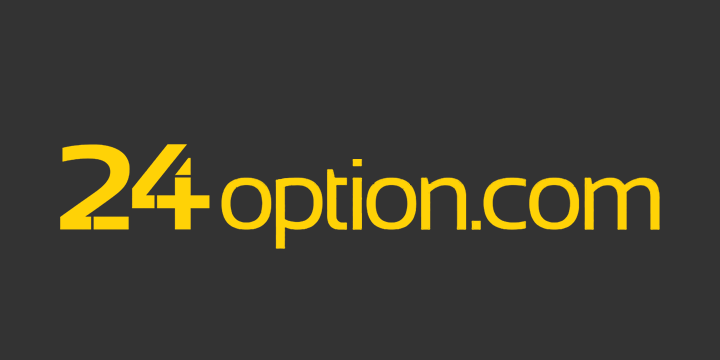 4.9

Rating

CYSEC

£200

Minimum Deposit

US Traders Not Allowed
24Option is an online CFD broker providing an intuitive trading platform designed with the latest technological advancements that are geared towards new traders as well as professionals.
Open Account
Minimum Deposit

£200

Minimum Trade Amount

£12

US Clients
Free Demo Account

Trading Platform

Web Based Trading Platform, Mobile Trading Platform, MT4

Number of Assets

1500

Types of Assets

Forex, Cryptocurrencies, Indices, Commodities, Stocks
Full Review
Background
24option is one of the most well known CFD brokers in the game, and when evaluating CFD exchanges, our questions are pretty simple. 1) Is it easy to use? 2) Is it a scam? 3) Are the spreads affordable? 4) Do I have ready access to my money when I wish to withdraw. These aren't the only criteria by which to judge a broker, but the answers will take you quite far. In these cases, 24option passes with flying colors.
What's more, 24option has recently extended its asset offerings to include not just currencies and equities, but cryptocurrencies. Our readers love crypto, and they'll be glad to know that through 24option they'll have access to profits from Bitcoin, Bitcoin Cash, Ethereum, Litecoin, and more.
We'll cover all of this and more in the 24option review to come. For now know simply that 24option is about as good as it gets in CFD and currencies trading. Their international presence is well earned, and their service provides exactly what it says on the tin. Experienced CFD traders, proceed with confidence to profit from your knowledge of market valuations, without the extreme costs associated with ownership-based trading. If you're already sold, click through to start trading with 24option.
Is 24option a Scam?
Most definitely not.
We deal with this question front and center because many people on the internet seem confused about this fact. There are plenty of people who don't know what CFDs are or who make foolish trades and lose money who are always ready to throw a fit and start calling legitimate brokerage houses scams. This is usually the case with scam complaints we've seen.
24option is trusted and has been so since its introduction in 2010. Every investor should do their due diligence so that they understand the platforms they use to trade their money. 24option is no exception. If you understand the platform and its rules, you won't be surprised at how things go. You'll also have no reason at all to call 24option a scam.
Regulation
Cyprus-based 24option offers CFD and Forex trading to users all around the world, and are thus compliant with regulatory bodies in multiple countries, including the Financial Conduct Authority of the United Kingdom. 24option has been thus regulated since 2013 and has since then (and prior) showed great care in stewarding user funds, paying out withdrawals reliably, and providing services which put the greatest amount of control and confidence into the user's hands.
24option Bitcoin and Cryptocurrency Trading
Everybody wants a piece of the Bitcoin boom, but not everybody can afford to buy a digital coin worth well more than $10,000. If this sounds like you, you'll be glad to know that with CFD trading of Bitcoin and other cryptocurrencies, you'll be able to profit when their values rise, without having to actually buy the currency in question.
That's the essence of CFD, or "Contract for Differences". The 24option user might be interested in buying $10,000 worth of Bitcoin in the hope that they'll net a profit of 10% or more in the coming days. However, the user only has $500. Using "leverage", 24option creates a CFD with the user, which states that at the end of the contract, the difference in price between the value of Bitcoin at the start of the contract ($10k) and the value at the end of the contract ($?) will be settled in cash.
If Bitcoin rose in value in that time and $10,000 in Bitcoin grew to be worth $12,000, that $2,000 would go to the user, minus the spread cost (the difference between the buy and sell prices). Losses are incurred similarly and can wipe out the user's position. It's risky, but in reality, the losses are equal to what they would have been if the user had actually purchased Bitcoin, just as the profits are just as good as the real thing!
24option Promotions and Bonuses
24option is a marketing machine, tying their brand to major sporting events and lifestyles of the rich and famous. As such, they're always throwing new promotions and giveaways from new accounts. Fund your account today and see what you might win.
24option's Unique Points
24option's new cryptocurrency pairs make it one of the most exciting places to trade CFD and Forex. There is incredible money to be made in Bitcoin CFDs right now, so this is a point of interest that many exchanges can not boast.
In addition to crypto, 24option trades against the action of stocks, bonds, commodities, indices, and more. Whatever you know the most about in the world of financial markets, there's something for you here.
Another great aspect of 24option is their A+ mobile app. Complete with the full functionality of the browser version, you'll be able to initiate trades and earn profits anywhere at any time.
24option uses the MetaTrader4 international CFD trading platform. If you have any experience with this platform, you know that it's seamless performance almost anywhere you are in the world.
Funding Your 24option Account
There are a ton of options for funding your 24option account. VISA, Discover, MasterCard, Astropay, Moneta…the list goes on and on. There are payment options here we've never heard of, so we're sure you'll be able to find a service that you're familiar with to fund your account for the first time. A minimum of $250 is required to start a new trading account.
This will go a long way on 24option, as the broker allows up to 400:1 leverage.
The 24option Demo Account
Demo accounts are nothing new in CFD exchanges, but you really can't do without them as a beginner. CFD trading is not without its risk. Just as profits can be leveraged, so can losses. It's imperative that the new user understand the system, the assets they will be trading against, and the risks involved with doing so.
Fortunately, you can do all of this with the 24option demo account. See how real trades would pan out if you were to fund a full fledged trading account. You'll quickly learn how much money you would be likely to earn, or lose, as a 24option trader. You'll figure out what to learn, what to practice, and the kind of news you need to follow each day to make the best possible trades.
24option makes this easier by providing educational materials right on the site, including an up-to-the-minute financial news aggregator and economic calendar.
24option Funded Account Types
24option has a number of account types to choose from, all depending on how much money you have deposited. The types are:
Basic: $0-$2499.99. Basic traders can perform all trade types, but will have some small account management fees and won't benefit from the risk management and some educational materials of higher account types.
Silver: $2500-24,999.99. No maintenance fees and some enhanced functions.
Gold: $25,000-$99,999.99. Additional courses and access to the 24option Trading Central (a wealth of information for financial traders of all types).
Platinum: $100,000-$249,999.99. All of the above with the addition of spreads.
Diamond: $250,000+. No additional features, but you do get the fancy designation and the satisfaction of a job well done (and of being somewhat wealthy).
Deposits and Withdrawals
We've already covered how there are multiple methods for depositing money into your 24option account. These include major credit cards and third party payment favorites from around the world.
To withdraw your earnings from the 24option protocol, you'll have to input some official identifying information like driver's ID or passport (this helps with money laundering security). Then you can link your bank account and move your money there by wire transfer. Check here to find the current withdrawal fees for your country or residence.
Customer Support
Customer support is available by phone, chat, and email during regional business hours. Because 24option has offices around the world, there is almost always someone available, providing you contact the right branch.
Conclusion
You can't ask for a lot better for CFD and Forex trading than 24option. In addition to everything we've said so far, we want to emphasize how CFDs are a great option to have for a certain kind of trader. If you have a great deal of knowledge about how and why assets change in value over time, but don't have the cash to buy them, CFDs give you the opportunity to leverage your knowledge and get the profits from a real portfolio, even without the capital.
There are risks involved, as any user will tell you, but these are inherent to this trading form. What's more, major financial risk is also found when you actually buy real stocks and cryptocurrencies. At the end of the day, if you need a CFD broker, you can't do a lot better than 24option. Their service is simple, regulated, and 24option is not a scam.
If you are new to CFD, we urge you to start up a demo account with 24option and see where your financial knowledge takes you. If you start racking up winning demo contracts, try your luck with the real thing. You can make real money this way, as countless 24option users have proven over the past several years. We think you'll like it.
Looking for somewhere else to trade?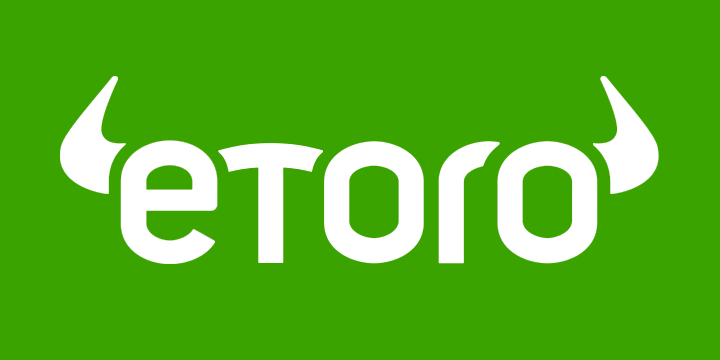 Key Features
Award-winning Cryptocurrency trading platform
11 payment methods, including PayPal
FCA & Cysec regulated
eToro is a multi-asset platform which offers CFD and non CFD products. 75% of retail investor accounts lose money when trading CFDs with this provider. You should consider whether you can afford to take the high risk of losing your money.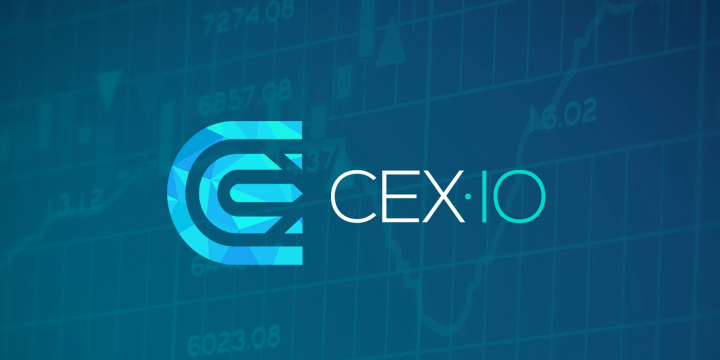 Key Features
Margin Trading
Legal compliance
Advanced Reporting
Various Payment options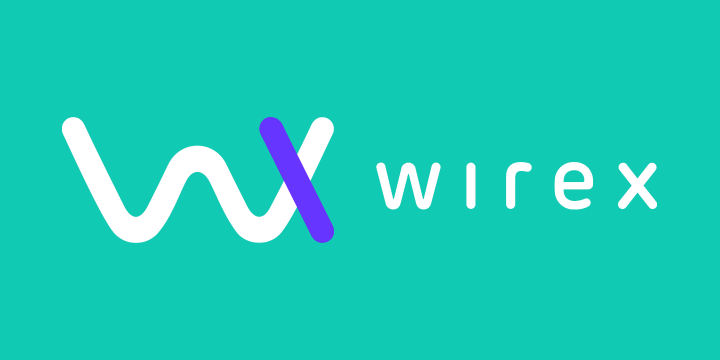 Key Features
Convert and spend cryptocurrencies in store with the Wirex Card.
No Fees on Cryptocurrency purchases.
0.5% Cryptoback™ (cashback) on all in store card purchases.