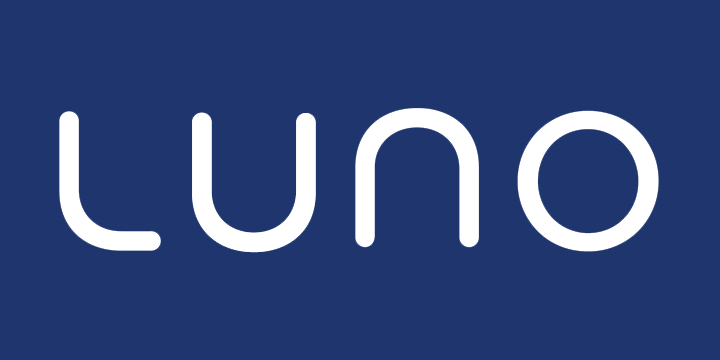 4.0

Rating

US Traders Not Allowed
Luno is on a mission to improve the worlds financial system and have recruited some of the best talent to do so.
Open Account
Free Demo Account

Trading Platform

Web Based Trading Platform Mobile Trading App

Number of Assets

1

Types of Assets

Cryptocurrencies
Full Review
For years now, Coinbase has been the main way that people buy Bitcoin and Ethereum – the two cryptocurrencies with which all other cryptocurrencies are traded. And while Coinbase has been the go-to platform for a while, it's starting to see some serious competition from new fiat>crypto exchanges.
Luno may be the best of the bunch. Luno.com is intuitive and useful. Not only is it a fiat onramp for major cryptocurrencies, it's also a multi-purpose wallet where users can store crypto, without the risk of keeping their Bitcoin on the Luno exchange itself. Luno.com exchange isn't available for all countries, but if it is for your's, you should definitely give it a try.
Register at Luno
Where In the World is Luno Available?
Luno.com is available as a high-quality digital Bitcoin wallet everywhere in the world. It is not, however, available as an exchange in every country.
More info and detail can be found on Luno.com.
Luno.com Customer Service
Luno has a dedicated customer service department though you can best contact them via emailing ([email protected]). There is no direct phone line. This is sometimes the case with traditional exchanges like these. Experienced crypto users will be used to this reality.
Luno also offers direct customer service via social media. Luno maintains a strong presence on Facebook, Instagram, Twitter, and Google Plus. There are also many other Luno users on discussion platforms around the web, such as Bitcointalk and Reddit. If all else fails, simply read the Luno.com FAQ.
Final Thoughts on Luno Exchange
Luno has been around since 2013. In the five years since its inception, it has distinguished itself as a reliable digital Bitcoin wallet, a pitch-perfect web and mobile application, a trustworthy exchange, and a buying option for many nations without many cryptocurrency services. If you live in part of the world served by Luno, this exchange may offer an excellent alternative to Coinbase, or may simply be the best/only option available to you.
Whatever the case, Luno.com is an excellent Bitcoin exchange. Starting and using an account is a breeze, even for people with little experience in the cryptocurrency trading world. Based in London, Luno is well placed to take advantage of a government supportive of cryptocurrency technology. By expanding into unreached markets, Luno may become a world leader in Bitcoin services. Whatever the future holds, we can recommend Luno on the basis of its intuitive use and reliable performance. Buy with confidence.
Register at Luno
Looking for somewhere else to trade?