Is Weenzee a legit crypto bot? Or is it just another scam?
Before investing in any crypto bot, it is always very important to verify whether it is legit or just another scam. You have to do all your research. Remember there are very many crypto bots and if you realize that the one that you had found out to be good turns out to be a scam, then just look for another.
One of the things that caught our attention about Weenzee is that they do not have any contacts on their website or even a hint of their official location.
The platform also acts as an MLM website and there are claims that it could be a Ponzi scheme looking to get as many members as possible.
And though they show a registration document with the UK Companies House, that does not mean it is authorized and regulated to operate investment plans.
How does Weenzee work?
Weenzee has a very attractive website which has tried to outline all its ambitious plans.
To start with, Weenzee claims to have developed an Artificial intelligence Network for analyzing cryptocurrency markets and also trading. The network has three functions: the AI Analytics, the AI neural network and the AI Trading.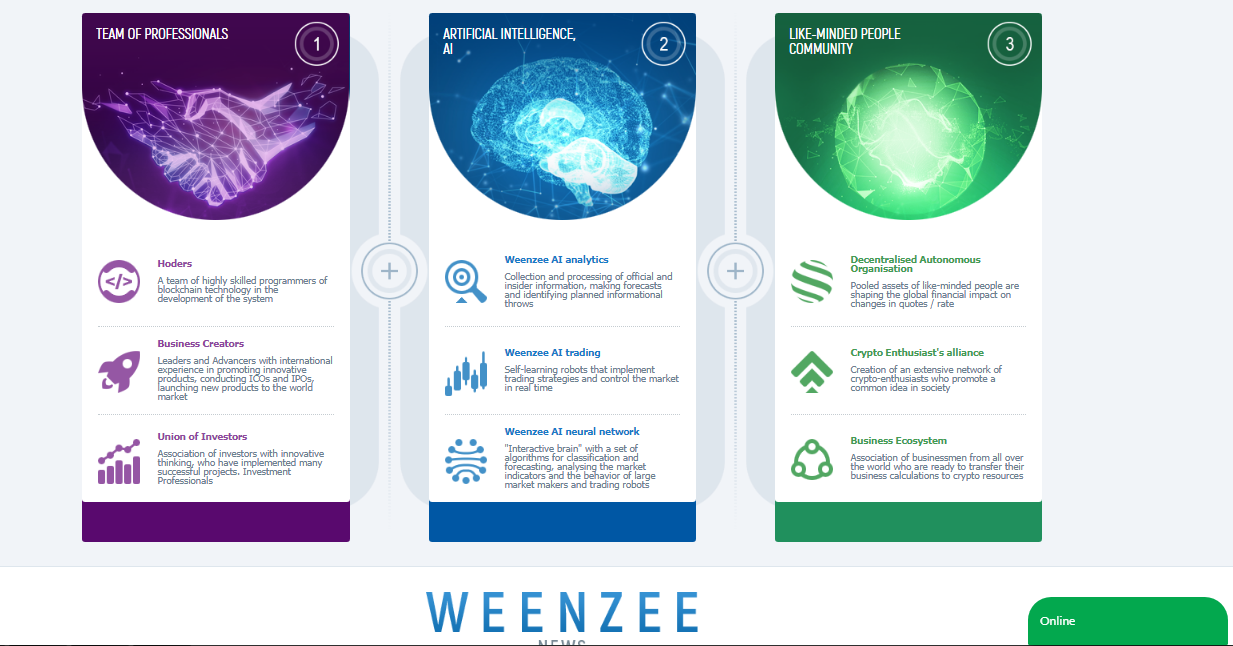 As per their investment program, an investor or trader should expect at least 1.16% profit on a daily basis. Therefore, the amount of profit will depend on the amount of money that you invest in. This translates to a profit of more than 30% in a month.
Weenzee also has plans of introducing its own cryptocurrency, the WNZ, which it wishes to use as a means of transacting in the platform.